In this Talent in Cannabis Profile, we interview Kate Steinberg, Enterprise Integration Manager at TerrAscend. Kate Steinberg has been leveraging her transferable skills to propel her career forward. After graduating with a psychology degree, she started working as a dispensary associate and quickly moved up to an assistant manager. From there, she moved into roles in outreach and education, then corporate social responsibility, and now she manages mergers and acquisitions.
Kate dives into:
What sparked her interest and passion in the cannabis industry

How she went from a psychology and culinary arts major to Enterprise Integration Manager at TerrAscend

What it's like to be the Enterprise Integration Manager at TerrAscend

The challenges of her role and working in cannabis

What she hopes for the future of the cannabis industry
Read to see how Kate has let her skills guide her down a dynamic career path.
Looking for talent to join your cannabis team? Reach out to FlowerHire, a cannabis recruiting agency.
"Navigating the stigmas attached to the industry can be challenging, but the rewards of contributing to a field that genuinely improves lives are immense. The cannabis community is dedicated to shattering stereotypes and striving for a more inclusive and informed future.

"

 

– Kate Steinberg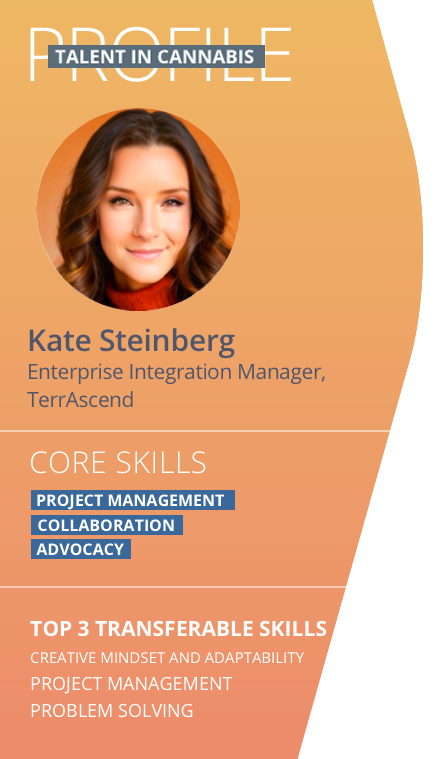 What were you doing before working in cannabis?
My career started with a background in psychology and a minor in culinary arts from Drexel University in Pennsylvania. Initially, my goal was to delve into culinary therapy, blending horticulture and culinary arts to tackle issues like anxiety, depression, and PTSD. But as I faced the challenges of setting up such a venture and realized the limited earning potential in psychology, I had to rethink my path. I knew that I wanted to help people, but I also knew that I needed to set myself up for success.
What drew you to the cannabis industry?
My sister had to be honorably discharged from the army because of her Lyme disease diagnosis. She started using medical cannabis, and I saw how much her life improved. When the Lyme took over, I saw her become a shell of herself. She was physically sick, in constant brain fog, and couldn't enjoy so many of the activities that she used to love. Once she started using medical cannabis, I saw her find herself again. You could drastically see the relief she felt when she consumed it versus how uncomfortable she was after it wore off.
How did you first get into the cannabis industry and what has your career path been like?
I knew I wanted to be a part of the cannabis industry and I was determined to get in – even if it meant taking a lower-level role. I started as a part-time dispensary associate at Curaleaf's first dispensary in New Jersey.Then, I moved into a  management role, then outreach and education, and eventually corporate social responsibility.
In corporate social responsibility, I supported the team's projects. I managed the creation of Curaleaf's first-ever social impact report and the inception of their five employee resource groups. Then, I landed a new position that focused on mergers and acquisitions. I oversaw transitions across various departments like operations, HR, compliance, and more.
Tell us about your current role as enterprise integration manager at TerrAscend?
I oversee integrations – both internal and external – including: 
The assimilation of recently acquired companies into the TerrAscend family

Conversions from medical-only locations to co-located medical and adult-use operations

Supporting departmental efforts in meeting transformative goals

Software rollouts. 
I collaborate with stakeholders by streamlining transition processes and timelines. Then I work with teams across departments to ensure we're meeting deadlines and handling any risks that pop up.
Once we start moving forward on the actual integration, there''s another set of procedures to ensure the integration is efficient and successful – from compliance to retail, legal to marketing, and more. We consider factors like:
Did we transition over all the financials?

Are the acquired team members in our human resources information system (HRIS) fully onboarded?

Have our new locations been integrated into our compliance best practices to ensure we follow all rules and regulations?

Does this acquisition's social media presence provide visibility into the integration of the two companies so our consumers are aware of this change?

And so much more!
A successful merger and acquisition means that new employees feel a part of the TerrAscend family and patients and customers have their needs met.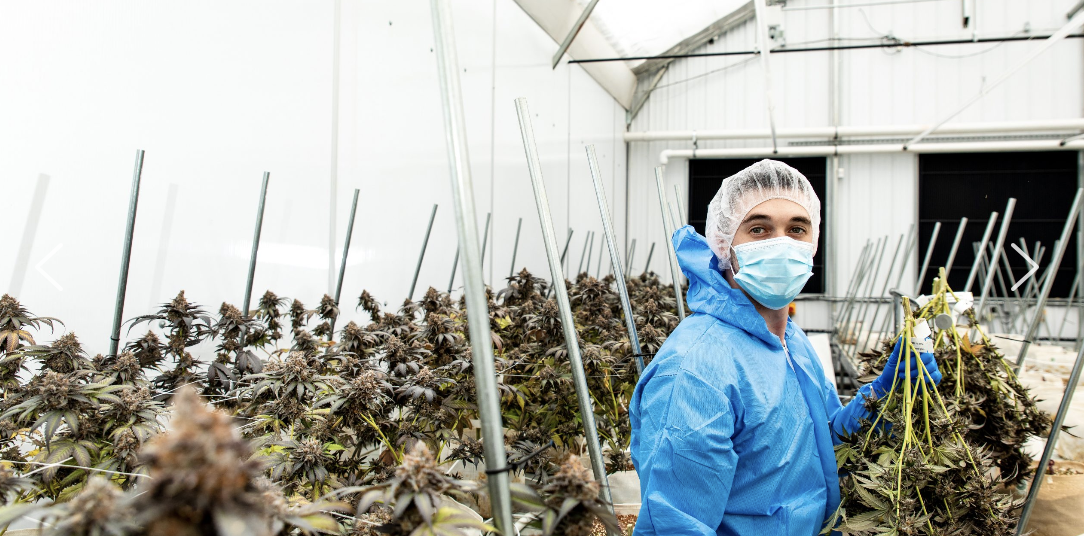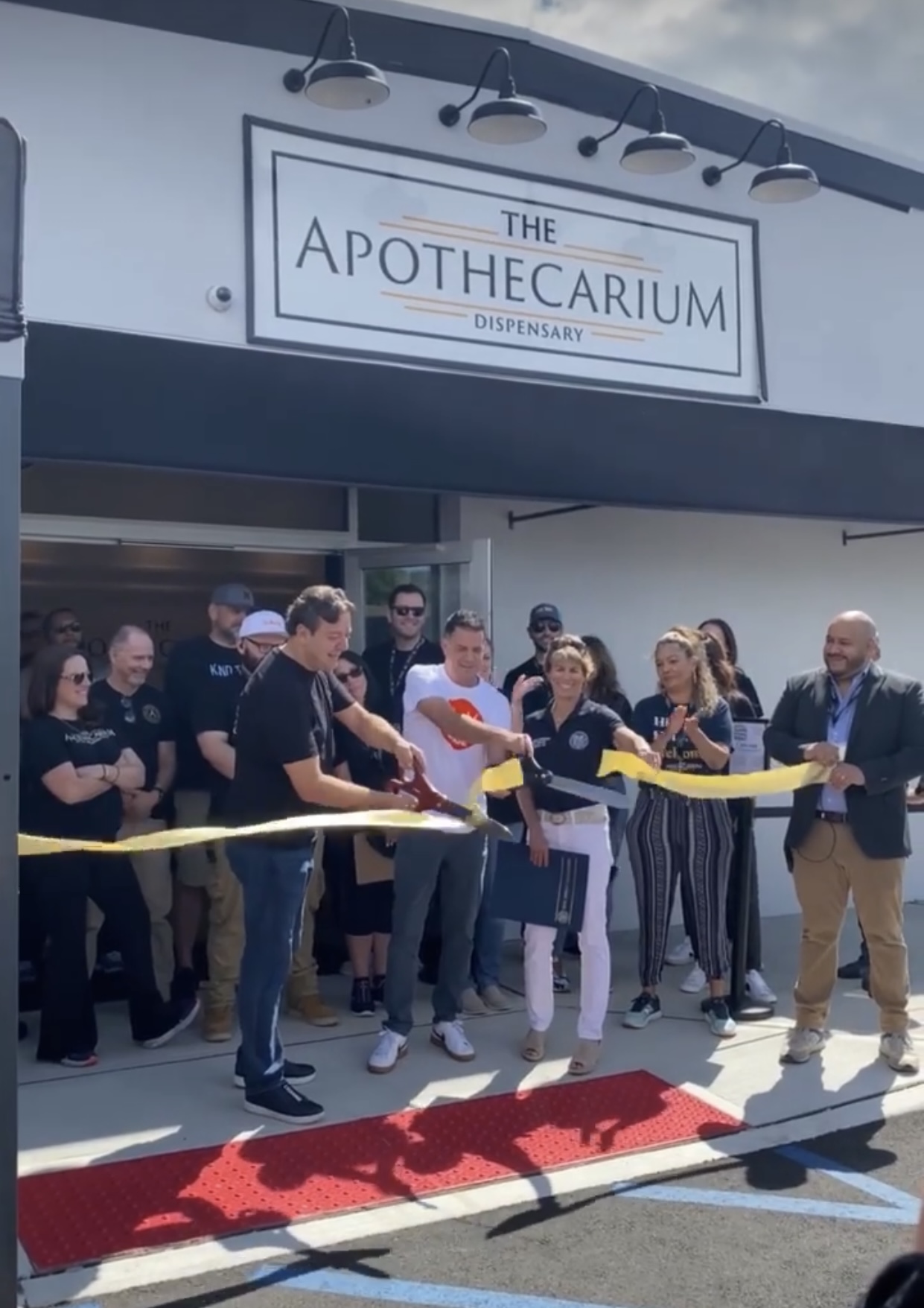 What is a challenge with your current role?
Federal federal legality. Cannabis is still federally illegal, so each state has its own rules and regulations. For example, in some states, you must have different hours for medical versus adult-use customers. Some states require specific software to track products from seed to sale. In some states, you can only have peach-flavored edibles. (Why only peach? Your guess is as good as mine!) In some states, you can't use a shared EIN (employer identification number) across multiple states. A lot of the acquisitions are very rinse and repeat, but there's a lot of tedious fine-tuning involved that's necessary to make the transition successful.
What advice do you have for those entering the cannabis industry?
I love referring to "The Two P's"; patience and persistence. If you're not having luck finding a role, don't give up – be patient and persistent. Your transferable skills could get your foot in the door and then you can move positions from there. I went from an hourly "entry-level" position to multiple higher-level positions that required years of experience –, some I had and some I didn't. Any time I moved into a new role, I made my strengths and weaknesses known and was willing to go out of my way to learn those skills. Be open, stay receptive to feedback, be hungry for knowledge, and be ready to adapt to the ever-changing landscape. 
Interested in working in the cannabis industry or finding your next role? Reach out to a FlowerHire recruiter.
What would you like to see change in the cannabis industry?
I want to see a cannabis space where everyone has an equal shot at being successful in the industry. Communities that have been the most harmed by the War on Drugs should have more opportunities. We need an industry that's more diverse. I want to see more women and BIPOC-owned cannabis companies. 
Also, we need an industry that gives more opportunities for funding, loans, and safe banking. 
Education is also a top priority. We must educate folks about cannabis as a therapeutic and holistic plant beyond just its euphoric properties. There's so much potential for various therapeutic uses; especially as we're learning more about the many cannabinoids that exist. Knowledge is power.
What is a challenge working in the cannabis industry?
There are a lot of misconceptions and stigmas attached to the cannabis industry. Navigating the stigmas attached to the industry can be challenging, but the rewards of contributing to a field that genuinely improves lives are immense. The cannabis community is dedicated to shattering stereotypes and striving for a more inclusive and informed future. 
What are your cannabis career plans?
Right now, my main focus is on my role at TerrAscend. I find real satisfaction in the work I do and the impact it can have. While I'm always open to the idea of trying new things and taking on additional responsibilities at my current workplace, my commitment lies with my current position, and embracing growth opportunities and continuing to learn along the way should be a non-negotiable for anyone looking to make their mark in cannabis.
Here are some of the other interesting and inspiring people you can meet in our Talent in Cannabis Profiles:
Amanda Reiman and her dedication to social change
Jason Bello – From Hall of Flowers to the Flower Expo
Mike Gray and the importance of cannabis genetics
Otha Smith – renewable energy sales to cannabis entrepreneur
Cherissa Jackson – Matching cannabis products with DNA
Jai Kensey – Creating social impact in cannabis
Herlena Harris – the winding path to cannabis