Otha Smith III's entrepreneurial journey into the cannabis industry began with a great idea. And it's really taken off.
His skills in sales, networking, and business development helped him launch and @thetetragramapp. 
Tetragram has grown to over 5,000 users in just one year, without any marketing. It's grown 100% by word of mouth.
We had the opportunity to speak with cannabis entrepreneur and trailblazer, Otha Smith III. In our interview, Otha tells us about how:
His high school experiences sparked his entrepreneurial spirit

A life-threatening experience drew him to the legal cannabis industry

Working in renewable energy sales gave him the skills needed to launch and grow

Tetragram

Going from a $300k per year job to working in a dispensary for $15 per hour helped catapult his business

Networking and building relationships are essential in any industry, but especially in cannabis
BEFORE WORKING IN CANNABIS
What were you doing before you started working in cannabis?
My journey towards the cannabis industry and starting Tetragram started when I was in high school. 
I've always had an entrepreneurial spirit and have always worked in sales.  I started my first business in high school called Aggressive Detailing. I started off detailing cars residentially, then we transitioned to detailing for dealerships, motorcycles, and boats. 
Next, I worked in sales after running Aggressive Detailing. I had about five years of experience selling solar energy. Then I started working on a lot of renewable energy projects that included the selling of electric and natural gas to blue-chip companies, such as Home Depot. These companies were looking for very competitive rates on their natural gas and energy. 
Just prior to taking the leap from corporate America, I was selling natural gas and electric commodities in deregulated states for Constellation – the largest energy company in the United States.
What did you learn from working in renewable energy sales?
The skills I learned in sales directly transferred to what I'm doing now. Being able to sell has its benefits and those skills transfer to any job. My sales experience plus my entrepreneurial spirit has given me the business development skills needed to launch Tetragram.
Whenever you're developing a product or working for a company, you need to have business development skills if you're on the sales side. And especially if you're an entrepreneur… It makes it so much easier to have that sales experience so you don't have to hire so many people to do the sales for you.
THE TRANSITION INTO CANNABIS
What drew you to the cannabis industry?
I was involved in a very bad car accident in 2003. I fell asleep at the wheel and was ejected close to 100 feet. I was pronounced dead on the scene. A close friend of mine, who was studying to be a doctor at Johns Hopkins, ran to my side until the helicopter arrived. After being released from the hospital, I was prescribed every opioid you could imagine.
Prior to the accident, I had always been a fan of cannabis in high school and college. And I always had a holistic approach to my health – I could count on one hand the number of times I'd taken a pill for anything. After three years of using prescription pills for pain management, I said enough is enough, and I started to rely on cannabis for pain management. 
And then once I saw that legalization was gaining momentum across the country, I knew I wanted to jump into the industry because I saw how well cannabis worked for me and my pain.
The rise of the legal cannabis industry and the inspiration for Tetragram
I remember the first time walking into a dispensary and being blown away. In the legacy market, you hear "I got fire or I got midgrade." And at the dispensary, they were talking about cannabinoids, terpenes, and different ways to consume the products. I was blown away by how much I did not know. 
The inspiration for creating Tetragram came from my personal experiences learning about which cannabis products worked for me. Whether I walked into a doctor's office, a dispensary, or was talking to other cannabis patients, the one constant was that everyone was writing down what they were using to keep track of what worked for them.
I saw the benefit of writing everything down since there is such a large selection of products to choose from, but I'm just not going to write it down when everything we do is on our phones. Plus, it's easy to lose everything you write down. And there are a lot of people using cannabis under the radar, so if that book of notes falls into the wrong hands, that could really exploit somebody.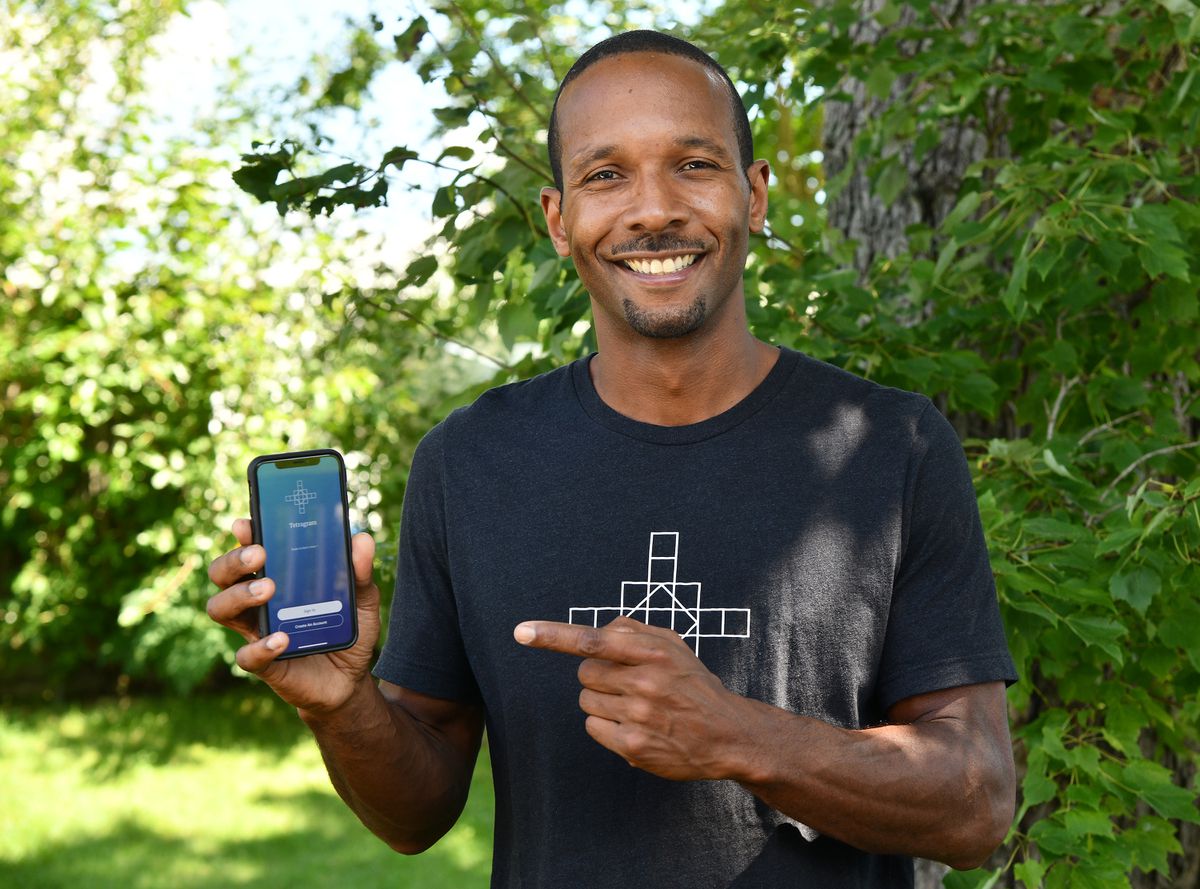 What is Tetragram?
Tetragram helps you find which cannabis products and strains match your unique medical needs. It's a smart digital platform to track and rate your experiences – no more forgetting or losing handwritten notes. It's free, private, and secure.
We launched Tetragram's first version, our minimum viable product (MVP) version, during the height of the pandemic. We just wanted to put it out there to show proof of concept. It's very simplistic right now, and we weren't sure it would scale. We had no idea it would take off the way it did.
Tetragram is promoted in over 100 dispensaries across America and we've gained over 5,000 users in just one year. This growth was all from word-of-mouth, without any marketing. It's really taken off.
What was your transition into cannabis like? What helped you make the transition?
When the MVP version of Tetragram was about 90% done, I knew it was time to actually start promoting and scaling the business. 
The first thing I did after leaving my well-paying job at Constellation, was I got a job at a dispensary.  
I went from a $300k per year sales job down to making $15 per hour at a dispensary. I wanted Tetragram to be able to solve the pain points of both the dispensary and the customer. So I needed to find out what those pain points were by immersing myself in the industry from the ground up. By working in a dispensary, I learned a lot about what questions customers ask and was able to tailor Tetragram to what cannabis customers actually need.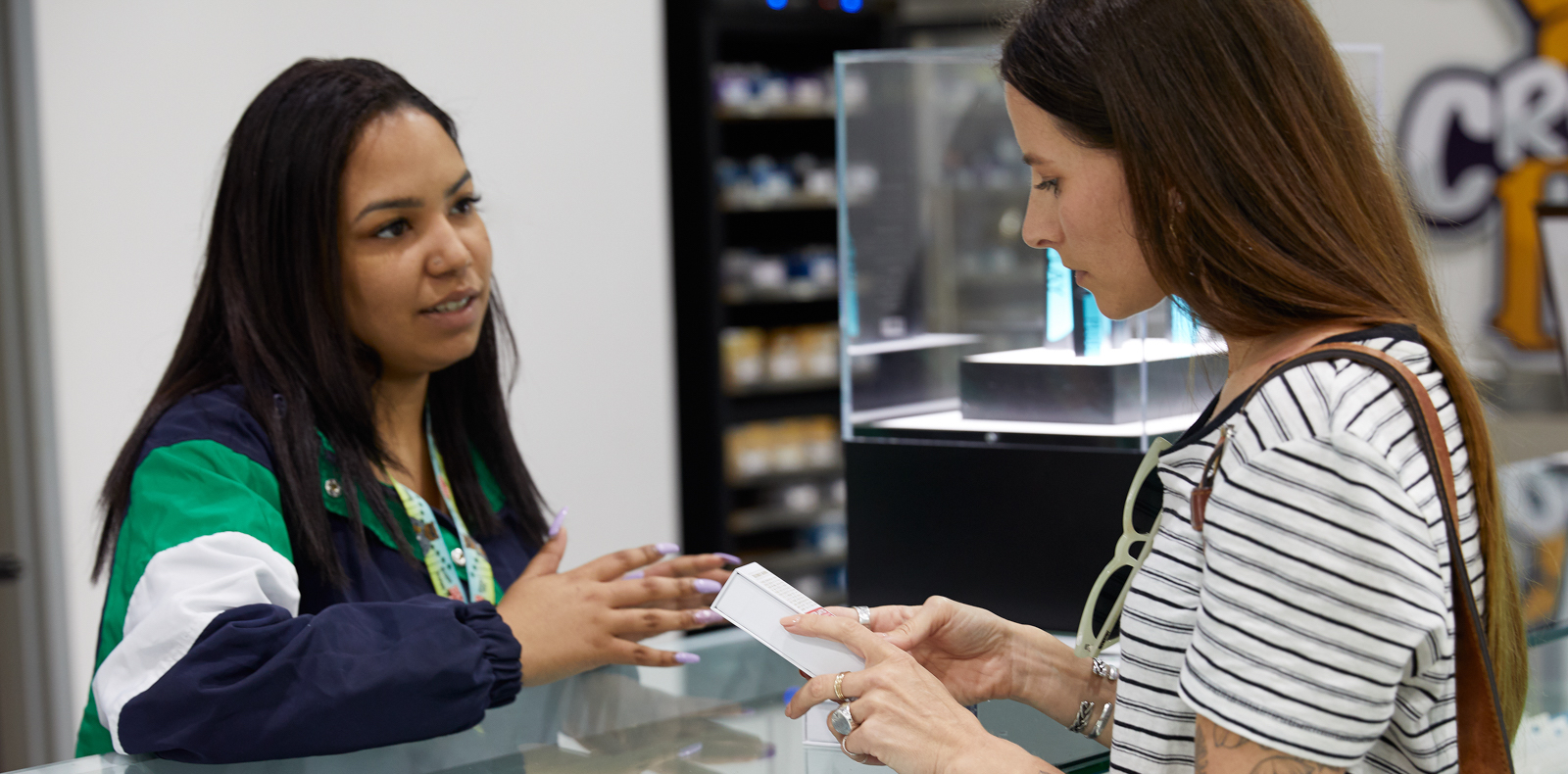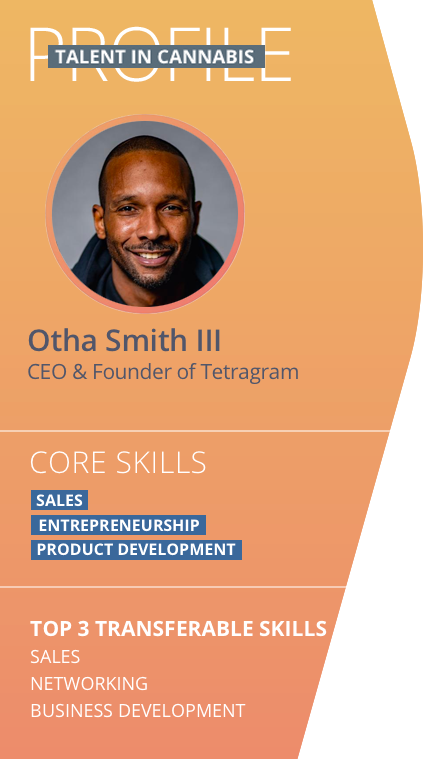 You're not going to learn a lot about the industry from a high-level perspective. You need to go to the ground level to get both respected and learn the ins and outs of a new industry. 
From there, I started networking to let people know what I was doing. I attended a ton of different trade shows and conventions. I found people who would help us scale and who would gravitate towards our technology. Networking helped me make the transition into cannabis and catapult Tetragram's success. 
Otha Smith's advice for people transitioning in the cannabis industry
Networking is key. Regardless of what industry you're in, the ability to create relationships with people you just met is key. 

Save your money before you transition in case you need to take a lower-paying position.
Are there similarities between renewable energy sales and the cannabis industry?
Business is business. And, again, networking is key overall. 
Coming from the electric and gas industry to the cannabis industry, the one constant has been the ability to reach out, make connections, and introduce myself. My networking skills are what transcribed me to this industry and what has helped build our platform.
From a sales perspective, listen to people. Even if you might have a great product, it's what's in it for them. I want people to divulge as much information as possible so I can find those pain points. Listening to people and then connecting the dots will get you far.
LOOKING AHEAD
What's next for Otha Smith and Tetragram?
For Tetragram, we're going through the process of discovery for version two. Version two of Tetragram and continuing to grow and maintain relationships with dispensaries is what keeps me busy every day. I can't speak to the specific technologies coming out in version two yet, but the new technologies are going to be a game-changer.
For me, I'm continuing to grow relationships that can help not only myself but the community involved. If there is a need or ability to help others, then there's more than enough opportunity here for everyone. I really harp on partnerships and relationships because I truly believe we can all rise together.
What are your core skills? Reach out to our
cannabis recruiters
to talk about which of your core skills transfer well to the cannabis industry.