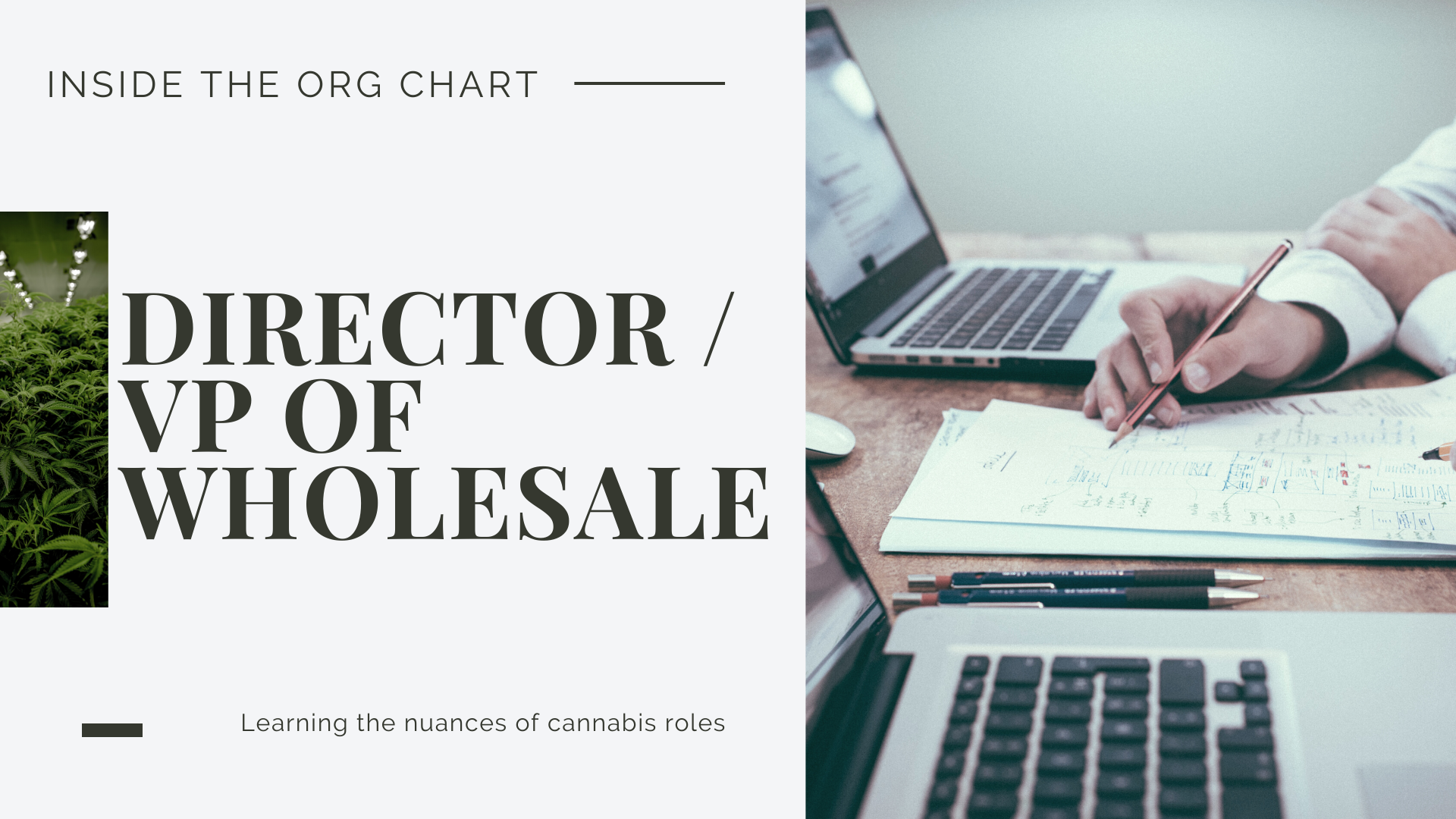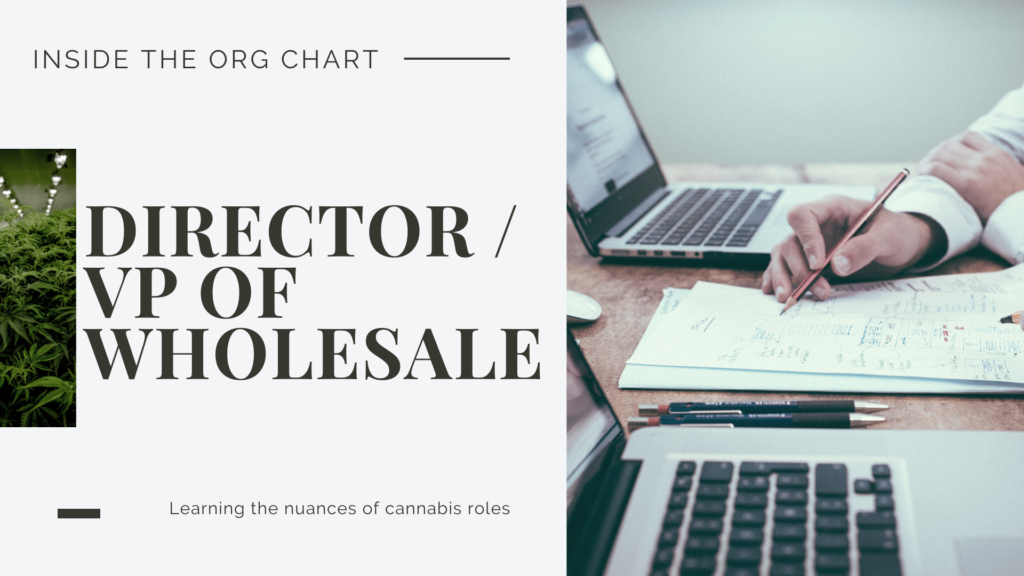 What do they do?
Licensed manufacturers of cannabis products are in the business of selling their products— be it bulk flower, pre-rolls, tinctures, waxes, edibles, or topicals — to retail, licensed dispensaries in their state. That can sometimes also involve the sale of other branded products where there are licensing agreements in place. 
That's where the VP of Wholesale comes in. This person is a strong, senior-level Sales Executive who is responsible for managing a team of sales executives who can manage relationships with stores and customers while keeping a sharp eye on inventory and distribution to ensure that the manufacturer can provide consistent quality at a competitive value through various distribution channels.
Internally, they need to coordinate with retail, production officers, and extraction to forecast demand and meet forecasts.
This role typically reports directly to the Executive Team.
Skills/ Attributes/
Qualifications
The ideal candidates for these roles are somebody who has led and built sales teams for cannabis products in the medical or recreational markets, and has exceptional KPIs to prove it. 
We often see people who have the title Account Manager, Sales Manager, Sales Director or Distribution Manager who already have experience in cannabis as good fits for these roles. Alternatively, folks with   CPG industry experience in beverage (alc and non alc), beauty, OTC, or pharmaceuticals can also have the right background to excel in these kinds of positions.
Even more than a sales superstar themselves, this person needs to be a player coach who will do sales themselves until the right team is in place, learn the specific markets, build the relationships and hand off the relationships to their account executives. 
As with all leadership roles in cannabis, it's essential that whatever industry they've come from, that they  understand the unique nature of this industry, and have the right Cannabis DNA.