In this Talent in Cannabis interview, we spoke with Blake Wilkerson who is the Post Harvest Supervisor Specializing in Quality Control at Good Day Farm. Good Day Farm has headquarters in Little Rock, AR, and over 20 dispensary locations spanning Arkansas and Missouri. Good Day stands for equity and supports several organizations including, but not limited to, The Last Prisoner Project and 40 Tons.
Blake worked for himself as a reseller before getting into the cannabis industry. By working for himself, and depending fully on himself, he developed tenacity and grit. It's his tenacity and grit combined with his sales skills that have helped him become successful in the cannabis industry.
In this interview, Blake dives into:
How he went from a reseller to a quality control supervisor

The skills he learned from his entrepreneurial journey and how they have helped him with his current role

What the transition from being an entrepreneur to a full-time employee was like

His advice to cannabis industry newcomers

Two things he believes need to change in the cannabis industry
"Find a company with a group of people that have the heart of a teacher and come with the heart of a student."

– Blake Wilkerson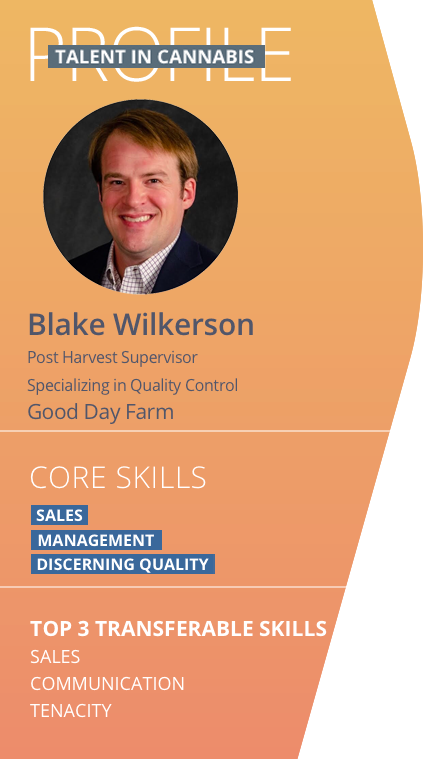 BEFORE CANNABIS
What were you doing before working in cannabis?
Before I started in cannabis, I was an entrepreneur. I had a reseller business with which I sold products on several different platforms. I started the business in high school, it got me through college, and gave me the freedom that other "traditional" jobs didn't. Because of my reselling business, I was able to travel and backpack Europe. I was always doing my own thing, working for myself, independently. I even had a food truck at one point too.
What is your current role in cannabis?
I'm a Post Harvest Supervisor specializing in quality control. I oversee and manage our quality control department where we trim, cure, and ensure product quality. We bring it in on the branch, denug it, cure it, and do everything that needs to be done before it goes to the packaging team. It comes to me on a branch and leaves looking like a perfect little bud.
YOUR CANNABIS JOURNEY
What drew you to the cannabis industry? How did you get in?
I started experimenting with cannabis in college and quickly fell in love with the plant and the culture. I realized that everything I heard as a kid about cannabis was a lie – I thought the plant was like magic. I saw how the plant was helpful for me and others, so I didn't understand why I had been lied to about it being bad.
What was your first role in the cannabis industry?
After I graduated college, I spent a few years as an apprentice to a medical grower in Northern California. I learned all about organic compost, living soil, and what it means to grow quality medicine. I had already fallen in love with the plant and the culture, but this job is where I fell in love with the creation of the medicine. I saw how I could fulfill myself with a passion, while also fulfilling others with something I create. I immediately thought I could work with cannabis forever.
What's something you love about your current role?
I love making cannabis go through the transition from what some might see as a scraggly branch of dried-up chunks of plant, to something that's beautiful and that people want to smoke. The plant goes through such a transition and I love being a part of it.
THE TRANSITION
Are there skills that supported you during your transition from reselling to the cannabis industry?
Getting into cannabis was a huge transition for me. I went from the entrepreneurial, reseller life which was a "solo sport" to being an employee. I went from depending on only myself to relying on a team. Overall, it was a good and healthy transition for me. I further developed my interpersonal skills. Before cannabis, my interpersonal skills were mainly focused on sales, but I communicate mostly with employees and fellow supervisors. My sales skills have tremendously helped with my interpersonal skills, my ability to work in a team, and clearly communicate.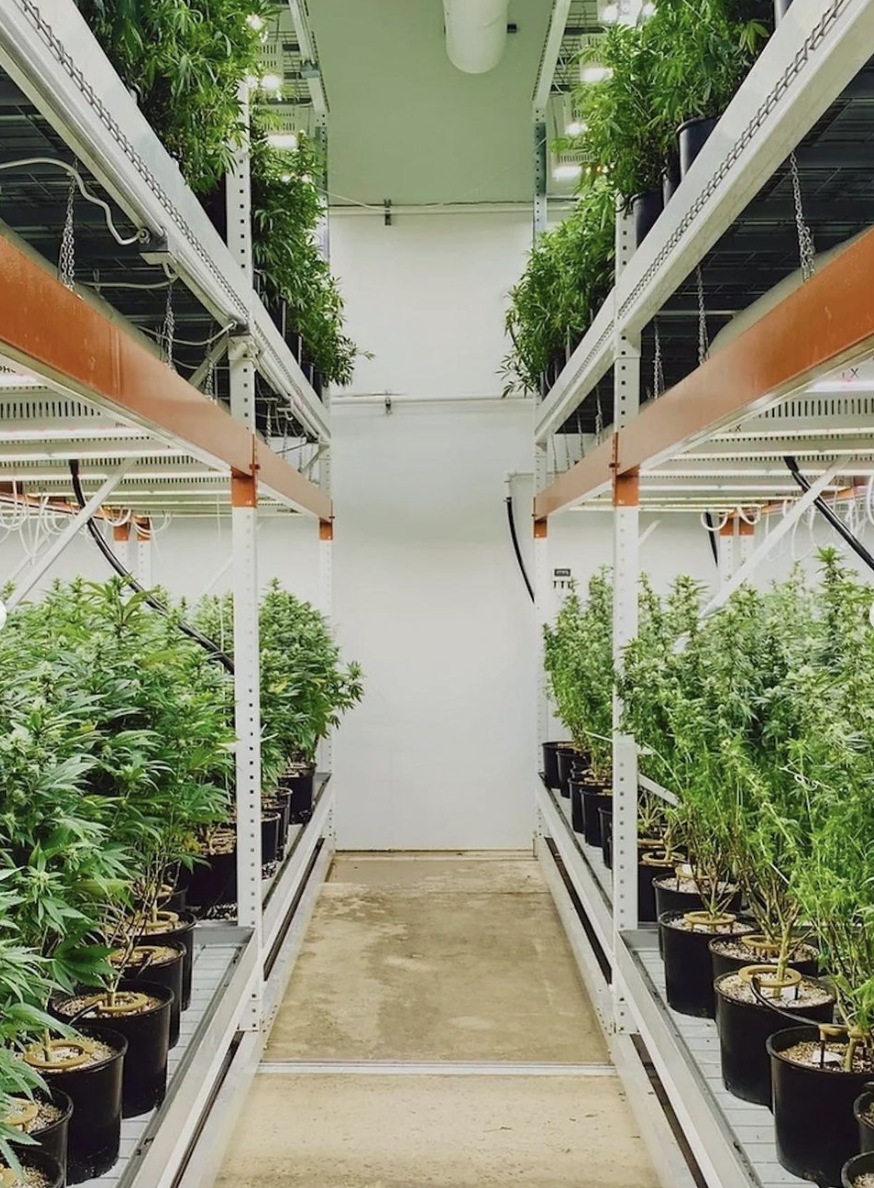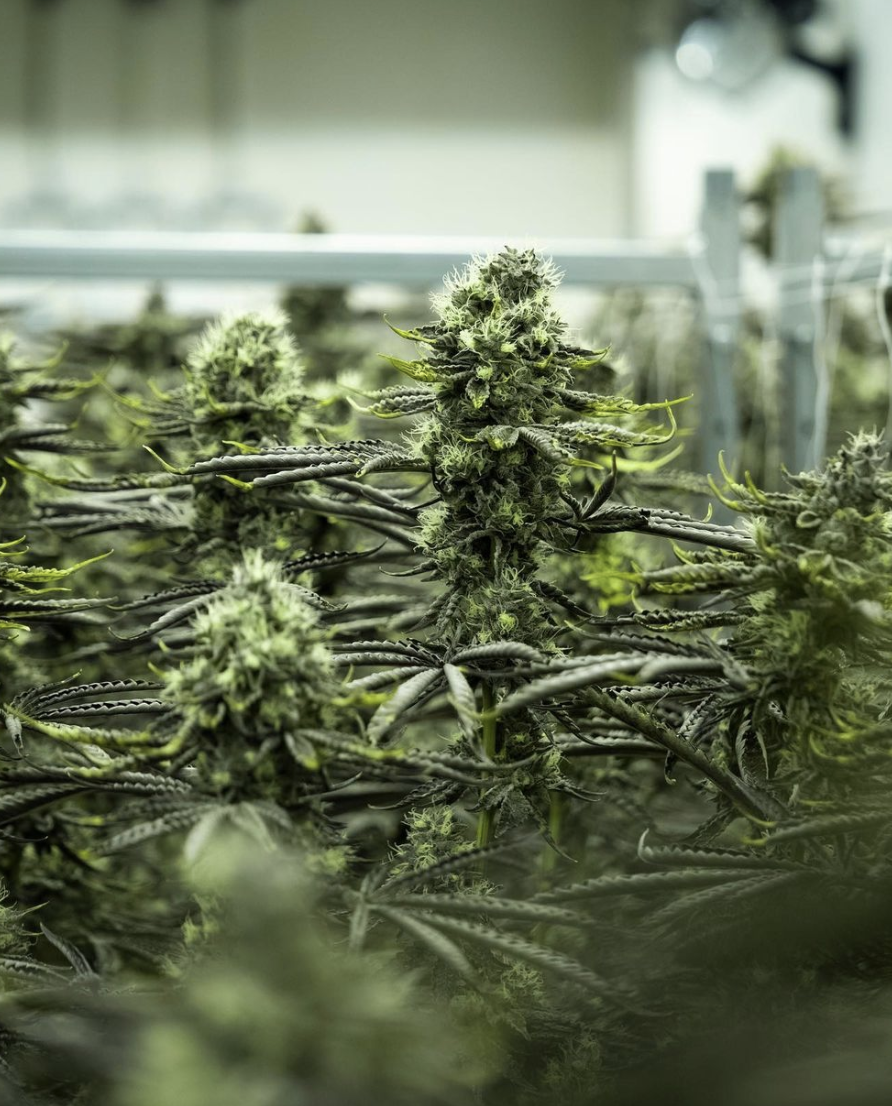 What's one thing that everyone transitioning into the cannabis industry should know?
This is gonna be one of the hardest things you've ever done. At the end of the day, we're making people's medicine. We're asking people to put down, whatever over-the-counter prescription or home remedy they're using and give cannabis a try. It's a heavy responsibility that people entering the industry need to appreciate. 
Be ready to work hard. There are people on our team that spend 10 hours a day body-slamming big 50-pound bags of topsoil to break them down so we can get them in pots. And it's not just labor, working in cannabis often takes a time commitment. Managers, supervisors, and corporate leadership put in 60-hour weeks and they don't even blink at it.
Do you have advice for other people who are starting their journey in the cannabis industry?
Find a company with a group of people that have the heart of a teacher and come with the heart of a student. One thing I say to my crew is, "Get ready to get your sponge on. Be ready to soak up whatever anyone around you is willing to share with you that is constructive and add it to your toolbelt." Make yourself better by learning from what's around you.
What makes your workplace culture unique?
We've got to we're one of the largest cultivators in the state. We have over 300 employees. We have folks from coast to coast who have decades of cannabis experience. 
I've heard that some folks are unsure about bringing out-of-towners into a new market like this… But the way I look at it is we're bringing in people who have other experiences or skill sets, but they get to nurture our crew, enrich our local workforce, and provide expand that cannabis education to the state and to the people that work in it.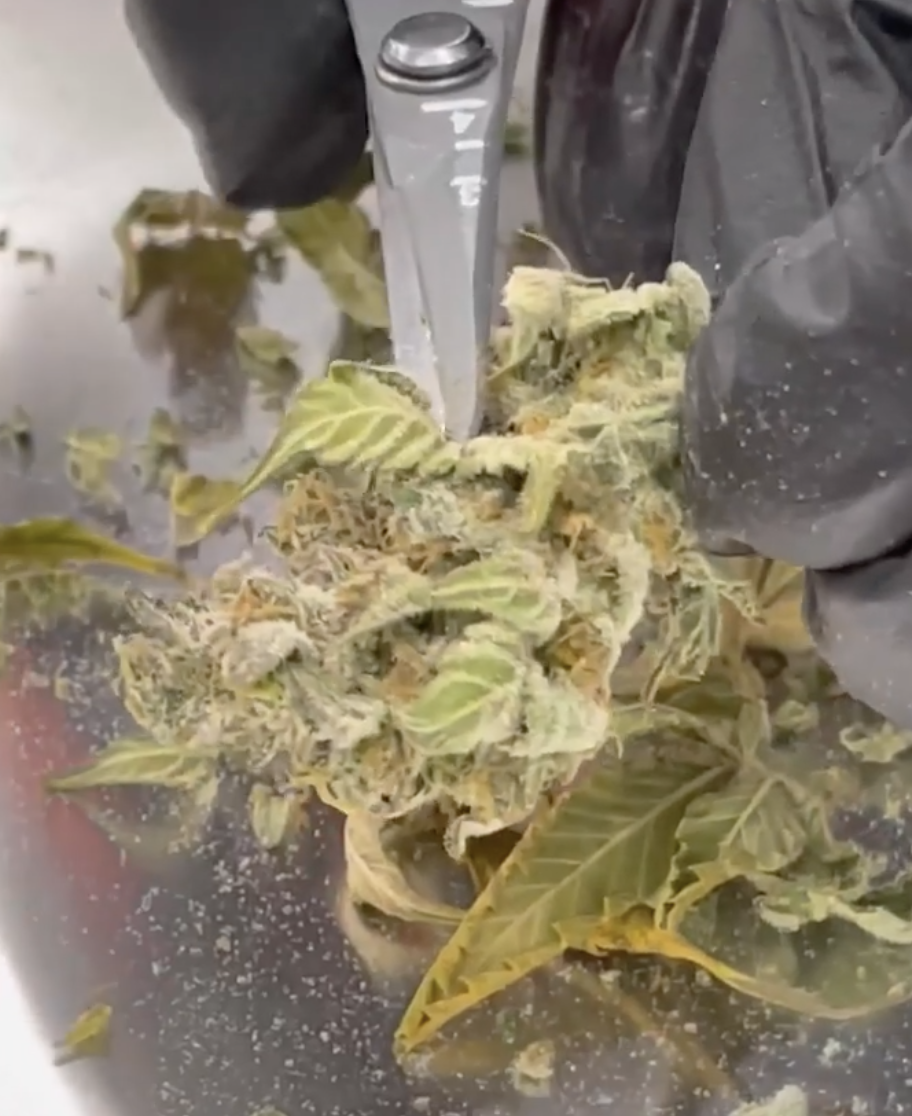 THE FUTURE
Where do you see your career going?
Given my past background in sales, if I could carve myself out a perfect hole in the cannabis program here in Arkansas, it would be a sales role communicating with dispensaries, but then also providing a kind of like budtender/patient education. I'd love to help increase revenue while impacting the education that patients receive.
Our team of managers regularly talks about how we're ready for the industry to provide better budtender/patient education. We believe it would have a huge impact on both our local communities and the industry as a whole. While every person in a cannabis company is important, the budtender is arguably the most important person because they're the ones speaking with the patient and educating them. It's such an important conversation and it's where the industry gets its shot to change minds.
What are one or two things you'd like to see change in the cannabis industry?
Waste and prison reform.
The amount of waste that this industry produces is flabbergasting. The amount of packaging and material that is used for just a single product is a lot. While much of the packaging exists to meet compliance requirements, the industry needs to find a better solution. There's a lot of room for improvement.
And then the second one is prison reform. It's unjust that I can walk around with an ounce of cannabis in my pocket and a police officer can't say anything to me simply because I have a medical card. But there are young men and women sitting in prison right now for way less cannabis than what I have. We need reform. This is exactly why at Good Day Farm, we partner with organizations like the Last Prisoner Project.
If you're looking for a cannabis job reach out to our cannabis recruiters.
Here are some of the other interesting and inspiring people you can meet in our Talent in Cannabis Profiles:
Amanda Reiman and her dedication to social change
Mike Gray and the importance of cannabis genetics
Otha Smith – renewable energy sales to cannabis entrepreneur
Herlena Harris – the winding path to cannabis
Cherissa Jackson – Matching cannabis products with DNA