This week in Michigan Talent, I had the opportunity to sit down with Drew Towns, Director of Production at Sozo, to chat about his entry and involvement in the budding Michigan cannabis industry.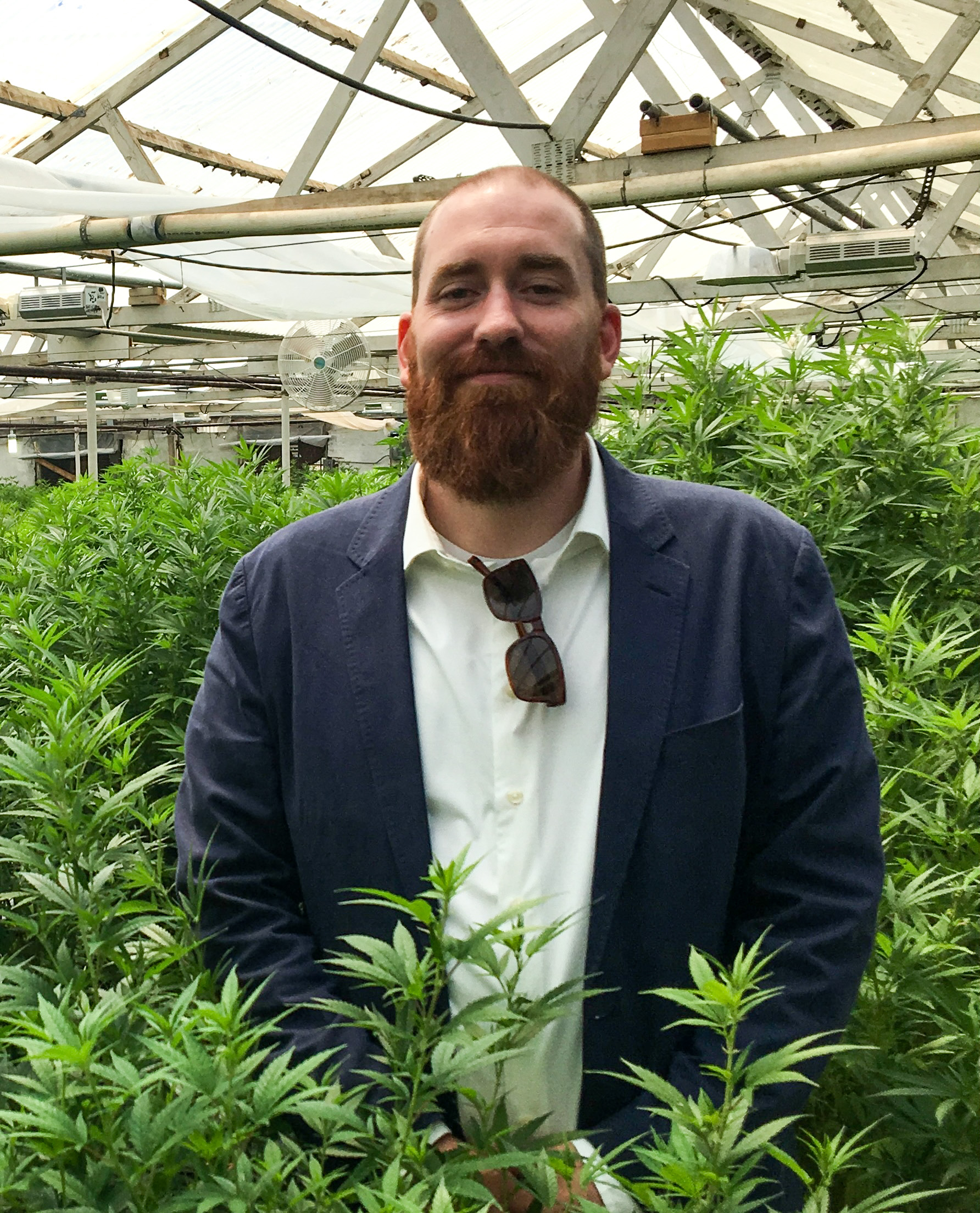 Q: WHAT BROUGHT YOU HERE (THE CANNABIS INDUSTRY) AND WHAT IS KEEPING YOU HERE?
A: I've been an avid consumer and home grower who learned from my uncle growing for 40 over years. I used to help in the garden! For him it was his medicine and was always seen as a medicine – not the D.A.R.E. images we were so used to seeing as kids. Seen the medicinal applications and the work and research being done in Israel. For me it was about bringing passion to the bigger companies and putting out the best products possible, pushing the envelope.
Q: WHERE DO YOU SEE THE INDUSTRY HEADING IN MI OR IL IN THE NEXT 3-5 YEARS?
A: Good question. Everyone is fighting the race to the bottom. We will see a lot of shake ups and mixups. Not to mention federal legalization – 3 years away from that. Closer now than ever. Lots of concern that people have built kingdoms in each state. As the markets open up, it should be interesting. External pressures and price compression. As they used to say with CBD – they are running an oil refinery. Folks need to look at the margins and and build processes to drive efficiencies and organizational effectiveness. There will be buy-outs and consolidations.
Q: WHAT TIPS OR PIECES OF ADVICE DO YOU HAVE FOR FOLKS LOOKING TO GET INTO THE CANNABIS INDUSTRY?
A: From a business owner aspect – risk assessment is key. Be prepared to learn a lot. Lots of skills can translate – with that said there is a lot of nuance and that's a big issue that has plagued the industry for a while. If you dont know, bring in someone who does. Counting chickens before they hatch is not advised. Know the state you work in, the caveats and do your research and find good talent! Having a team member that shines makes my life so much easier. So much desire for people to get involved but urge operators to find people that are experienced.
Q: WHAT PRECONCEIVED NOTIONS DID YOU HAVE ABOUT THE CANNABIS INDUSTRY AND HOW HAVE THEY CHANGED SINCE YOU JOINED?
A: The perception I see with people coming into the industry – is that they expect a lot of stoners and unsavory characters, when in actuality there are so many people that want to do it right. Finding good partners is key, people willing to work with us and that share competency. Access to great production partners and retail partners is what will separate you as a business.
Q: WHAT ARE SOME OF THE LARGEST CHALLENGES OR OBSTACLES IN THE IL OR MI CANNABIS INDUSTRY?
For me is volatility. So severe and so intensive. I see pricing falling in October with outdoor crops, so you need to understand the mechanisms when 25 suppliers come out with 1,000 lbs at once. We have seen the price drop down to $1,000 dollars per pound – from where it was 4 months ago at $4,500k lb. The idea is to navigate that rebound and prepare for it. 
Looking at the flower sales in Michigan, with covid-19 nobody is sharing joints or bowls anymore. Flower sales are down and edibles sales are up. We are starting the see more product development and moving away from flower and vapes.
Q: WHAT WORK EXPERIENCES OR SITUATIONS BEFORE CANNABIS PREPARED YOU TO WORK IN THIS INDUSTRY?
I was in industrial manufacturing where there was massive risk for downstream loss. How you set things up today that can affect you 3 months does the line. Working in an industry that has those types of ramifications and the pain that can come when the revenue doesn't happen – makes me understand how to keep things efficient in cannabis. Working in traditional manufacturing put me in the right mindset to take this more seriously. 
Photos: Sozolife.com