Vince Bozman is a regional retail director at Ascend Wellness Holdings in Michigan. Vince tells us about his journey in retail and how it led him to the cannabis industry. He dives into how:
His experience working with startups gave him foundational skills for the cannabis industry.

Opening Starbucks stores prepared him for opening dispensaries.

He helped turn around the retail experience at Ascend and increased sales by 20% within the first 3 months in the role.

Focusing on culture can make the biggest impact.

What cannabis dispensaries can do to stand out in a saturated and competitive market.
Make sure that cannabis is an industry you're truly passionate about. Know that you'll need to be adaptable to dealing with ambiguity, and know there likely will not be a great deal of structure in place.

– Vince Bozman, Regional Retail Director, AWH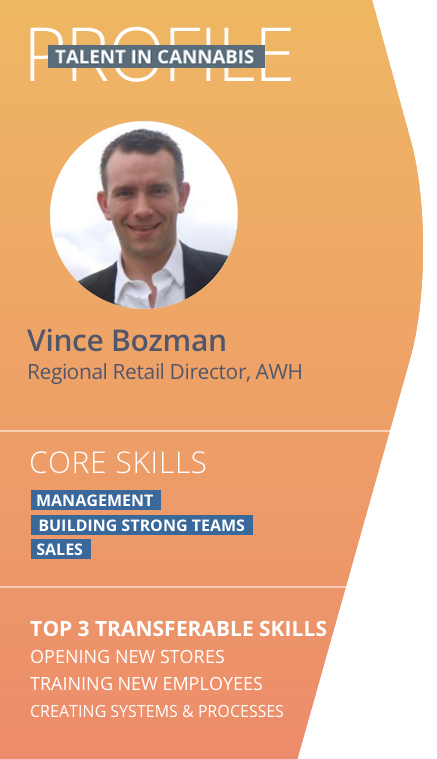 BEFORE CANNABIS
What were you doing before working in cannabis?
I was the general manager of a Starbucks in Chicago for 2 years. Following that role, I moved into an operations project manager role. The role involved site planning, opening new stores, traveling to store locations, training employees, and all tasks involved in setting up new stores for opening. I then moved into the role of learning & development specialist at Starbucks which involved writing training programs and curriculum and working with field leaders to test market and pilot programs. 
After my time with Starbucks, I transitioned to working at Lifeway – a company that seems to improve health by provide priobiotic and nutricious food – as a District Manager of their retail store locations. From there, I moved into the role of director of retail, where I oversaw the entire retail operation within the company. I was with Lifeway for 11 years.
When I was ready for a change, I knew that I wanted to find a role in the cannabis industry. I reached out to Pasquale at FlowerHire, and he introduced me to the role of a district manager at Skymint, where I worked for 10 months. Now, I've found my place as a regional retail director at Ascend Wellness Holdings.
CANNABIS JOURNEY
What drew you to the cannabis industry? How did you get in?
I've seen the effects cannabis has had on family members, close friends, and myself. I felt like it was my responsibility to enter the industry, helping to normalize and destigmatize the use of cannabis in society. It's very important to me that my career path revolves around something that I'm truly passionate about on a daily basis. 
Tell us about your current role and the company you're working with.
I'm the regional retail director at Ascend Wellness Holdings. A regional retail director's role is different in cannabis than in traditional, more mainstream industries. In cannabis, you're a jack-of-all-trades. You're involved in all aspects of the business. 
What's something that excites you about being a regional retail director at Ascend Wellness Holdings?
In Michigan, there are a lot of cannabis dispensaries. One of our locations houses 4 other dispensaries in its parking lot. Needless to say, the market is extremely competitive. It's imperative to differentiate ourselves from our competitors and find ways to stand out to the customer so they choose us over the competition. That's what I find exciting. Cannabis should be accessible to all, at an affordable price.  
When I onboarded, we revamped our customer experience by modifying our pricing structure, product assortment, budtender product knowledge, and made a true connection with every person that came into our store. The experience at a dispensary can make or break whether a customer returns. In a competitive market like Michigan, a positive and memorable customer experience is essential.
What are some of the specific changes you made?
We added a strong focus on strengthening the team and the Michigan culture, instead of primarily focusing on sales. Sales itself is not a strategy. You need a strong team to lead you to success in all aspects of the business. I also brought on a few essential key products that were missing from our current product offering. This led to incremental growth within the first three months with Ascend. 
We focus a lot on team retention, a comprehensive training program, recognizing success, and promoting personal growth within the company. All of these things lead to a stronger team, which, in turn, leads to sales growth. . If you have a team that's genuinely committed to their customer's needs and are truly passionate about it, the sales will come naturally. (Read more about how to build a cannabis retention strategy.)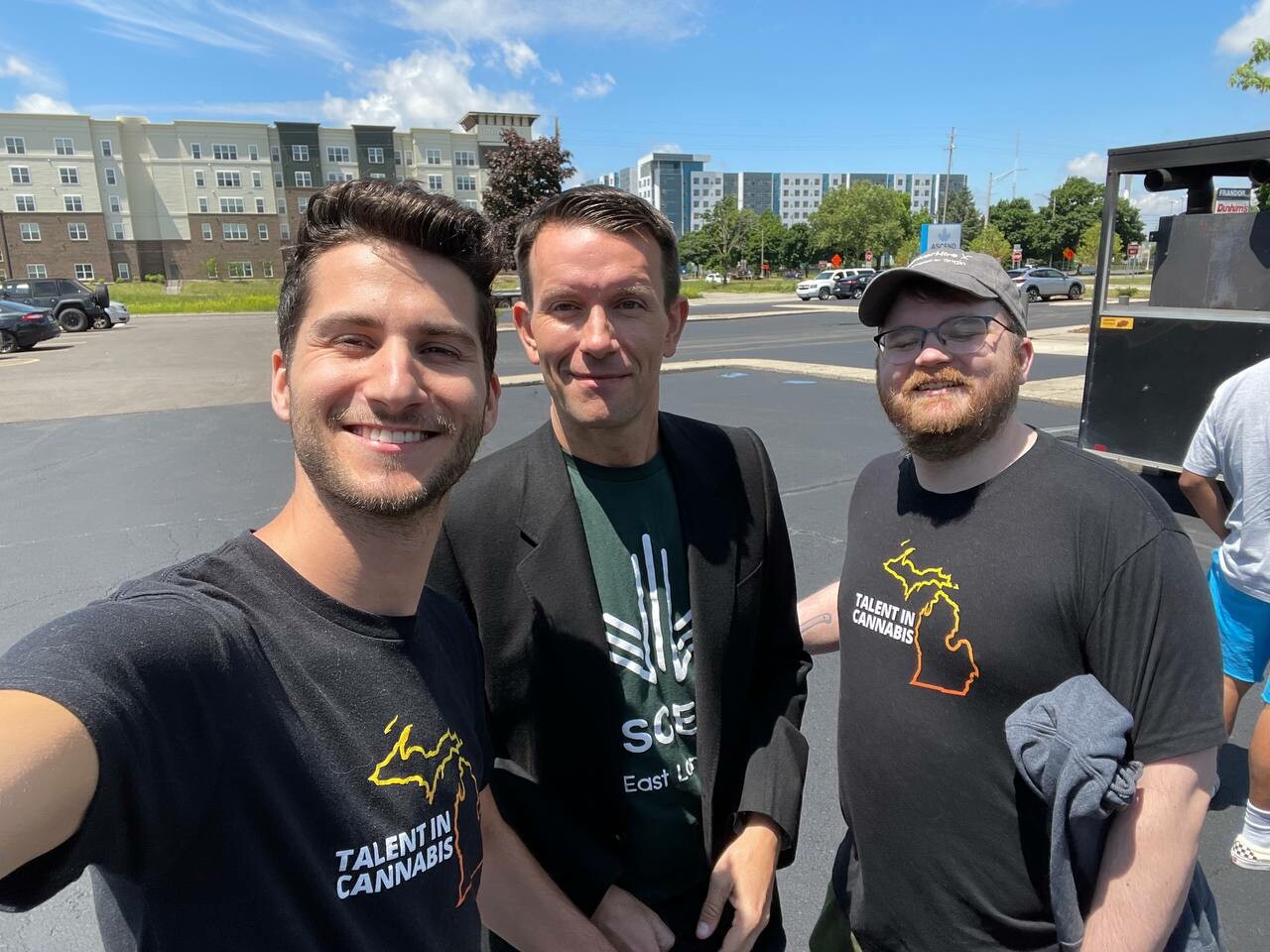 THE TRANSITION
Are there skills or experience that supported your transition into the cannabis industry?
As an operations project manager at Starbucks, I helped open approximately 60 store locations. When I transitioned from mainstream retail to cannabis retail, the experience of opening new stores was extremely beneficial. I opened three locations with Skymint and one with Ascend thus far. 
Lifeway retail was a startup in 2009 and I was a district manager with them for 2 years. When I first began at Lifeway, there was a significant lack of structure in place. We had to figure it all out ourselves, and build the retail business from the ground up. I opened multiple new store locations in the greater Chicago area and opened a food truck that attended events such as Lollapalooza and the Taste of Chicago, which was great exposure for the Lifeway name. I helped launch the growth of Lifeway's retail stores across the country and further develop licensed store concepts and incorporate Lifeway products into their product lineup. Just like cannabis, I wore many hats during my time at Lifeway. 
What's the biggest difference between your non-cannabis retail experience and your cannabis retail experience?
Compliance! There are so many rules and regulations the state mandates. You have to be very meticulous and process-oriented in following the steps necessary to adhere to the rules and maintain your retail license.
Do you have advice for other people who are starting their journey in the cannabis industry?
Make sure that cannabis is an industry you're truly passionate about. Know that you'll need to be adaptable to dealing with ambiguity, and know there likely will not be a great deal of structure in place. You can't be dependent upon everyone else doing the work for you – you'll have to work cross-departmentally, from marketing and compliance to construction. The entire company works as a team united. I also recommend having a voice within the industry. Use your traditional retail or past cannabis experience to benefit the company, as all ideas are welcomed. You are there for a reason.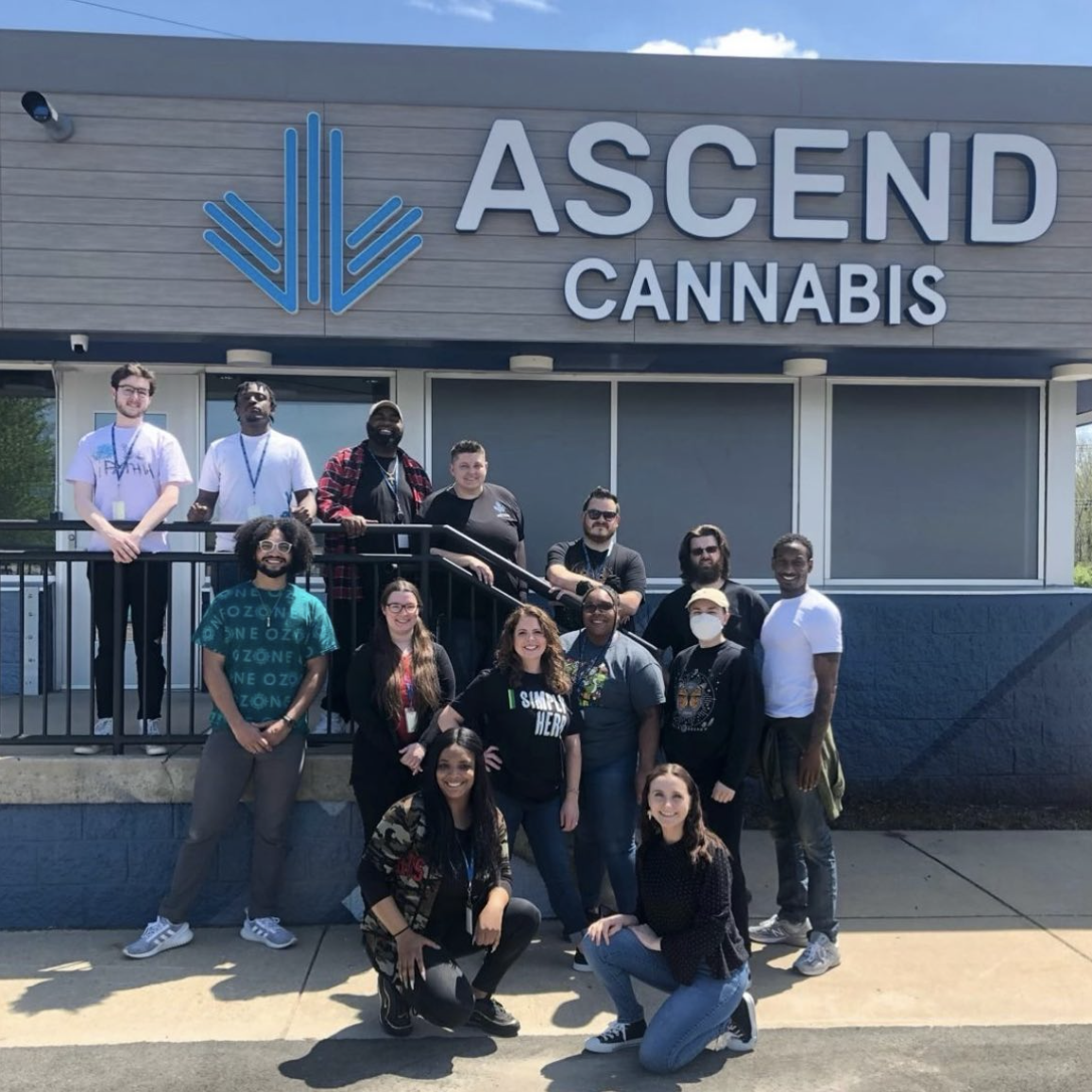 THE FUTURE
Where do you see your career going in cannabis?
I would love to see myself grow within the industry and within Ascend Wellness Holdings. Right now, I currently oversee every store in the state of Michigan. We have just opened a fantastic new location in East Lansing, MI, and will be adding another one in Q4. I really enjoy the store opening process. I'd love to see myself eventually move into a VP role. It's a goal of mine and something I think is both exciting and truly attainable.
What are one or two things you'd like to see change in the cannabis industry?
I would like to see the idea and use of cannabis destigmatized. I would like all of our guests to enter our stores without the fear of judgment and without any apprehension. I would ideally like to see federal legalization within the next couple of years, as it's about time. Cannabis is a life-changing plant that has the ability to help so many with the proper outreach and education. 
Are you interested in a job in cannabis retail? Learn about different retail roles and Cannabis Retail Salary Guide.
Are you looking for a cannabis job? Reach out to a cannabis recruiter and check out some available careers in cannabis.