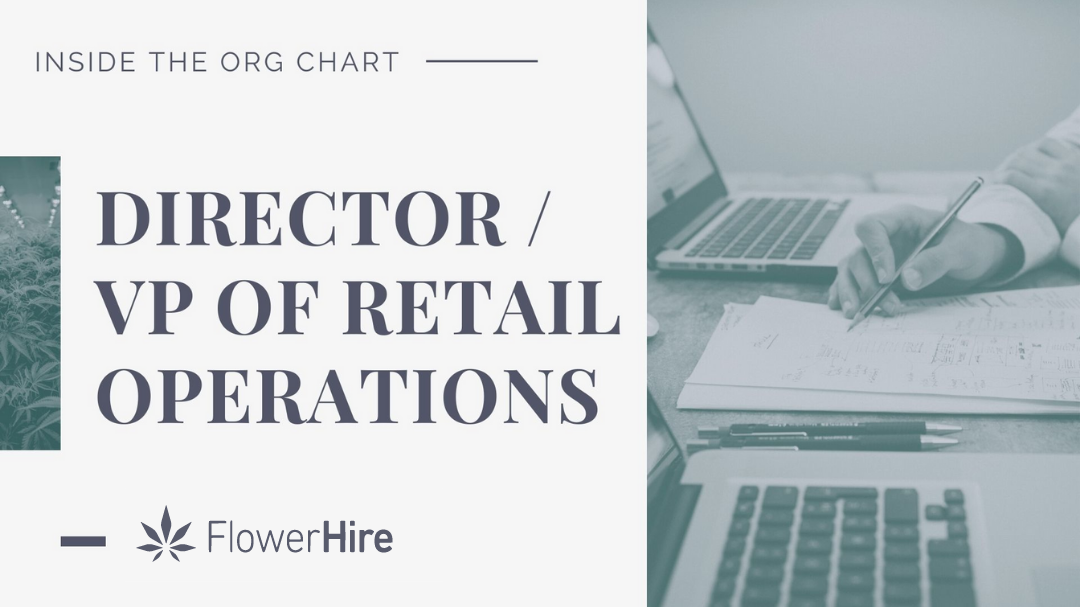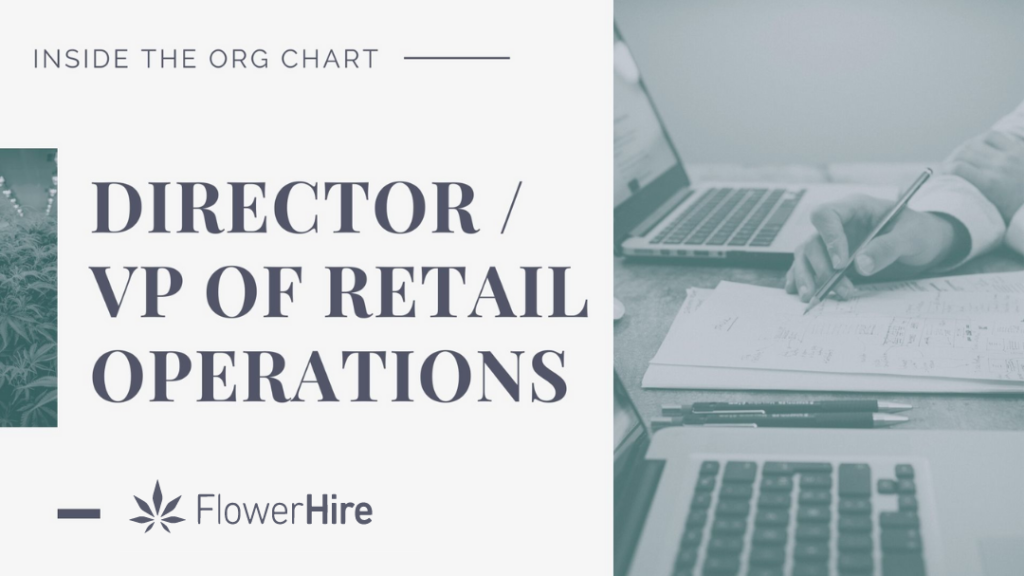 What do they do?
Arguably the most critical aspect of a consumer-facing licensed cannabis operation is their dispensaries, which are retail stores where the finished cannabis products (flower, pre-rolls, edibles, tinctures, etc. ) are sold to the public. 
A Director or Vice President (VP) of Retail is key to this effort as he/ she oversees the management and development, of multiple retail locations inside a specified geographic region. This role can make or break an operation, particularly in a competitive market, as he/ she is ultimately responsible for communicating the company's mission and culture vis-a-vis the teams of Store Managers, Budtenders and other retail staff that are face to face every day with patients and consumers. 
In earlier stage companies, where there is no specialized Human Resource or Recruitment department, the VP of Retail can often be responsible for handling all staffing including hiring and training of Budtenders and Customer Support staff, security personnel, and delivery drivers. He/she can often be tasked with the development and implementation of store SOPs, plan-o-grams, training manuals, and employee handbooks. They are also in charge of running sales competitions and marketing initiatives like community outreach events.
In more mature companies, the VP of Dr. of Retail can have a hand in expansion — working with construction and real estate advisors to direct the rollout of new stores in the same or adjacent markets. 
Typical KPIs for this role are revenue goals and staff turnover rates.
Skills/ Attributes/ Qualifications
The ideal person for this role has significant retail management or facilities operations experience overseeing multiple retail locations.  We frequently see candidates who are coming from food and beverage, fashion or pharmaceutical/OTC industries. 
For folks who started their career in cannabis, we often see people who have moved up the ranks of the dispensary from budtender to sales store lead, Inventory specialist, Assistant Manager and General Manager (GM) of a single dispensary to being a Regional Manager of Operations or Retail with multiple sites under their purvey. 
The ideal candidate has had some experience in a traditional retail environment, followed by some years of similar retail- intensive experience in the cannabis space.  
This person must be a strong, "boots on the ground" team leader with a high propensity for problem-solving and flexibility. This is especially true for operations that have recently acquired another company's asset and their expansion plan means new locations are opening every few months…or weeks, for that matter!
As with all leadership roles in cannabis, it's essential that he/she understand the special nature of this industry, and have The DNA of Good Cannabis Hire.