We had the opportunity to sit down with our accomplished colleague Penelope Nam-Stephen. Penelope shared valuable insights about: 
What she was doing before working in the cannabis industry

What she's doing now in the cannabis industry

Some of the mistakes she sees cannabis businesses making

And what she hopes to see more of in cannabis
BEFORE CANNABIS
What did you do in the fashion industry?
In the fashion industry, I worked with the teams to conceptualize, create, and then buy products and manage their profitability. I also worked with marketing and retail store teams to make sure the right brand messages were being communicated. I ran business units from end to end by tying all of those pieces together.
What made you choose to get into the cannabis industry?
If you had told me 25 – even 15 –  years ago that cannabis would be a real, legal industry, I would not have believed you. But I also would have been ecstatic and would have focused my efforts on cannabis right away. And not just from a product point of view, but also from a social justice point of view. I have a really strong opinion about what's right and what's not. And I'm excited to be a part of this industry in a legal way.
It started when I came to Boston a few years ago. At the time, I was consulting in the fashion industry in New York. But in Boston, the fashion industry does not exist as it does in New York. So I was wondering what's next for me. And then the stars started aligning. Cannabis was just starting to become legal in Massachusetts. And I was ready to jump in immediately.
THE TRANSITION
What was your first position in cannabis?
I started as a cannabis consultant. Then I moved to Chief Merchandising Officer at Ascend Wellness Holdings. I then went back to consulting on a smaller scale. Now, I'm with Community Growth Partners and their brand Rebelle – I'm the Chief Commercial Officer there.

How did your previous fashion roles transfer to cannabis?
My role as a Chief Commercial Officer is similar to what I did as a cannabis consultant. And cannabis consulting was a little bit of everything, similar to my previous fashion roles.
In fashion consumer goods, if you're the merchant or the buyer, you're generally responsible for everything and weigh in to make sure everything runs smoothly. And all of my roles in the cannabis industry have morphed into that too. 
Consulting needs completely vary from business to business. I've helped develop an assortment of products, product development, product pricing and retail store design. 
I've also helped plan the corporate infrastructure for startups. For example: 
What does the business need to look like? 

Who are some of the key people and hires that we need? 

Does the store design align with the company's goals?
Consulting for a smaller cannabis business requires a lot of strategizing. For example, with Mergers and Acquisitions (M&A), companies need support with choosing who to go with. Clients need support with knowing what kinds of questions to ask during M&A and how to approach funding. Also, from a brand point of view, brands need to know how to get distribution. Another big question is if a brand should go with CBD or license their brand in the THC market.
ADVICE FOR CANNABIS PROFESSIONALS
Based on your experiences in cannabis, is there something that you see cannabis and CBD brands overlooking?
General commercial practices. If you work in a non-cannabis retail company or a consumer goods company, there are specific disciplines and practices. There's a lack of general commercial practices in cannabis. This lack is seen more on the retail side than on the product development side. People are getting savvier, and businesses are starting to put more experienced people in product development. 
However, people are looking over how to run retail. Since we're working with an unconventional product, people are also running their businesses unconventionally. People aren't looking at cannabis retail as a regular business, they're looking at it as a cannabis business. But operators need to realize that this is a conventional business with a non-conventional product. So conventional best practices for retail should be followed despite the product being unconventional. I see people leaning into the fact that they can get away with a lot in a new market with a product that's highly demanded… That's a mistake. People need to get more serious. 

What are the consequences of people not taking their cannabis business seriously and following the best practices for running a retail business?
Best case scenario, it makes them an acquisition target. But the real risk is that they can lose customers and not get the best return on investment. As competition rises, best practices for retail are becoming more important. 
For example, if you look at two years ago in Massachusetts, there were far fewer stores. So stores didn't have much competition – they could get away with cutting corners. But, today, there's more competition. So if a consumer goes into a store and does not have the best experience, the customer is going to try another store. And if the other store provides a better experience, then they're going to return to the store that provided a better experience.
Competition is real now. The operators are getting savvier. And the game is a little harder to play. The closer we get to federal decriminalization, the more people are going to go to the dispensary. And as the industry becomes more normalized, the number of talented people coming into the industry increases. And that's when the competition starts really heating up. It gets played differently. There are people here now who have actually been running both small and large-scale businesses successfully. 
What would you like to see happen in the cannabis industry?
I would love to see further decriminalization. I want to see decriminalization on a national level. You hear about people sitting behind bars for life for having an ounce of cannabis on them. And there's no reason why that needs to be when there are so many people from different demographics increasing their net worth by running cannabis companies. That's the biggest injustice in this business.
I think we're making a lot of headway on a state-by-state basis. I'm not a huge advocate for full-on federal legalization because it will have many economic impacts on people who have started up cultivation facilities on the East Coast. It would disrupt the industry, particularly if interstate commerce is allowed.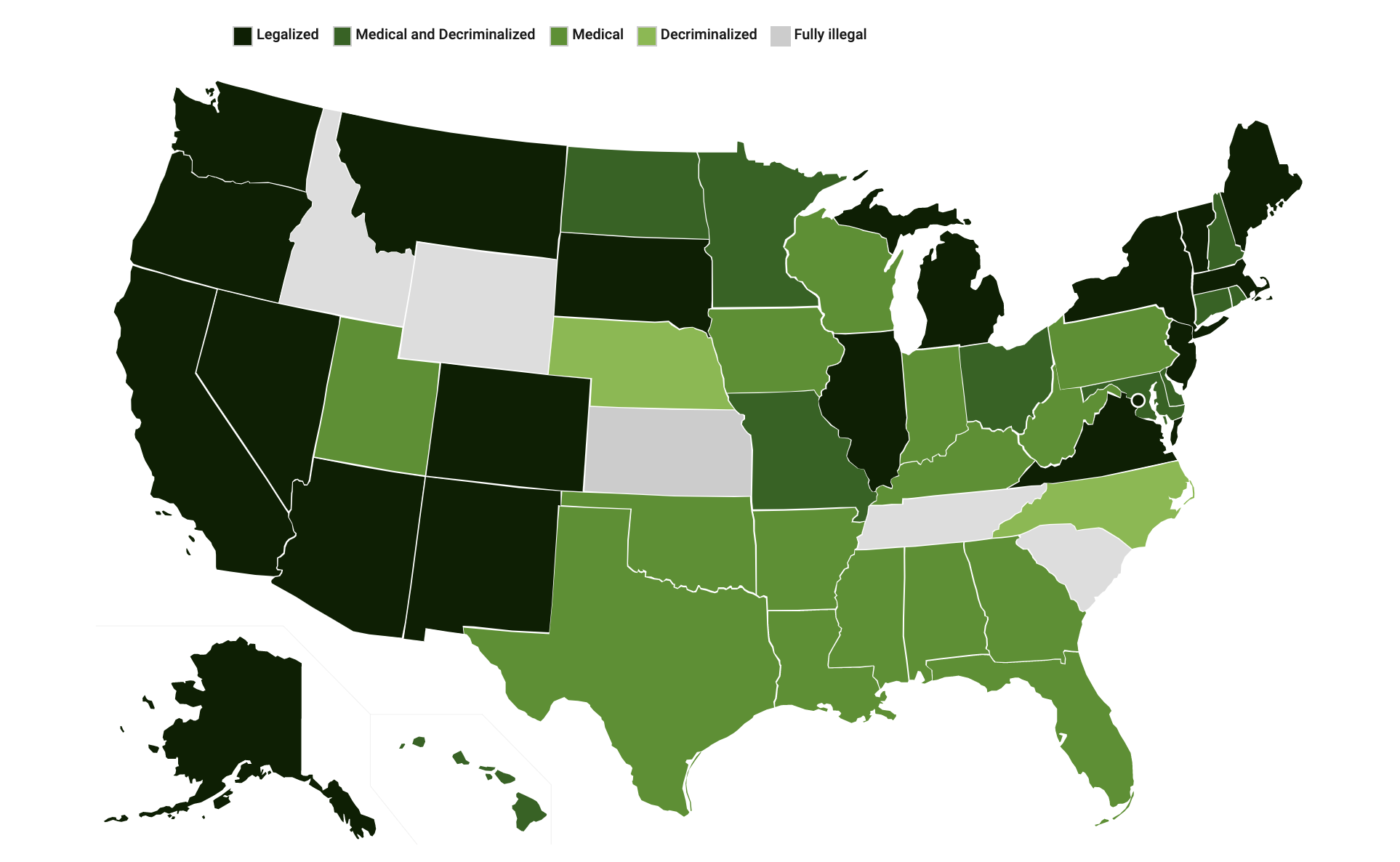 If you're ready to start working in the cannabis industry, like Penelope was, but you're not sure how your current skill set will transfer,
reach out to our cannabis recruiters.
We will help you answer these questions:
Is the cannabis industry a good fit for me?

How does my current skill set transfer to the cannabis industry?

What types of cannabis jobs are available for someone with my skill set?

And more
In the meantime, check out these blog posts if you're starting your cannabis industry journey:
FlowerHire values community; if you know of someone you think we should know about, learn about, support, or celebrate, Please give a holler.
Reach out to us!