So you're thinking about getting a job in the cannabis industry. First, we're stoked for you! We love sharing this industry, spreading the word about cannabis, and getting people more involved with this plant that's changing lives, daily. 
Secondly, you're coming to the right place. Cannabis supports 321,000 full-time cannabis jobs, up from 243,700 (2, 3). And FlowerHire CEO, David Belsky, predicts there will be one million people working in the cannabis industry by the end of the decade. So if there's one industry that has an opportunity for you, this is it.But the industry needs more of the right people. So let's go over what it takes to be considered for a job in the cannabis industry and then we'll touch on how to start the job search process.

Before you start looking for jobs in the cannabis industry, know that you must:
1  Be flexible and expect the unexpected
Cannabis is a startup industry and is experiencing hypergrowth. So most businesses — if not all  — are startups or are startup-like. With startup businesses comes frequent pivoting, processes that are constantly changing and adapting, and — most likely — an imperfect hiring process. So while you're going through the interview process, understand that the hiring process might be a bit messy compared to other hiring experiences (1). 
Flexibility will be a long-term theme throughout your new job in the cannabis industry. Since cannabis is a highly regulated substance, laws are constantly changing which means businesses are constantly adapting. One small change to law and regulations can completely change the way a company operates, which could have a domino-effect on your job position. 
So expect the unexpected, and be excited about it. Your job description might change, the way the business operates may shift frequently, and you'll have to wear many hats (4). So be flexible and adapt. Because new changes bring new opportunities.
2  Be curious and ask questions
Learn about the company you're applying to work with and ask targeted questions for two reasons:
To make yourself more appealing to the company.

Asking targeted questions shows your interest. Companies love a candidate that shows genuine interest in

their

company and the industry (5).

For you!

You should know about licensing, leadership, the company's future plans, and funding. Some companies need licensing and others don't. If the company you're working with is plant-touching, do they have the proper licensing? Knowing the answers to the following questions can provide insights into the future of the company.
Questions to ask:
Is the company in one state or is it a multi-state operating business?
Does it operate in both adult-use states and medical-cannabis-only states? Or just one?
Does the company have the right licenses?
Is the company funded? (You want to know: Will the company survive the pre-revenue period?)
Asking these types of questions will show both your enthusiasm and industry knowledge. It shows that you care both about the future of the company, your future at the company, and shows companies that you will bring them value (5).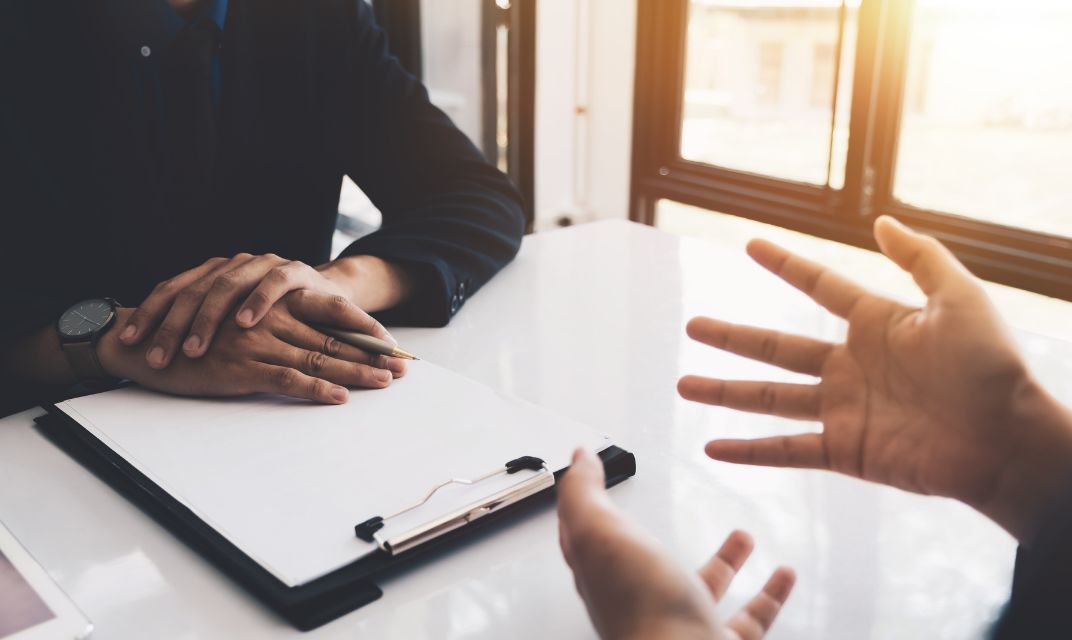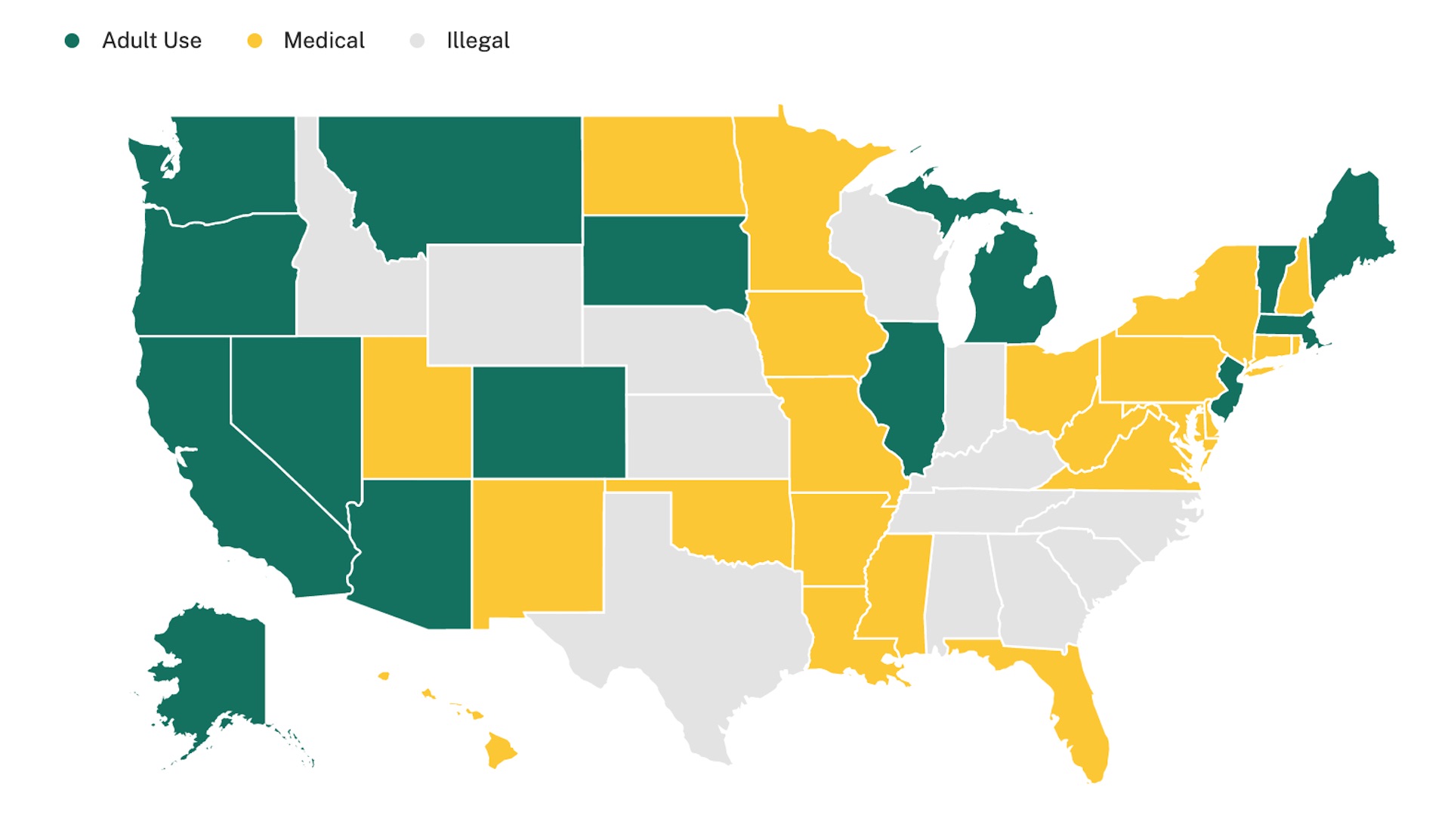 3  Be passionate and have humility
Are you passionate about the plant? You don't need to be a cannabis consumer to work in cannabis. But you do need to believe in the power of the plant. Cannabis companies are mission-driven and all have their own story. What's your story? Why do you want to work in cannabis? And how does your unique story add value to the industry?
David Belsky, CEO and founder of FlowerHire, says, "These are the glory days of the industry." The cannabis industry is building the foundation for what will be a $50 billion-plus global industry. Employees must have passion and reverence for this stage of the industry and be passionate about continuing to move the industry forward with conscious integrity.
Have humility for where the industry has been before now. You'll meet people who have been in the industry 20-30 years, before the movement towards legalization. There are people still in jail for cannabis and/or have endured extreme suffering because of their connection to the plant (6).
At FlowerHire, we're Building A Conscious Cannabis Community. But it takes every member of the industry — both business owners and employees — to support this mission. 
Be a part of the movement and support the mission of building a conscious cannabis community — reach out to us here.
4  Have the right skills, and use your skills creatively
Success in other industries is not indicative of your success in cannabis. It's okay to not have cannabis-specific skills yet, but you'll need valuable skills from other industries to be successful. While passion is absolutely necessary, only passion does not cut it.
When you're going in for an interview, you must be able to explain how your specific skill set is relevant to the position you're applying for. Again, it's okay to not have cannabis-specific experience, but you need to layout how your experiences are valuable. You need to connect the dots for the company that's hiring you.
Having experience in a startup-like environment or a business that's gone through rapid growth is a huge plus. This helps demonstrate your ability to quickly learn from experiences and then adapt your skills. In cannabis, you must always be ready to pivot and change the ways you use your skills. So while you must have the right skill set for the position you're applying to, your position might evolve so adapting your skill set is also a must.
Where should I look for jobs in the cannabis industry?
Know where markets are emerging and growing to know where cannabis job growth is happening. Not too long ago, legal jobs in the cannabis industry used to be only in California and Colorado. Today, you can find jobs in the cannabis industry in all different corners of the country. Illinois and Michigan are two examples of states where the industry is flourishing.
Since the market is rapidly changing, stay on top of cannabis hiring trends. Knowing the trends in the industry will: 
Keep you informed and knowledgeable on the industry (an attractive quality for companies!)

Help you know where you're the best fit so you can get intentional about the companies you choose to apply to.
Finding your job in the cannabis industry
Are you looking to stay local to where you're living now, or are you willing to relocate? If you're looking to stay local, find licensed operators in your area. You can also start the job search process by checking out places like Leafwire and CareersInCannabis for job postings. Also, go to the bottom of our homepage to sign up for our email list where we send exclusive job opportunities.
We'll be posting more articles to help you on your journey in finding your job in the cannabis industry. 
So stay tuned in to our emails and Instagram (@flowerhire) so you can be the first to find out our tips and tricks.
As always, we're here for you! So reach out to a member of the FlowerHire team with your questions.