I walked into the ChiCannabis Expo at the Donald E. Stevens Center with high hopes but low expectations. I had a complete understanding of the difficulty that came with building an industry from scratch, however, I believed if any town could finagle a route of opportunity, it would be Chicago. Hell, Chicagoland is composed of hard-working, dedicated, and innovative folks with an inherent entrepreneurial spirit. When I talk to candidates about the dedication needed to pull this shit off, I immediately think of the companies and brands on the west coast that are lightyears ahead. With that said, I took advantage of the national spotlight on Chicago and the opportunities, growth, and talent at the ChiCannabis Expo.
The Windy City has yet another thing to bluster about, yet this time it's not road construction or the cold winters that matter. It's about the once in a lifetime opportunity to become business owners and brand developers in a market with exceedingly untouched potential. The jam-packed 2 day event consisted of back to back seminars focusing on everything from basic cannabis legal and regulatory affairs to cultivation and extraction techniques. While this  may seem to be old hat for those in more mature legal markets, like California and Colorado, for most of the attendees this was highly valuable start-up information. The majority of the crowd was novice to the space and plant in general. The "get rich quick" idea of the green rush draws everyone in, right? If the California cannabis industry has taught us anything, it's that you must understand and embrace your capabilities, live deep in the regs, and have a plan B… and a plan C… and D in most cases. From my perspective, this was absolutely not the mindset of most of the attendees in Chicago. The most popular seminars were ones that broke down local state regulations to very basic parameters including number and types of licenses, the application process, and understanding what kinds of businesses can even exist. As the application, license fees, and the start-up capital were displayed, I could hear the sighs and groans at what it would cost to start in this industry. The cold reality of this pipe dream was setting in at the ChiCannabis Expo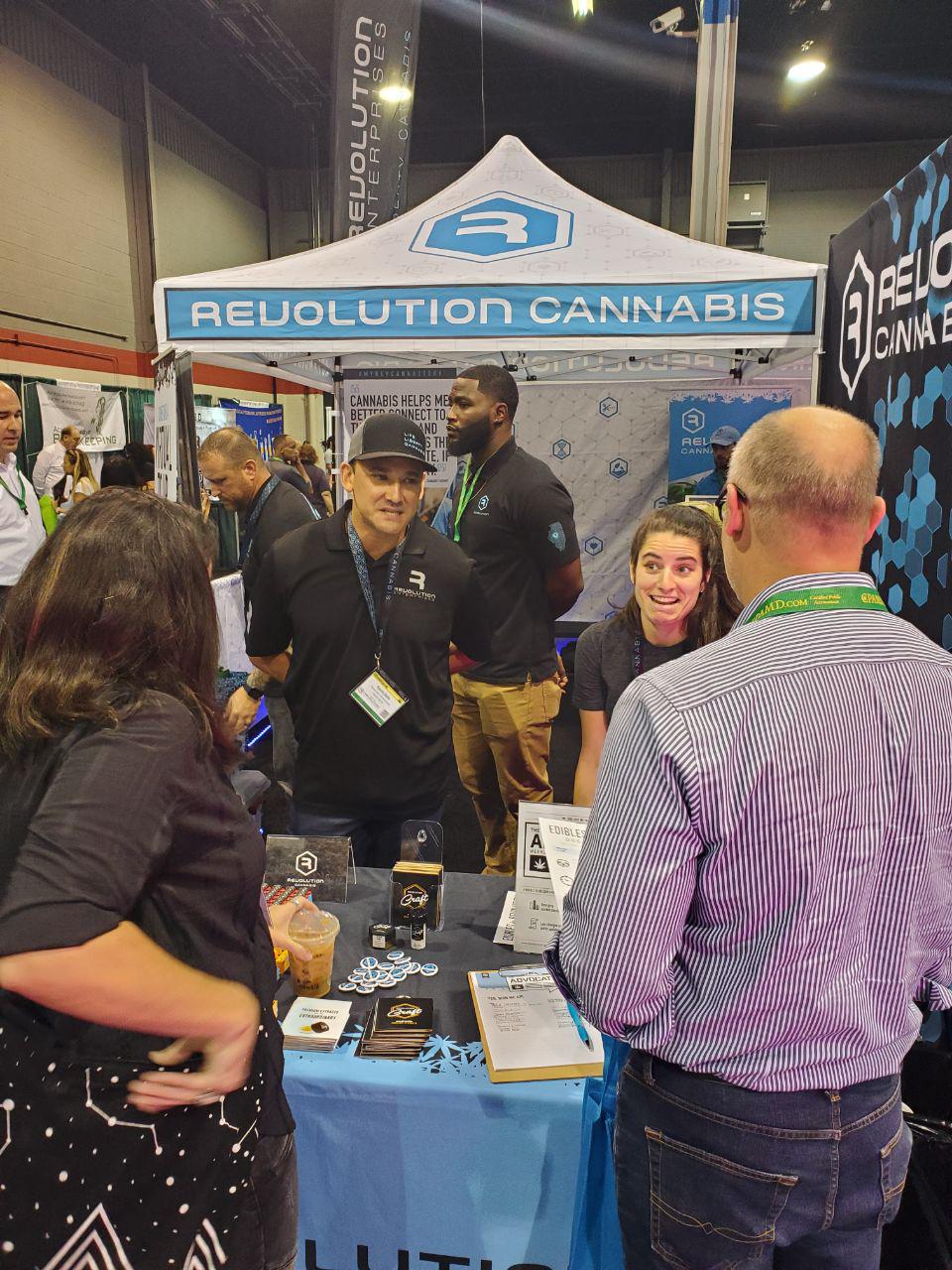 With an outside-in perspective, my initial thought was many folks were thinking too small scale. It takes an impressive business plan, proven executive team, and a decent amount of capital to even be considered for cannabis operations in most states, let alone Illinois. Licenses are limited and considerably competitive based on points, and with many municipalities taking a wait-and-see approach, Illinois entrepreneurs began to see the challenge to even stake claims.  Although jaws were dropping at the limited licenses and locations, there was a big emphasis on CBD because of its accessibility and high consumer demand. With the 2018 Farm Bill Amendment that removed Hemp as a Schedule 1 drug, the floodgates opened for farming, manufacturing and sale of this cash crop. Even with a huge surplus of hemp in the US coupled with limited processing facilities, companies are forward-thinking in their approach to brands and their value in the industrial marketplace. 
The expo floor was comprised of equipment manufacturers, packaging specialists, and other ancillary businesses that hope to cash in on the new industry. Most have been established in other markets and are looking for an "in" as state infrastructure develops. Overall, this market is in its infancy; it's just learning to walk. As entrepreneurs get their footing there is potential to make a huge impact and to help communities affected by the prohibition of cannabis. As our friends in Illinois will soon come to realize, the cannabis life is real and many other states have been struggling with it for much longer. At the ChiCannabis Expo, I saw that Illinois has a long road ahead of it, one step at a time. As we say in Cali – this is cannabis.