How's employee retention going at your cannabis company? Are you finding that people are sticking with you? Have you noticed the ubiquitous industry struggle of employee turnover starting to slow down?
For a while there, it was like a revolving door of new employees coming and going at cannabis companies… which, as we all painfully know, is not sustainable for rapid business growth.
To scale quickly and efficiently, we need employees who are committed to the mission of our business, and the mission of the cannabis industry. Employees who want to grow both with our businesses and with the cannabis industry.
The good news is that the once widely-held perceptions of a "cannabis stigma" are phasing out. More people who enter the industry are here to stay. And those same people are starting to settle into where they want to be, long-term.

Cannabis employee retention trends
We've noticed a trend in the reason behind why many people are searching for cannabis jobs right now. As the legal industry emerged, many people snagged any cannabis job they could get their hands on. 
Well, it's been a few years since many of those people got their foot in the door. And, now, those same people have both cannabis industry experience, and prior skills that they already successfully transferred to the cannabis industry – a recipe for business success. 
Now, these people are in search of their dream position – one they'll stick with long-term. (Which is exactly why brands, dispensaries, growers, MSOs, labs, and marketing agencies are coming to FlowerHire cannabis recruiting agency for support – they know we have their backs.)
We're finding a pattern of note – that people's second (or sometimes third) cannabis job is the one they settle into. They've used their prior skillset to get into the industry. They've gained the necessary cannabis experience. And now they're using both of those experiences to find a cannabis job that's the best fit for them. A job at a company they feel "at home" with.
Now, as a cannabis company, it's your job to retain these people! Because if you don't treat them right, they'll find somewhere that does. Once you have a stellar cannabis employee – one who truly fits the role – there may not be another person out there as qualified as the person you have now. 
So how can you make sure they stick with your company? How can you make them feel at home with you? How can you end their search for their "dream job"? Create a cannabis retention plan.
4 key components of a successful cannabis employee retention plan:
As we all know, the cannabis industry is not a conventional industry. But cannabis employees are still in search of that traditional career path – a career path that leads to personal growth, prosperity, and fulfillment. 
Having different opportunities within one company is an exciting option for many employees. It simultaneously provides people with both a sense of security – and adventure. 
Here are a few key components of a successful employee retention plan in cannabis:

1. Values and culture
You may know FlowerHire's reputation for celebrating company culture… It's so critical for hiring good people who fit. So it may be no surprise that we're bringing it up as the first critical piece of a cannabis company's retention plan.
Humans spend so much of their time at work. Often, they spend more time with their work-family than they do with their home-family. 
51% of people say they have missed important life events because of poor work-life balance (3).

97% of people say a flexible job has a huge positive impact on their overall quality of life (3).
So much of a person's happiness is dependent on where they work, the core values of the company they work at, and the people they spend their time with at work – whether that be in-person or virtual (2).
Frederick Herzberg's Theory of Motivation states that aspects of employment – like achievement, responsibility, praise, advancement, and meaningful work – are the true motivating factors (1). Herzberg classified aspects of employment – like money, benefits, and insurance – as items that are necessary to employ workers but that do not lead to long-term job satisfaction (1).
We at FlowerHire think the alignment of personal values with company values is the key to unleashing the long-term prosperity of both the company and the individual. Employees who feel good about going to work every day are more likely to: 
Feel inspired at work

Be committed to the work they're doing

Bring new and innovative ideas to the company

Stay with the company long-term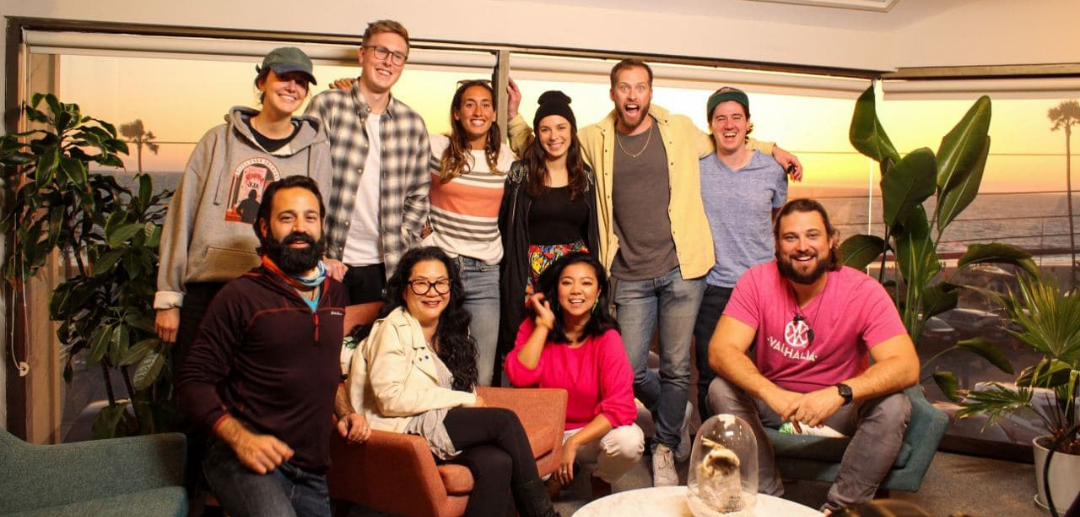 The reach extends beyond just any single company. If every individual could feel good about their job, who could dispute that the world would be a better place? A place that's full of more passionate humans living out their personal missions – which in turn would support their company.
So if you have not defined your company culture and values, get to it! Yes, it's a challenging undertaking. But it's one of the most important steps toward the business you and your entire team will call home. Once you figure out what you stand for as a company, you can be a magnet for the right talent (4).
2. Professional development and training
While finding employees that align with your company's culture and values is critical, only focusing on culture and values won't cut it.
People also want to progress in their careers. People crave excellence. And people want to gain new skills and eventually move into higher positions (6). For many people, doing the same job for one's whole life is not a dream career trajectory. Their spark will start to dim if you don't provide growth opportunities. And we can't forget that people want more money… and higher positions bring more money.
This is why you must lay out your employee's career path in front of them and have a plan to help them progress. If you fail to, then they won't know all the opportunities available to them. And they'll have a hard time envisioning themselves at your company long-term. Or worse, they'll envision themselves at your company in a way that you can't (or can't at the present moment) support, possibly leading to disappointment, resentment, and company departure. So how can you help your employees see their career path?
During the interview process, talk with your employees to see where they envision themselves in the next 3 years, 5 years, and 10 years. The potential employee's desired career path and professional development goals should align with and complement the company's goals. Ask yourself if it's a path the company will truly support. Identify and address misaligned expectations. This will support your company's internal mobility and employee retention rate.

3. Benefits and compensation
The Society for Human Resources Management found that 92% of employees say benefits are essential to job satisfaction (7). Just a few years ago, cannabis companies didn't need – or have the capacity – to offer well-crafted compensation packages. But as companies become more focused on growth and profitability, they're looking to attract premium talent. 
If you want premium talent, you need to offer competitive compensation with benefits. If you don't, then that talent will go to your competitors – the ones who are offering well-crafted compensation packages. And – since your company is the people who make it up – those are the companies that will grow and become more profitable since they're the ones with the premium talent. (We're not trying to lay the pressure on, we're just trying to be real).
Keep a pulse on compensation trends both inside and outside the cannabis industry and stay competitive. And keep in mind that it costs more to onboard and train new employees than it does to bump up a current salary. Across organizations and industries, the average cost per hire is $4,125 (8) – for executive hires, onboarding costs can be as high as $240,000 (5).
4. Evaluate the perks you're offering
Perks are an effective way to communicate that you value your employees. A way to foster your company's relationships with employees. We're defining "perks" differently than benefits. For "perks" think desirable offers that are focused on the unique lives of your individual employees. For example, employee discounts, fitness membership offers, remote working, company events, and more.
Perks are a way for your company to say, "Hey you, I appreciate you, I appreciate you working here, I appreciate the effort you're putting in, I get you, I care about you, and I want you to stay with us. You're important."
Ultimately, humans love feeling valued and cared about. And if you're taking the time to offer perks that employees actually want, then they're going to feel that much more appreciated and committed to their relationship with your company. 
Do not just take wing it and take a guess at what employees want. Run an employee survey for feedback. Ask your current employees what they want. And, during the interview process, ask prospective employees what type of perks they would want. Then, use the feedback to understand employees, and drive the perks you offer. Learn effective ways to gather actional feedback unique to your business and employees. To name just a few ways:
Treat employees like your most important clients and make them feel safe and supportive

Allow employees to speak frankly and request feedback without fear

Make your team feel supported and safe

Get comfortable with receiving feedback and act on feedback
We're collectively sculpting an industry to be proud of. If you're searching for top talent who will shape and grow with your business, a key step is to build a cannabis employee retention plan. As you're building your dream team, be sure to reach out to the FlowerHire cannabis recruiters. We specialize in cannabis executive search, mid-level positions, and cannabis staffing.
For cannabis staffing, check out FlowerHire X – the only smart, virtual hourly cannabis staffing platform. FlowerHire X helps identify a fit early in the recruitment process. A good fit leads to longer, more engaged, and happier work relationships. FlowerHire X helps: 
The hiring manager fill roles faster and with the best person for each job.

The job seeker find a position faster and at a company where they'll thrive.