The FlowerHire blog promotes best practices for hiring in the cannabis industry. We never mean to sound immodest. But the fact is that FlowerHire has some of the finest minds in the industry. So sure, we blow our own horn sometimes – but know that we're here to offer you: 
Top-level intel about the industry

How to succeed in the cannabis industry

How to help

consciously

grow the industry
Because, ultimately, we're all here for cannabis! 
One of the biggest thrills, struggles, and benefits of working in the cannabis industry is strategizing how your business can keep pace – and foresee what's ahead – with the rapid growth pace of the cannabis industry. 
Sometimes it can feel like you can't get ahead as you're constantly thrown curveball after curveball. Constantly changing laws and regulations can make us feel like we're scrambling to keep pace with cannabis industry growth. So hiring best practices – like increasing internal mobility – sometimes get pushed aside.

According to Matthew Bidwell, Wharton management professor at the University of Pennsylvania, external hires (2):
Have lower performance evaluations for their first two years

of employment because it can take time to get up to speed.

Get paid about 18 percent more

. So it makes sense to pay the higher percentage on a lower salary as opposed to a higher salary.

Are 61 percent more likely to be fired from their new jobs

, while internal hires were promoted faster and had lower rates of voluntary and involuntary exit.
The downfalls of a high turnover rate
It's known that the cannabis industry has a high turnover rate. If your business is experiencing a high turnover rate, you're losing money (7). And probably a lot of it.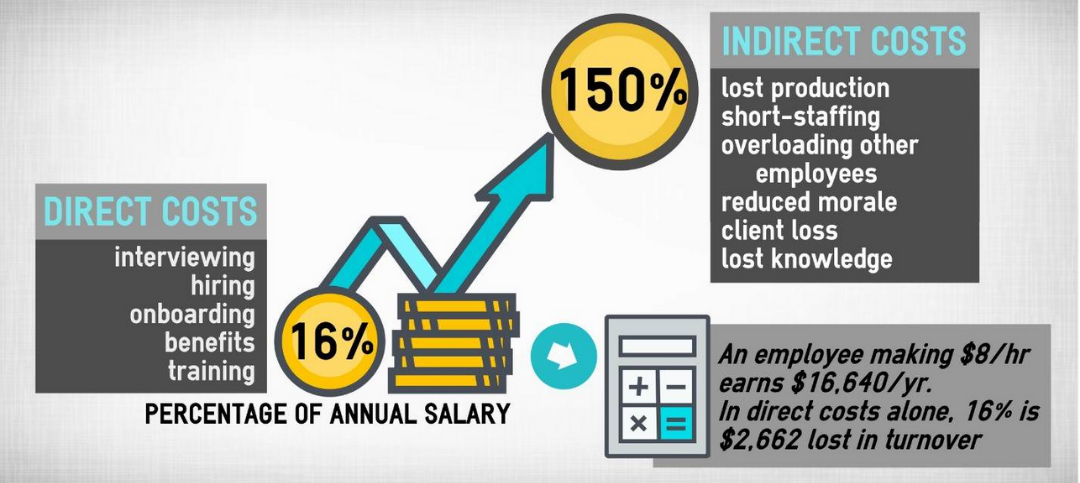 A high turnover rate comes with high overhead costs that are often overlooked. Costs include (6):
Travel and time spent interviewing candidates

Time spent checking preferences

Time spent administering pre-employment tests

Signing bonuses

Relocation expenses

Recruitment expenses

Onboarding and training

Preparing training materials

Benefits enrollment

Administrative processing

Accommodation costs (i.e. special equipment or supplies)

Low production rate during training
If you've struggled to be proactive in your hiring and increase your internal mobility, consider rethinking your hiring strategy.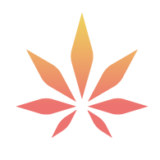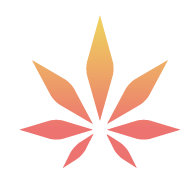 Hire the best
FlowerHire is a cannabis recruiting agency that finds employees who are a long-term fit. (Building a strong team increases your internal mobility.) We specialize in both executive search and staffing. Reach out to our cannabis recruiters today.
5 ways to
decrease turnover
and
increase internal mobility
in the cannabis industry
Here are five actions you can take to retain your talent in cannabis, keep your employees long-term, and decrease your turnover rate.
1

Develop a relationship with candidates early, anticipate the opening of a cannabis position
What is your one-year plan? Three-year plan? Five-year plan?

What do you expect your organizational chart to look like in each of those time frames?

What type of skillsets do you

need

for each of those roles?

What type of person do you

want

for each role? 

What are your priorities for the role?
Once you've answered those questions, start networking! Start connecting with people who could be potential candidates for that role. This will benefit you in two key ways:
If you start connecting with people early… then

when the role opens up, you know exactly who you want, they already know you, and you can fill the role quicker.

As you connect with more people for the role, you'll gain more clarity around the vision for the role. This will help you prioritize which skills and qualities are the most essential.

2

Hire for long-term fit rather than technical mastery of a role to increase internally mobility 
Consider the cost of buying new skills by hiring versus developing new skills by training. Since internal hiring is more cost-effective than training external hires, hiring for a long-term fit is critical for internal mobility. 
Teams inspire. A hire that's a good cultural fit will more likely want to stay with the company long-term. If a person is a good cultural fit, they're less likely to just clock in and clock out every day. And they're more likely to be: 
Excited about brainstorming new ideas

More fearless about sharing their innovative ideas

Committed to the company
Questions to consider:
What is the culture of your business? What type of person fits into your company culture?

What are the foundational skills needed for the role you're hiring for?

How well does this person fit with the brand?

Does this person have

the DNA of a good cannabis hire

?
Someone who is a good hire for the cannabis industry typically has these skills:
Has love for the cannabis plant – whether or not they're a consumer – and appreciates how it can help people

Is comfortable working in a startup-like environment or has experience with hyper-growth

Feels fortunate to be involved in such a pivotal time in history

Has humility and an understanding of the

history of the plant
Keep in mind that your hire represents your company and your brand. How well does this person fit in with the brand of the business? Would you want this person to be the face of your company when they're out in public?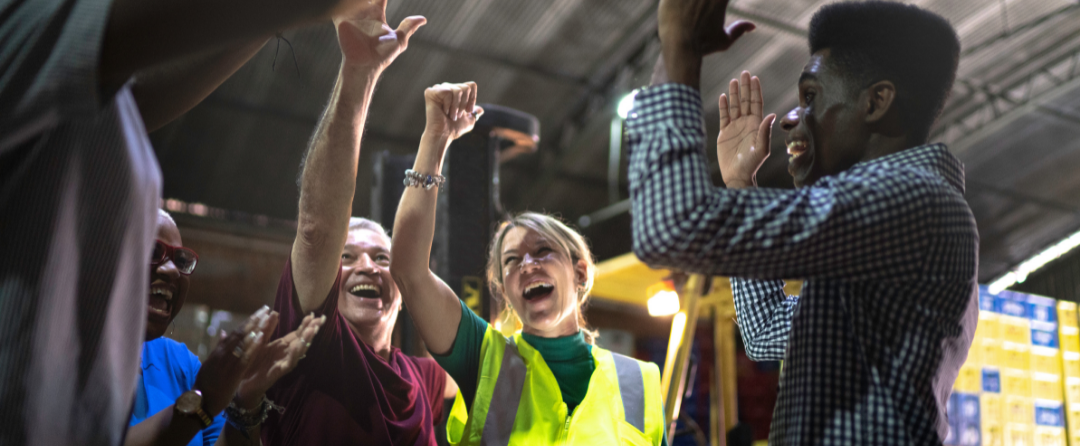 3

Partner with third party cannabis recruiting agency to find qualified talent
Hiring is more than just picking the right person for the role. You're dealing with real human beings with real lives. You're choosing the human beings to help make your most precious work a thriving success. It's your hires that will bring your company to unforeseen successes. They are your best asset. Invest in them.
In the words of Brian Fitzgerald, Managing Director of FlowerHire Senior Advisors, "Knowing who to pick for a position – who to trust your business with and who has the skills to actually take your business to the "major leagues" – is a tough call. It takes a combination of experience, knowledge, and intuition."
Do you feel qualified to make that decision?When you hire a third party cannabis recruiting agency, you're hiring expert judgment. Expert cannabis recruiters will bring you qualified talent, then tell you which person to choose, the criteria for choosing that person, and how that person will help you reach your business goals.
Partner with cannabis recruiting agency, FlowerHire, to find qualified talent that will increase your internal mobility
4

Clarify goals and career development paths during the interview to be sure internal mobility is possible
Where does your new employee see themselves in three years, five years, and ten years? Do they see themselves in a role that your company will support and need? Will this employee support your plan of increasing internal mobility?
What types of skills is your new employee hoping to gain as they progress through their career? Are those skills that your company will need? Are those skills you're willing to train them in?Talk this through with your candidates. Consider their desired career path and future potential. And create a clear career path at your company for your employees so they can look ahead and envision themselves there (3).
5

Offer competitive cannabis compensation and benefits
When all is said and done, if the compensation doesn't align, then you'll have a hard time retaining employees. As you're developing your compensation packages, monitor trends both in cannabis and outside of cannabis. 
If your employee leaves because your competitor is paying a higher salary, then you'll end up paying more in the expenses like onboarding expenses, new employee training, and the time it takes for your new employee to get up to speed (4). And possibly even more. (Refer back to the list above of overhead costs associated with a high turnover rate).
It's more cost-effective to pay your employee a higher salary and increase your internal mobility than to lose the employee and hire someone new.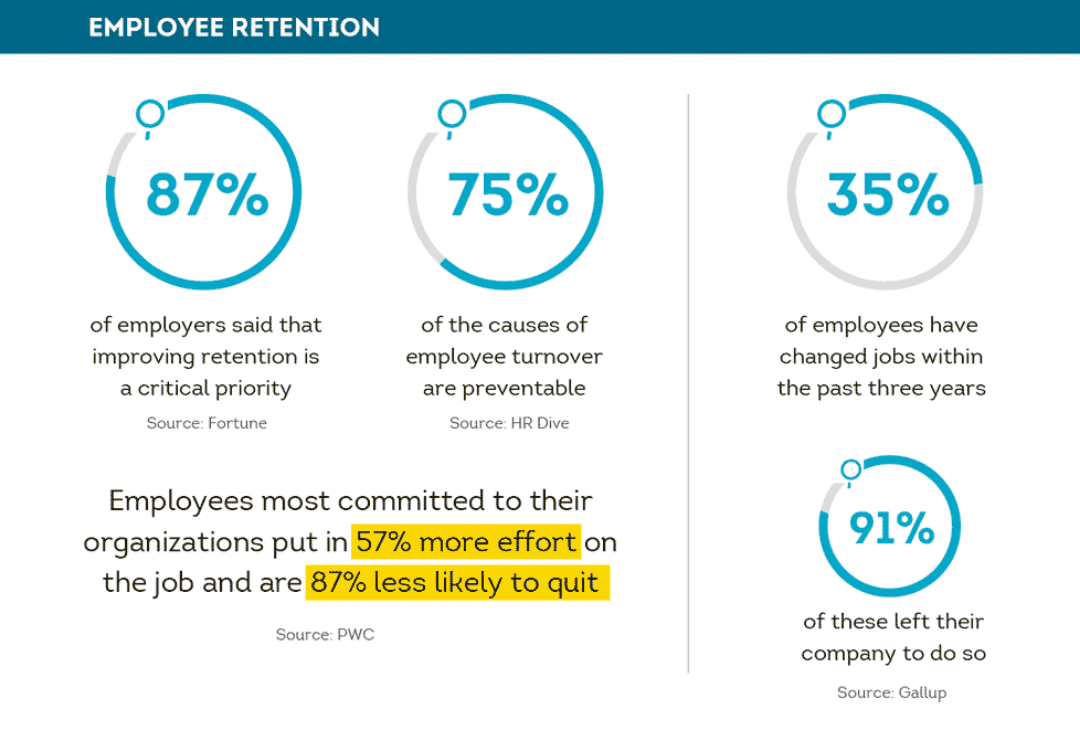 The industry is at a point where salaries are competitive with other industries. If salaries are not competitive with other industries, then cannabis employees may be tempted to, not only leave your company but exit the cannabis industry.
Paying people is only one part of compensation. Prospective employees are also interested in opportunities for learning and future career development. To support future career development, consider partnering with a higher-ed program to help craft the skills needed to hire from within and increase your internal mobility.