If you've been in the cannabis industry – even if for a short time – you've likely confronted some of the unique operational challenges that the cannabis industry faces 
across cultivation, retail, manufacturing, production, packaging, law, and finance/ accounting.  
The same is true for HR and talent. There are unique aspects of the cannabis industry that make recruiting in cannabis more challenging than in other industries. If you're a founder, funder, or HR leader in the cannabis industry who's building a team, keep in mind these seven challenges of recruiting in the cannabis industry, and how you can overcome them.
FlowerHire X™ powered by engin sciences, uses artificial intelligence to match companies with hourly candidates for increased qualified applicants, increased hiring speed, decreased time spent. View case study .
1 Every cannabis company is different
There's no "typical" in cannabis at this time – every cannabis company is unique. One (seemingly similar) company's organizational chart may look one way, and another company's may look completely different. 
Since cannabis is such a new industry, relatively few strategic standardizations have been instituted. Small startup dispensaries or processors that are bootstrapped or working with just seed funding can run the gamut in terms of who is doing what day to day, and even vertically integrated operators and big MSOs differ in their organizational design. Because we don't yet have the type of standardization that exists in more mature industries, it can be challenging to figure out who to hire, and with what titles. 
Similarly, the same cannabis role at different companies can have vastly different requirements. For example, depending on the size of the grow and canopy, type of soil, lighting, and automated technology used at a facility, two directors of cultivation positions may require vastly different skill sets.
Are you hiring for the right position that meets your company's specific needs? (If this piques your interest, here's an article that details some benefits of hiring cannabis recruiting agency.)

2 Evaluating relevant candidate experience
The cannabis industry is newly legal – the oldest adult use market in the country, in Colorado, is only seven years old. This means that quite literally, no one has done these jobs before. This can make finding people who have the right skills and experiences a tricky endeavor, often fraught with risks. 
Transferable skills are the name of the game. If you have a dispensary, you'll want folks who have a strong retail background, as in many ways, all the same rules apply as the markets evolve and the industry becomes more brand-centric. People who've come from leading consumer food, beauty, fashion and entertainment brands are already wired to think in those terms. 
If you have a grow or processing facility, you'll be looking for someone with experience in agriculture, horticulture, chemistry, farming, or someone with a botany degree. For a Grow Manager, you'll want someone who has had experience growing cannabis specifically in addition to that foundational background. These roles are the most critically important to any cannabis operation. (FlowerHire now has a division that focuses solely on cultivation talent.)  
Keep an open mind and consider the full set of skills and experiences someone brings with them. Sometimes it's the soft skills, personal qualities, and cultural fit that may make a candidate a better fit for a role than someone with more cannabis-specific experience. 
All candidates coming into cannabis should be educated about the decades of struggle that have lead us to this moment , about the unique nature of the medical cannabis movement, and the many people who are still suffering from The Drug War, even as a new industry is burgeoning. 
Whether it's an hourly line team member or a senior level executive, it's important to know the DNA of a good cannabis hire. In terms of long term success, scrappiness, flexibility and a genuine enthusiasm for the cannabis plant are key.

3 Geography
Let's say you do identify someone who has the right skills and experience. Is that person in the right location? Cannabis companies are often located in underdeveloped economic areas with limited qualified candidates nearby. This may propel cannabis companies to relocate qualified candidates to these rural areas. 
Does the job candidate want to move to a rural area? This is shaping the way cultivation employees are compensated. How can you effectively compensate cultivation employees and retain them? (Read How to Compensate and Incentivise Your Cannabis Cultivation Team.)
4  The cannabis payscale is being created
Cannabis companies are still figuring out how to fairly compensate their employees in an ever-changing market. Because cannabis is federally illegal, the government does not track pay data and all the reports we have are based on self-reporting. And there are many variables from company to company like the nature of their business, their funding, burn rate, pace of growth, and the state in which they are operating that can affect what a fair salary is.
For some folks coming into the space, the average pay rates represent a pay cut. For others, it's a jump. This is to be expected as everyone is new! But what they have in common is that given the pace of growth (close to 25% YOY for the last 3 years), open jobs outnumber qualified candidates, and their trajectory towards advancement is far faster than in traditional industries. 
FlowerHire has collected some of its own data and recommendations here on how to build your own compensation plan that works for your company and helps you stay competitive in the eyes of applicants. 
Here's more information on:
How to compensate your cannabis sales team.      How to compensate your cannabis cultivation team
5 Stigma
Social stigmas around cannabis have certainly faded in first US markets such as California, Oregon, and Colorado. And according to Pew Research Center Reporting, seven out of ten Americans support legalization, more than ever before in American history. But in many new and emerging markets, social stigmas of cannabis remains a strong deterrent. Qualified employees often are canna-curious, but may face a significant level of fear about what their friends and family will think about them working in cannabis. 
This is frustrating but understandable, considering that cannabis remains federally illegal. Even if an individual is not worried about perceptions of  stigmas, there's still some risks and detractions about joining an industry where the product remains federally illegal. And there are drawbacks – for example, working in cannabis can make it harder to get a home or personal loan.  And while the risk has certainly lessened in some areas, it does still exist. 
For those who are able to look into the future, this moment presents an opportunity to get into the space early and develop an area of expertise before 'the flood gates open', so to speak.  
Risk and stigma are both concerns FlowerHire (and other) recruiters hear frequently from potential candidates. But as federal legality becomes a matter of when – not if – we are seeing increasingly more interest and excitement in the space from professionals and industries across the country. 
Additionally, in new markets like New York, the industry is working on how we can better integrate legacy and unregulated market experience. If we can help assimilate such varied cultures — corporate business (including small business owners) and formerly incarcerated — it will open up the pool of talent.
6 Unpredictability
The regulations governing the cannabis industry are always changing. And even seemingly minor changes to regulations can cause a company to shift dramatically. It's possible that a revision in regulations might lead a company to pivot a product line, branding, or entire marketing strategy (1). 
A pivot may require employees to utilize a different set of skills then they were initially hired for. Levels of instability and unpredictability can be unappealing to candidates who are used to the more consistent expectations of a well-established industry and culture.  It's important to hire individuals who have a flexible 'startup mentality' and are prepared to adapt to sudden, swift changes.
Also, merger and acquisition (M&A) activity is particularly high in cannabis. Because companies can be bought or sold at any time, folks may fear losing their jobs and being back in the job market faster than in other industries considered to be stable. Some qualified potential employees may be adverse to this level of volatility, even if it comes with increased upside.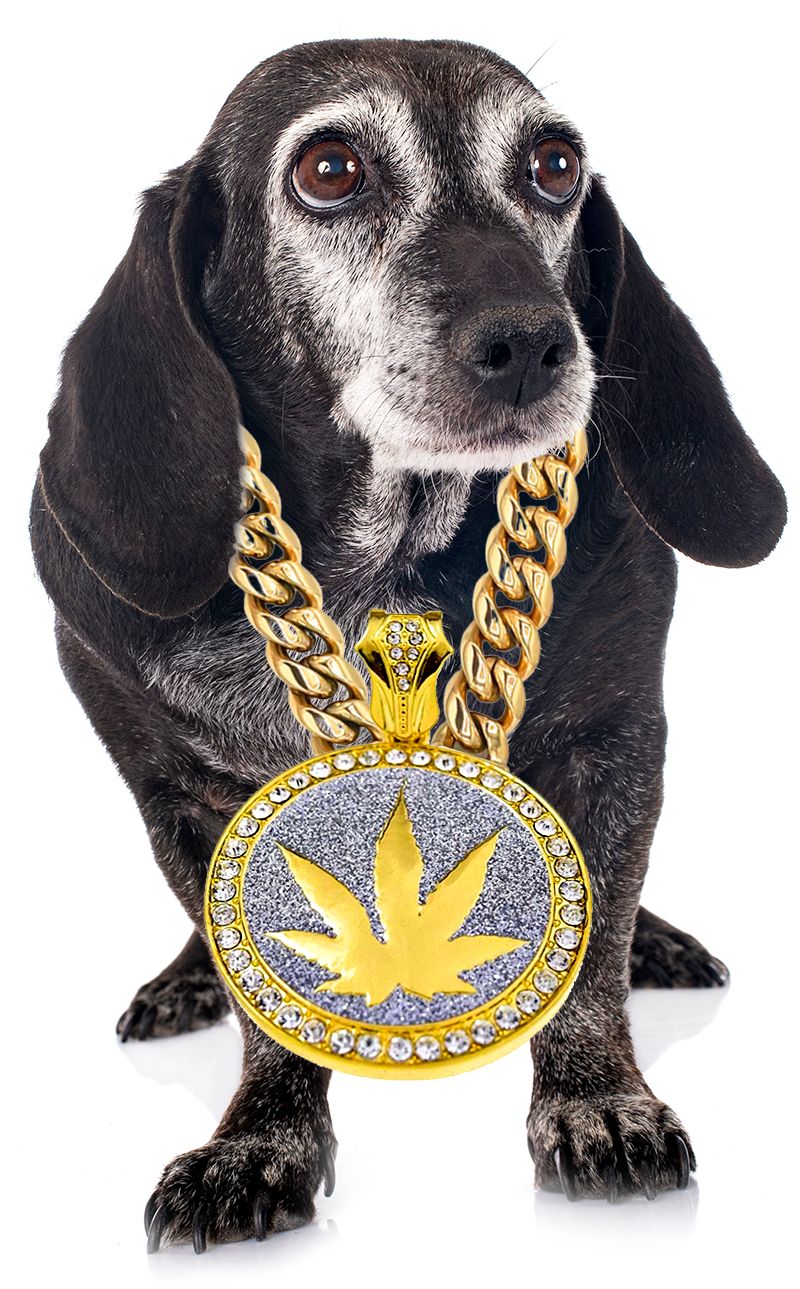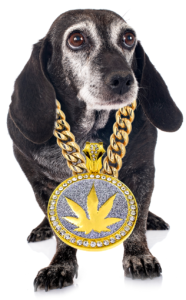 A lot of people want to make a career move where they can plan to stay for five years or more. Almost no one in cannabis has worked at the same company for five years. Six to twenty-four months is the current average length of tenure for someone in a leadership role at a growing cannabis company. It's common for industry insiders to talk about 'cannabis dog years', as the pace of change is so fast that one year in cannabis is like five years in more established industries.

Consumer demand for cannabis is on the rise, and companies need more staff to keep up with the pace of growth. But recruiting, advertising job openings, and interviewing all cost money (1). And onboarding brings with it considerably more investment. According to the Society for Human Resource Management (SHRM), the national average cost-per-hire is in excess of $4,000 (5). This is nearly three times the amount spent on training per employee (see Bersin by Deloitte, Deloitte Consulting LLP).
A lack of access to capital is a very critical, ongoing challenge in the cannabis industry, especially for small operators who often have one person doing multiple roles. Because, for the foreseeable future, cannabis continues to be federally illegal, cannabis companies don't have the ability to borrow from national banks. And the banks that are willing to lend, do so at extraordinarily high rates.  
This can create a 'chicken or the egg' situation with companies that are privately funded. We commonly see cannabis companies who want to hire sales executives to accelerate sales, but their investors don't want to invest more money until they see stronger revenue metrics. 
Before hiring, ask yourself: Do you have enough capital to pay another salary and benefits plus hiring and onboarding costs? And then there's the risk if the new hire doesn't work out. Are you prepared to potentially lose more capital if there's churn in the role? (Building a strong cannabis employee retention strategy and partnering with cannabis recruiters can help reduce churn and risk.) Frontline worker churn is about two times higher than a traditional industry and 60% of people that join the industry leave within the first three months.
If the answer is that you have limited (or not enough) capital, consider if the role could be handled by a 1099 employee, or if the responsibilities could be wrapped into someone else's job. For example, can your marketing director also do some sales, initially? Or can you find a marketing consultant who can contract with you until the next round of fundraising is completed?