By contributors Julia Swensen and Pat Hartman
Cultivation is the biggest candidate-driven market in all of cannabis talent search. Since this sector of the industry is rapidly growing, we wanted to provide this cannabis cultivation salary guide. The industry continues to be experiencing a shortage of experienced cultivators for the amount of demand for them, at least for the foreseeable future. 
This means that when companies want someone with demonstrated experience growing cannabis at scale in a regulated market, there's a limited number of people to choose from. And because of that, we've seen compensation for cultivation roles increase dramatically over the last 12-18 months. FlowerHire's CEO David Belsky says, "There's been anywhere from 20-50% increase based on where salaries were pre-pandemic."
The good thing is that people are being trained and getting experience every day because of the increasing amount of cannabis that's being grown across North America. 
Why cannabis cultivation salaries are on the rise
The answer is quite simple. Cannabis became essential. Major states became recreational markets. More states started medical programs. And many existing markets started scaling rapidly.  As more states create legal recreational and medical markets, the foundation of those markets is cannabis cultivation. And with a lack of interstate commerce, cannabis cultivation in every market is essential.  There is no industry without happy plants to offer patients and consumers. 
According to BusinessWire, the global cannabis market has been estimated to value USD 25,650.4 million in 2021, and is projected to reach USD 176,005.5 million by 2030 at a CAGR of 23.9%, 2021-2030.

The price of wholesale cannabis has been strikingly high in many of the medical and recreational states. And companies are raising a lot of money to build out new facilities so they can grow their own and control the supply chain. More new facilities come online every single month, which is driving up the demand for experienced cultivators.
How to retain cannabis cultivation talent
Since experienced cultivators are so in demand, it can be attractive for them to switch to a company that's offering a higher salary. 
To improve the retention of experienced cultivators and internal mobility, employers are leveraging creating ways to incentivize their cultivators.
To incentivize cultivation leaders to retain talent for the long term:
Pay a competitive base salary

Tie cultivation leadership with facility performance when measuring earnings.

Consider offering equity to VP level and higher cultivation team members – and perhaps the director of cultivation, depending on the size of the company.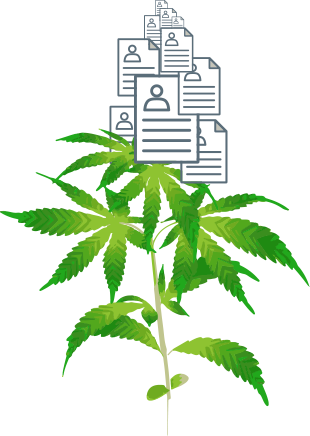 Cannabis Cultivation Salary Guide: Ways to structure bonuses and incentives for experienced cannabis cultivators
Offering equity
Cultivators, typically director/VP level or higher, are often being offered either stock options or restricted stock units (RSU) as an incentive to stay with the company. Whatever the specific approach, equity motivates cultivators to feel engaged as part of the company's story. Cultivators are highly compensated in both public and private companies – and often have specific equity programs to demonstrate to them that they are regarded as a respected core part of the company.
Provide corporate housing
Cultivation facilities are generally far from population centers, requiring someone to consider an unsustainable commute. Many cannabis companies will pay for housing and/or relocation costs in order to bring them onto their team and incentivize them to move.
Incentivize productivity
Many cannabis companies structure bonuses based on productivity metrics. The metrics a company uses vary based on the company goals. A few specific examples:
Grams per square foot

Grams per light

Pounds per room

Percentage of THC in harvests
Reward expanded responsibilities
Bonuses and raises are often offered when new grow rooms come online. To incentivize the cultivator, a bonus may be offered once the room is online and the plants are in the ground. Given the increase in daily responsibilities, this may also be rewarded with a salary raise.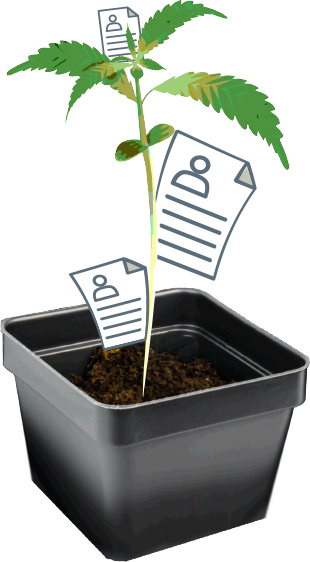 Cannabis Cultivation Compensation Guide: How much should you pay your cannabis cultivation team?
And then there's the ultimate incentivizing factor: money. Structure compensation packages to include long-term incentives beyond base salary, so that cultivation employees remain focused on reaching goals and improving yields. At this point in time, schooling doesn't mean you get paid more… It's more about the individual's experience.
Below are the three most common cultivation positions at three different levels.
---
Compensating a cultivation manager
Related titles for cultivation manager
Assistant head grower | Grow manager | Head grower
Base salary

$80,000-$125,000
What is a cannabis cultivation manager?
The cultivation manager assists the director of cultivation – they're the right-hand person. They are focused on the plants and implement the playbook that's been created by the director of cultivation. The cultivation manager is most often responsible to ensure quality, and that timely harvest schedules are met. They can help troubleshoot, but it's the director of cultivation who makes the final decisions.
The cultivation manager:
Makes sure the team follows the standard operating procedures (SOPs)

Implements nutrient regiments

Creates production and labor schedules

Manages the day-to-day operations in the facility. 
---
Compensating a director of cultivation
Related titles for a director of cultivation
Head of cultivation | Senior manager of cultivation
Base Salary

$120,000-$180,000 
What is a director of cultivation?
The director of cultivation drives an entire cultivation facility to meet it's KPIs, which are typically determined by the head of cultivation and executives, founders, and board members. The director of cultivation then drives the internal SOPs and team processes to hit the production goals. They create and oversee the playbook by which the facility operates – the playbook that facilitates the team in hitting production targets. 
The director of cultivation:
Creates the SOPs, processes, and systems

Performs human resources tasks

Performs administrative tasks

Manages people and staffing levels

Is knowledgeable on plants (genetics, IPM regimen, nutrients, etc)

Can effectively select the vendors (soil, light, etc.) used in a facility

Can manage the design and layout of an expansion.
They typically report to the corporate side of the business, or directly to the owners of the operation. 
In a small, private company, the director of cultivation is often considered an executive and reports directly to the owners. 

In mid-sized companies, they may report to the chief operating officer (COO).

In a large, more corporate cannabis company, they're typically reporting to a VP Operations, or a VP Cultivation / Chief Cultivation Officer.
---
Compensating a chief cultivator
Related titles for a chief cultivator 
Regional director | Vice president of cultivation
SVP cultivation | Chief cultivation officer
Base salary

$200,000-$300,000 
What is a cannabis chief cultivator?
A chief cultivator is a person who sets the overall strategy for cultivation across: 
One large cultivation facility (generally exceeding

100,000

square feet)

A family or network of cultivation facilities equaling about at least 100,000 square feet
With a family or network of cultivation facilities, each one – depending on the size of the company and facilities – has its own director of cultivation. The network of facilities often crosses state lines.
A cannabis chief cultivator:
Sets the overall strategy and KPIs across facilities

Assesses new and potential growing technologies and automation options

Participates in research and development (R&D)

Provides recommendations and feedback on choosing genetics

Strategically collaborates on all expansion projects
---
Factors that affect cannabis cultivation salary
Square footage of the facility

Defining, setting, and hitting goals

Experience in increasing yields

Number of plants being cultivated

Experience standardizing SOPs across multiple facilities 

Employee headcount being overseen

Experience building out facilities from scratch

Experience with different grow mediums 

Experience in grow lighting best practices and innovations

The flowering canopy under LED lights

The extent of related horticulture background

Automation experience with nutrient programs

Understandings of more technical crop steering to drive the growth of flowers in the plant

Experience with tissue culture propagation 
Other cultivation roles
Post Harvest Processing Manager 

Director of Genetics and Nursery Operations

Technical Cultivation Expert

IPM manger

Fertigation manager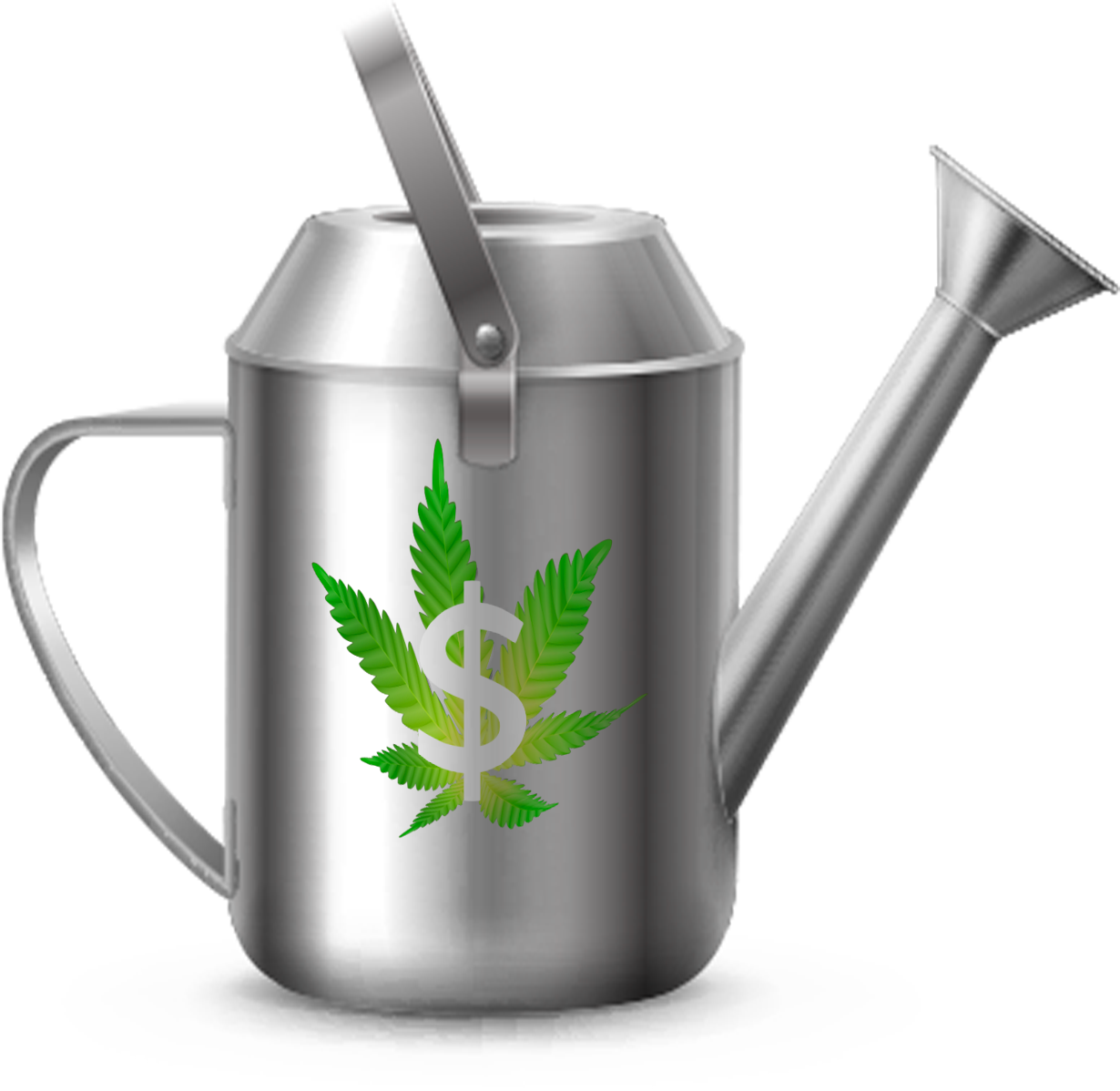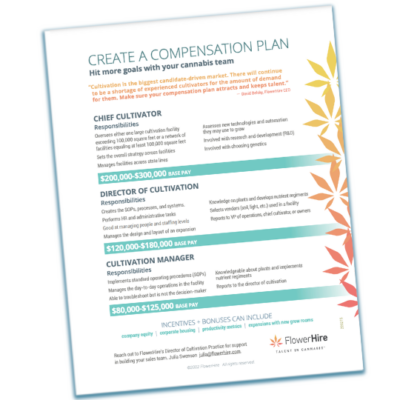 Now that you've read the Cannabis Cultivation Salary Guide, Check out these articles too: