As the cannabis industry continues to develop, expand, and innovate, manufacturing has become more and more important. On their platform in California, Eaze stated that edibles and vapes were more popular than flower among all generations in 2021. This means that the competition for who can create the best non-flower cannabis products is rising. Learn how to stay competitive in this cannabis manufacturing compensation Guide.
Cannabis companies need manufacturing employees who can create and produce products efficiently and with speed. And since there are many different departments that play a role in manufacturing cannabis products, the bigger the production facility requires leaders who have experience overseeing many different types of departments.
Some manufacturing roles are the hardest jobs in cannabis to do successfully, making it critical to competitively compensate and incentivize these employees.
Cannabis extraction manager
Related titles:
Lab manager
Manufacturing Manager
Solventless Extraction Manager
Concentrates Supervisor
Base salary for extraction managers:
 $80,000 to $100,000 is the standard salary range. We've seen salaries within $70,000 to $120,000
Factors that increase salary:
Level of management responsibility

Volume of products produced

Numbers of departments being overseen (edibles kitchen, processing, and packaging)

Choosing and installing new equipment

Ability to lead multiple types of extraction 

Amount of different types of products produced
Download now.
Thank us later.
Get your FREE Create a Compensation Plan to build a highly-skilled cannabis manufacturing & production team.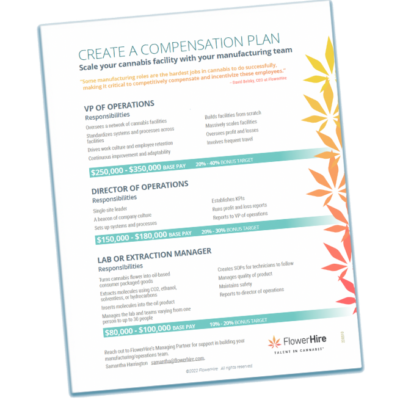 Bonus structure for extraction manager:
10%-20%
This position rarely has equity. However, if the role ends up being a director role with multiple departments underneath, then the role will likely have some sort of equity.
What is a cannabis extraction manager?
An extraction manager is a person responsible for turning raw cannabis flower, trim, and shake into oil-based consumer packaged goods. Some types of oils are live resin, concentrates, and distillate which are used in products like vapes, edibles, and tinctures. The ability to take cannabis flower and make products for the benefit of consumers is an artist's skill set.
People who work in these roles often have an educational background in chemistry. Some people don't have formalized education – they're self-taught or learned from mentors that have been creating cannabis products. 
Extraction managers extract and isolate molecules in the cannabis plant including both major and minor cannabinoids (ex: THC, CBD, CBN, THCv, CBG) and terpenes. These molecules are then inserted into the oil product. Extraction managers work with equipment to extract. Varying extraction methods are used depending on the facility – CO2, ethanol, solventless, hydrocarbons (including butane and propane). 
Sometimes a cannabis production facility is a stand-alone lab, but often it's in the same structure as a greenhouse grow. The size of a facility varies. It can be 1,000 square feet and up to 20,000 square feet dedicated to extraction. Sometimes the team is one person, and sometimes they're managing a team of up to 30 people, both hourly and salaried employees.
Extraction managers also create SOPs so that technicians can follow systems, manage the quality of products, and maintain safety.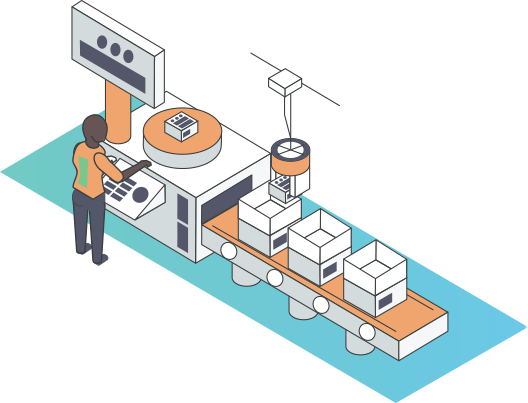 Cannabis director of operations
Related titles:
Site General Manager or GM
Director Manufacturing
Manufacturing Manager
Director of Production
Base salary of a director of operations:
$150,000 to $180,000 is the average. But it could be anywhere between $100,000 to $275,000. Generally, the higher the production volume and/or the more employees in a facility, the more these Director of Operations jobs pay. 
Bonus structure for director of operations:
Bonuses are between 20%-30% and may include equity. The bonus percentage is often dependent on long-term incentives, short-term incentives, and performance drivers.
What is a director of operations in cannabis?
This is a position that oversees a single production facility and has multiple departments reporting to them. Some of these departments may include:
Indoor cultivation

Greenhouse cultivation

Plant nursery

Tissue culture lab

Manufacturing

Commercial kitchen

Processing

Extraction lab

Post-harvest processing

Packaging
There may also be other managers reporting to the director of operations, including:
Quality manager

Compliance manager

Sanitation manager

Facilities manager

Security

On-site human resources
There's a lot of variability in directors of operations roles from facility to facility.   This is a role that requires cultural leadership as well as business leadership.  This person needs to be a beacon for defining what the workplace culture is and retaining and building a quality light industrial workforce. They also need to be able to set up systems and processes, and key performance indicators (KPIs) for how the facility is run. They need to be able to report to management about the performance of the facility and community, and whether the facility is hitting numerical goals. They often run profit and loss (P&L) statements. Often these single-site leaders are responsible for the revenues for the facility they run.
We see people both with and without cannabis experience come into these roles. If a candidate has cannabis experience, sometimes they worked in a regulated production or manufacturing environment outside of cannabis prior to joining the industry. A candidate without cannabis experience often comes from food, manufacturing, supplements, CPG, cosmetics, environmental health and safety, and agricultural processing. 
Many facilities are in very rural areas far from large labor pools. There needs to be a willingness to be in a rural location often for these positions. The ability to develop and manage an hourly workforce is essential.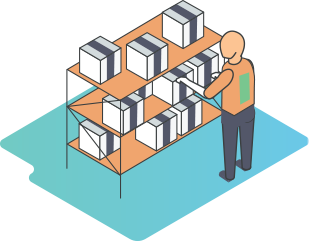 VP of operations in cannabis 
Related titles:
Chief operating officer
VP of manufacturing
Regional operations director
VP of production
Base salary for VP of operations:
Average is $225,000 to $350,000, but we've seen salaries within $200,000 to $375,000
Bonus structure of VP of operations:
20% to 40%, but an average of 30%. Sometimes there's a mixture of both cash and stock.
It's common to see bonus targets and long-term incentives
What is a VP of operations in cannabis?
VP of operations is one of the hardest jobs in cannabis to do successfully. This person oversees multiple cannabis facilities in one state or across multiple states. The directors of operations at each site report to them. Often they have complete oversight of profit and loss, work to standardize systems and processes across a network of facilities, and need to drive culture and retention within these facilities.
The VP of operations role involves a lot of travel, a vision, and an understanding of continuous improvement, with the ability to constantly firefight and adapt. This role often reports directly to the CEO or C-suite. 
Often there's a cross-functional relationship with a peer who's specifically responsible for cultivation standards – this is the most important relationship the VP of operations has. Depending on the company and the facility, this peer may be specialized in extraction, but typically it's a cultivation peer.   This entire industry begins with an agricultural product and a VP of Operations cannot succeed without strong cultivation expertise alongside them.
A VP of operations with cannabis experience is highly sought after and preferred. However, people without cannabis experience are also successful. If someone does not have cannabis experience, they've typically had experience opening new facilities from scratch and massively scaling production (ex: $10 mil in value to $100 mil in value). Someone without cannabis experience has had experience running a network of manufacturing facilities. They often come from food, manufacturing, supplements, CPG, cosmetics, environmental health and safety, or agricultural processing. 
Was this Cannabis Manufacturing Salary Guide helpful? Here are a few more salary guides:
Cannabis Cultivation Salary Guide
Other articles:
When do Cannabis Companies Need to Hire HR?
Benefits of Partnering with a Cannabis Recruiting Agency