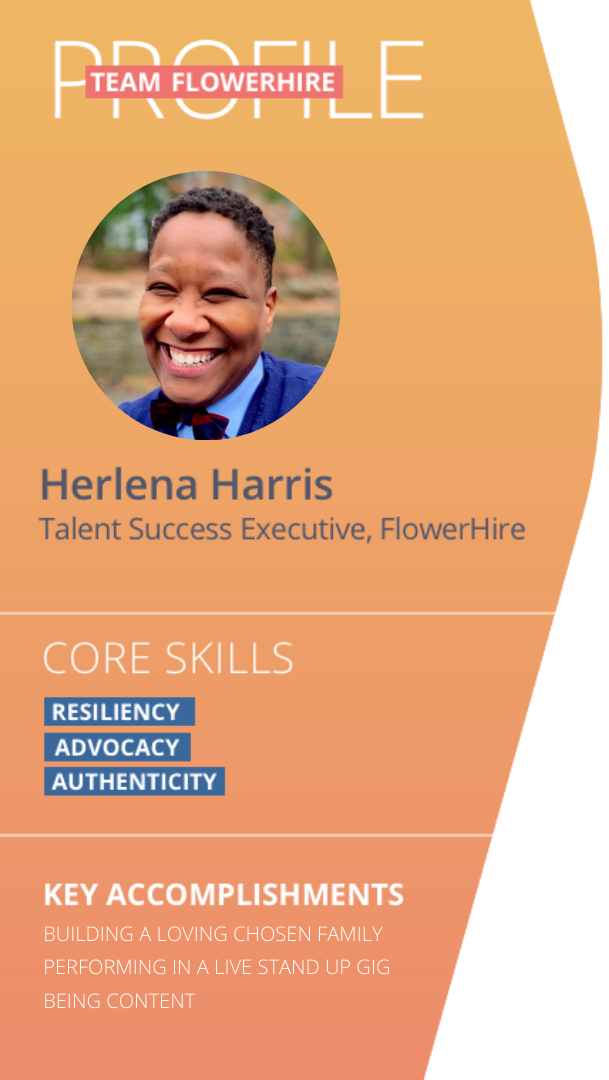 How does an Ivy League graduate, raised in Bahrain and later Florida, find herself and her calling in Massachusetts' legal cannabis industry?
Read this riveting essay by FlowerHire's own Herlena Harris on her journey and why she is advocating for you.
Everyone has a story, lessons learned from their journey as they navigate the twists and turns of life. Sharing them – as winding as their paths may be – gives us the opportunity to cultivate a space where empathy and understanding can grow. 
In the cannabis industry – a space where everyone strives to be "innovative" and "inclusive" – it's essential to inspire people to see themselves succeeding. Herlena's story gives us hope. Hope that even when you find yourself taking longer to chart your path to your "dream job" or ideal career, every choice you make is an opportunity to discover what works and what doesn't.
The Winding Path to Cannabis
by Herlena Harris
Share my story? I guess… 
A few weeks ago, my work colleagues and I were asked to write down our audacious goals for 2022. 
Mine was to become the go-to resource in my state for people trying to make a career change into the cannabis industry. My focus would be on marginalized groups, especially both younger and older job seekers. 
But before I could start focusing on my big audacious goal, David Belsky, my boss and the CEO of FlowerHire, asked if I would tell my story.
Now, writing my story was definitely not how I had planned to start my audacious goal of being the go-to resource in my state… My first thoughts were, "Nah, I'm good." 
But David, myself, and the entire FlowerHire team, recognize the importance of cannabis job seekers seeing that there are so many different winding paths that lead to a career in cannabis.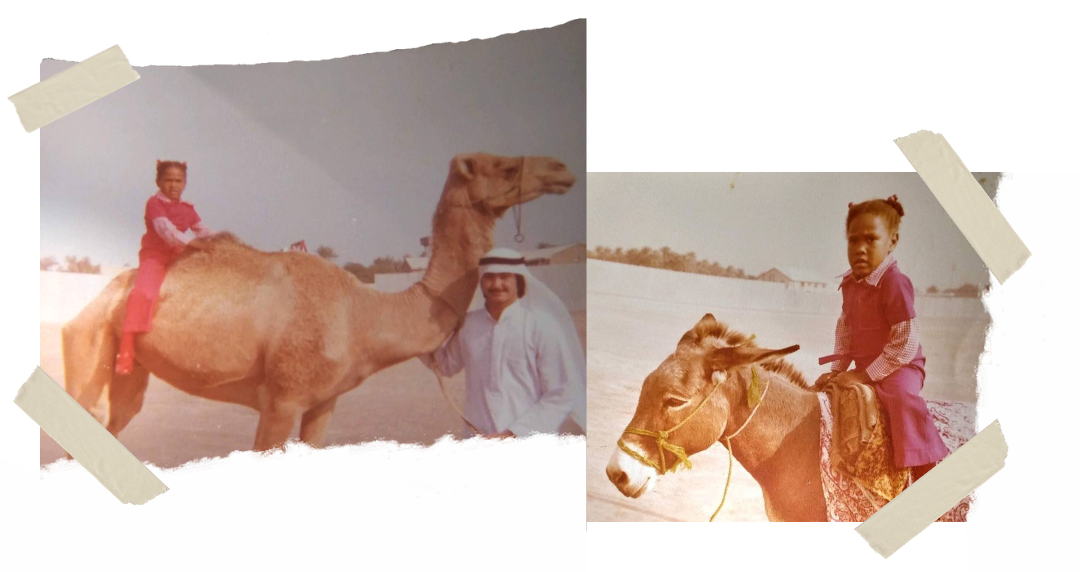 Living diversity in Manama, Bahrain.
When I was really little, my family moved to Manama, Bahrain, because my dad was stationed there in the military. We were there for almost five years. There was no base housing in Bahrain, so I grew up with a diverse group of friends: a mix of local Bahrani kids, other military brats, and a few children of diplomats. I grew up in the working-class and "cosmopolitan" neighborhood of Gudaibiya. Camels, sheiks, Mercedes—the stereotypical 80s movies backdrop for the Middle East—that was my childhood. 
Although I was young, my parents made sure I understood that we were guests in Bahrain and that we had this fantastic, once-in-a-lifetime opportunity to learn a new culture. 
Learning a new culture taught me to be an active listener – a skill that has stuck with me through today. Being a recruiter and an advocate for candidates requires listening, so I can pick up on nuances that will help me find the best-fit job for them.
Living racism in Florida.
When I was six, my father got stationed in Key West, Florida. During this time in his career, my father served as a Navy recruiter. (Which I always find funny, because look at me now.) Growing up in Florida prepares you for anything. 
For example, it was in Florida that I learned that I couldn't play with Timmy because Timmy's dad said he couldn't play with Black people. But due to my natural charms, Timmy decided for himself that since my palms were white that a friendship was still possible. Welcome to America, kid!
After Key West, my family got stationed in Panama City Beach, FL. Panama City Beach has some of the world's most beautiful beaches. Just ask the people of Panama City, we'll tell you. But if you're one of those people who doesn't consider Florida "The South", then you've definitely never been to the Panhandle… 
I don't want to go too deep into this, but my parents raised a highly intelligent, inquisitive Black child in the deep South in the '80s. Both my parents grew up working poor, and they made it clear that their goals for me definitely did not include being working class in the South. 
But given all that, I love the people I grew up with. We did it together, Black and white. We were trying to figure out our teenage years, growing up in a very, very changing time. Those were the days of rednecks listening to rap and brothers listening to Depeche Mode. Like I said, Florida prepares you for a lot…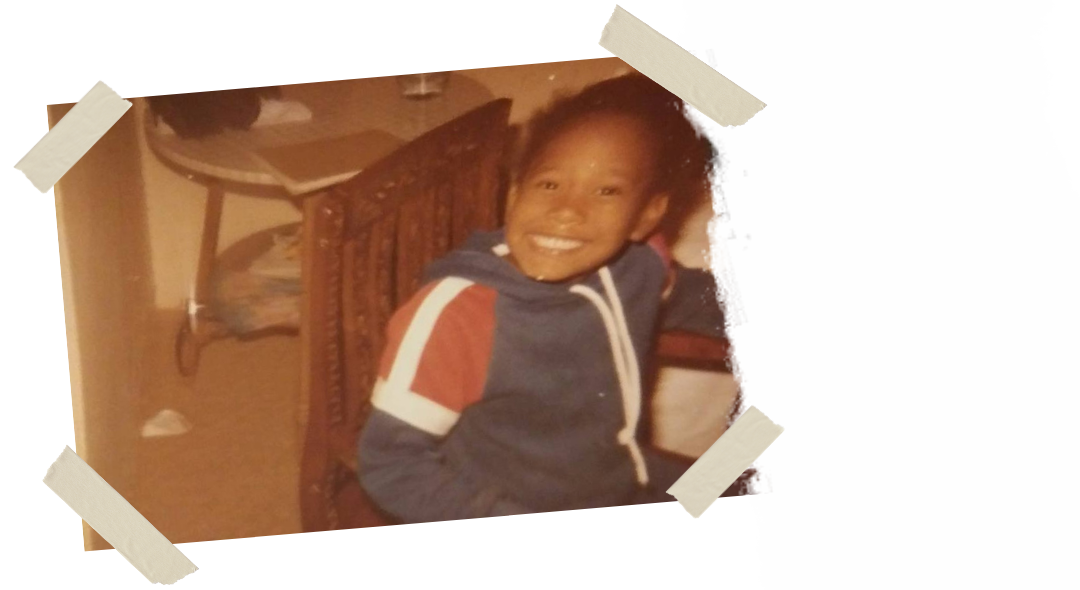 Living classism in Hanover, New Hampshire.
At 18, I moved to Hanover, New Hampshire to attend Dartmouth College. I was on that path my parents wanted me to be on—moving up and out. But to use the phrase "culture shock" right now would be an understatement. 
First, I didn't know it could get that cold. Before I moved to New Hampshire, my mom and I went and bought some winter items at Sears in the Panama City Mall. Let's just say that little windbreaker they sold in Florida did not stand up to any season in New Hampshire! 
Next, this was the first time I had been exposed to such extreme wealth. Attending Dartmouth and living in New England taught me about classism. My awareness of the nuances of class and race has made me a stronger advocate for folks who experience societal barriers.  
Unfortunately, the way I dealt with the newness and nuances of being away from home in a different environment was to compare and contrast. I decided that I was not good enough. I carried that insecurity into most of my adult life, and most importantly my professional life. It would take me decades to break this habit.
My 20s in Boston, Massachusetts
After college, I moved to Boston and tried to become a successful Ivy League graduate. In my mind, I was failing miserably. I spent my 20s in jobs I thought were not of a high enough standard for all that money my parents spent on college. 
I bounced around feeling lost. I was consistently employed, but the work wasn't fulfilling. And looking back, it wasn't the jobs' fault –  it was more of what I was looking for and expecting for myself. For example, I was working jobs that made sense on a resume, and paid the bills, but had no connection to anything I was about. At that time, I had no idea of the path I wanted to take and it showed in the career choices I made.
(A side note, for anyone in their 20s reading this—if you're stressing, wondering what you're supposed to be doing, I feel you. Your 20s is the craziest time of your life: you're still developing, and now you're put into this world that has already been there before you got there. You're expected to strive and succeed in a world that has always had its faults. But that's a conversation, we can take off-line.)
By the time I was 30, I was convinced that I was a complete failure. I let down my parents who spent all their money to send me to a fancy school. What I didn't give myself credit for was that I had been taking care of myself as a single woman since I graduated college. Even if I wasn't making what some would consider the "best" decisions career-wise, I was moving my life in the direction it was meant to go. 
A low point
In the summer of 2004, I decided I needed a change of scenery. I was either going to move to Seattle or Portland. Finally, I had taken control of my life and my professional destiny. Or so I thought… 
That fall, my father suddenly died. And very shortly after his passing, I found out that I was adopted as a baby. I did not handle either one of these instances well. 
Everything they tell you not to do when you're grieving, I did it. 
Isolate—check.

Drink—check. 

Be sedentary—check. 

Eat unhealthy food—check. 

You name it, I did it.
I spent the next four years living alone in my childhood home in Florida, dealing with my father's death. I didn't work for over two years. I was living off my dad's life insurance and my savings. I had dug the biggest hole for me and my depression to live in. Between 2004 and 2008, I put on about 40 pounds from all the alcohol I was drinking. I was doing everything I could to passively end my life.
One day in early 2007, I decided I had to do something different. "This is not working," I thought to myself, "I keep waking up, so obviously my time is not now." I decided to go to a job fair because I needed money and I needed to get out of the house. I put on the best dress clothes that I could find (and that would still fit). I was not feeling anything positive about myself at this time… but I pushed myself and went. 
It was one of my lowest points ever. But I made sure that I looked the part. I had a couple of decent copies of my résumé, and I was dressed straight clean-press-shine – you know, the whole thing. Thanks to that, I was able to stand out, even during one of the lowest points in my life.
I connected with a start-up company providing voice-over IP (VoIP) for small businesses. They hired me, and I started a two-year stint as their technical writer. It wasn't anything I was particularly interested in, but it was a job. More importantly, it gave me a reason to get out of that house. 
Looking back, that job added much more to my life besides a paycheck. That first step of putting my best foot forward, even while at my lowest, taught me the importance of first impressions —and taking control of the image I put out in the world. 
A Recruiter is Born
After the VoIP start-up crashed and laid off folks, I decided it was time to relocate and start a new chapter of my life. The city I had the most connections in was Boston – I had both friends and people who could vouch for me, professionally. 
On January 1, 2009, I drove from Florida back to Boston. I started temping. It was not what I had expected I would be doing in my mid-30s, but it was a start. A restart – I didn't know its significance then.
Helping people put their best foot forward
In 2011, I took a job as an image consultant at Saint Francis House in downtown Boston. Saint Francis House is the largest day shelter in New England. My position was part of a workforce development program. The program was a 14-week life skills program, with the goal of getting people back on track.  We helped participants figure out what they wanted to do for work as they entered the next phase of their life. All of the participants of the program had experienced homelessness, drug addiction, or incarceration at some point in their life.  Most individuals were just coming out of jail for drug offenses. 
I worked in a studio that I called Studio Shine. It was the place where the students would come to get clothing for their interviews, court hearings, and the graduation ceremony we held at the end of the 14 weeks. Trying on clothes and working on your self-image is emotional work for most people – some students hadn't been on interviews in over 15 years. 
At Saint Francis House, I set out to make my studio the place to be. When it was your time to come see me to get fitted, you wanted to come because: 
The music was going to be pumping

I was gonna keep it real

Y

ou were going to leave feeling better than when you entered my space. 
The most important thing I learned in that job was to always try to meet people where they're at. There can be so much that goes on, internally, when it comes to looking for a job – the weight of it can crush people before they even get started. 
Today, when I'm screening people as a recruiter, I try to recreate that "Studio Shine" environment over the phone.  I want people to feel heard and understood. I want them to hang up the phone feeling: 
A stronger sense of self

More confident in what they have to offer.
During my time at Saint Francis House, I enjoyed working with the younger students. I recognized they still had a chance to design a life that was going to work for them. I left Saint Francis House to work with this clientele more, so I could help them recognize it too.
Continuing to build skills
I decided to leave Saint Francis House for a more high-volume recruiting position. Do you know those people that offer you samples in the grocery store? I recruited those folks. Part-time hourly sales roles. It's high-volume recruiting and not much training for field workers, so there was a high turnover rate. (Most times, you have people who are left to their own devices in a grocery store with snacks!) 
But even then, I was candidate-focused. I could spot the resilience and valuable – and often less noticeable – skills that folks brought to the table. I'm most proud of hiring a candidate who went from handing out samples to helping lead the company as a Regional Sales Lead.
From there I did a one-year recruiting contract in retail banking. Once again, even in a corporate-focused atmosphere like finance, I would find myself giving people tips on how to stand out and present themselves. I continued to build the skills that aligned with my values: 
Listening for what wasn't being said

Meeting people where they were

Helping candidates bridge their present struggles with their future goals. 
Finding my way to cannabis
In 2018, I was looking for my next recruiting job. I answered an Indeed post for an "internal recruiter for a wellness company." (It wasn't that long ago, but it was the early days of cannabis, so companies would initially disguise the fact that they were a cannabis company until the screening process.) When I was hired to recruit for their production roles, retail dispensaries, and corporate roles, I quickly realized that the cannabis industry suited the variety of skill sets and competencies I had been building up for the past years. 
Because it's so new, the cannabis field calls for people to be comfortable in an ever-changing environment – to be able to fly while building the plane. These are phrases that we hear all the time when we speak about working in cannabis. But in my mind, these are phrases that can also be used for life, as we try to navigate our teens, or 20s, 30s, or 40s, and on and on.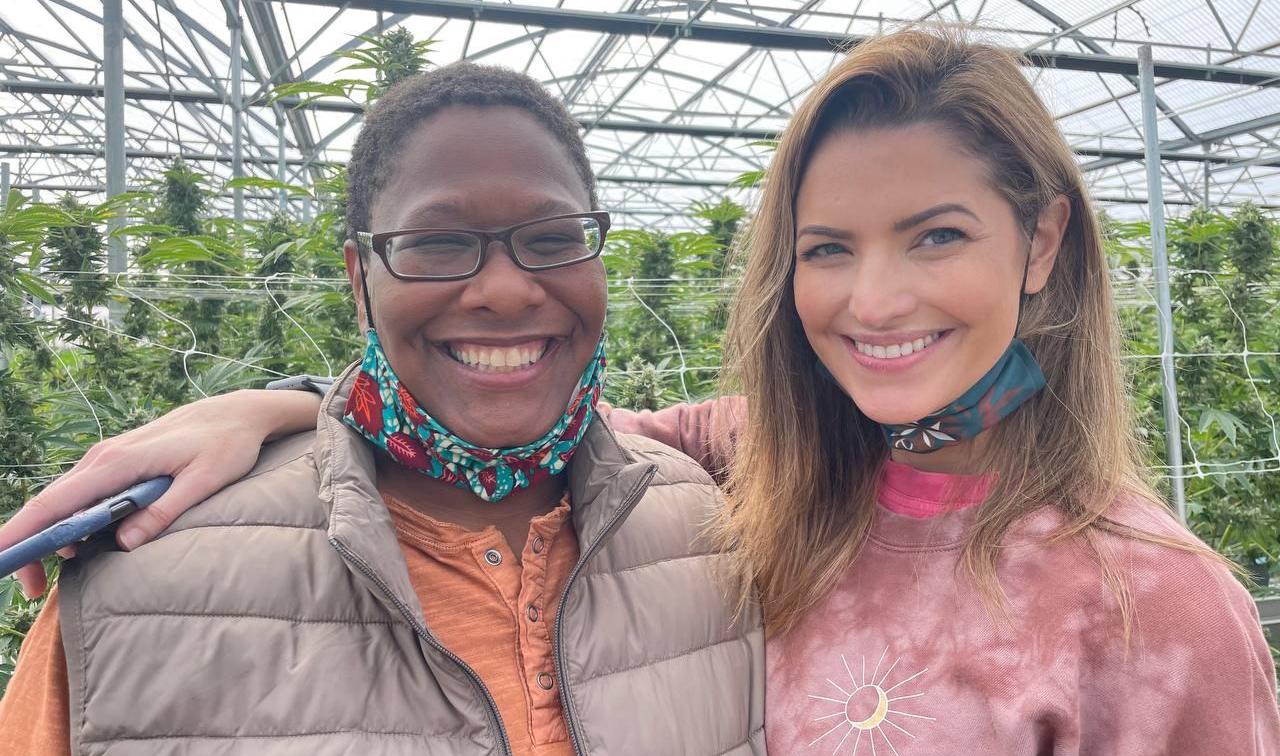 Landing at FlowerHire
When FlowerHire reached out to me in 2021, I was impressed with their commitment to both candidate experience and social equity. 
As I settled in here, I truly felt like everything that was a detriment in other jobs was celebrated here – for example, being candidate-focused, being my full, authentic self, being honest, and focusing on folks with less social equity and social capital.
Because of my own life journey, I can meet those candidates where they're at, identify their talents, and help them bring their strengths forward. I can help prospective candidates understand how all the pieces matter, even when their career path doesn't seem linear or have a clear direction. 
Serving non-traditional candidates
Like I said, my audacious goal is to serve as the go-to resource and hype person for non-traditional candidates interested in the cannabis field. I'm particularly interested in supporting candidates who are trying to build a career path – and design a life – that will work for them inside and outside of the office, like I did.
Now that I've written this, let me get back to it! But first, I'd love to connect with you and help you find a career in cannabis. Connect with me on LinkedIn.