This week in MASS Talent, I had the opportunity to speak with Jennifer "Forest" Steinberg, Dispensary Coordinator at Sanctuary Medicinals. Prior to cannabis, she worked as a Forensic Therapist and never could have imagined being in the cannabis industry. At that time, she didn't know much about the plant or the industry, so when a company made their intentions of bringing a dispensary to Plymouth, New Hampshire clear – Forest began doing her research. What she found were the countless healing and medicinal properties of cannabis – so in her opinion, bringing cannabis to NH was a no brainer – so much so, that she went to the Town Hall meeting and voiced her opinion. Fast forward 4+ years and Forest has been an integral part of Sanctuary Medicinals retail expansion into Massachusetts.
Sanctuary Medicinals is currently operating in the New Hampshire and Massachusetts. They have two Medical Dispensaries in New Hampshire as well as Cultivation.  Sanctuary is vertically integrated in Massachusetts and they operate in both the medicinal and adult-use markets. In MA – they are well known for their wide array of strains, from the OG's and classic Kush's to the new age "exotics" like Alien Rift, Juice Box, and Citrus Samurai. Sanctuary is constantly pushing the envelope when it comes to concentrates as well – leading the way with innovative product types like their Space Dust and Rocks N Sauce. You can find their products Recreationally in Brookline, Gardener or Medicinally in Gardener, Danvers, and Woburn.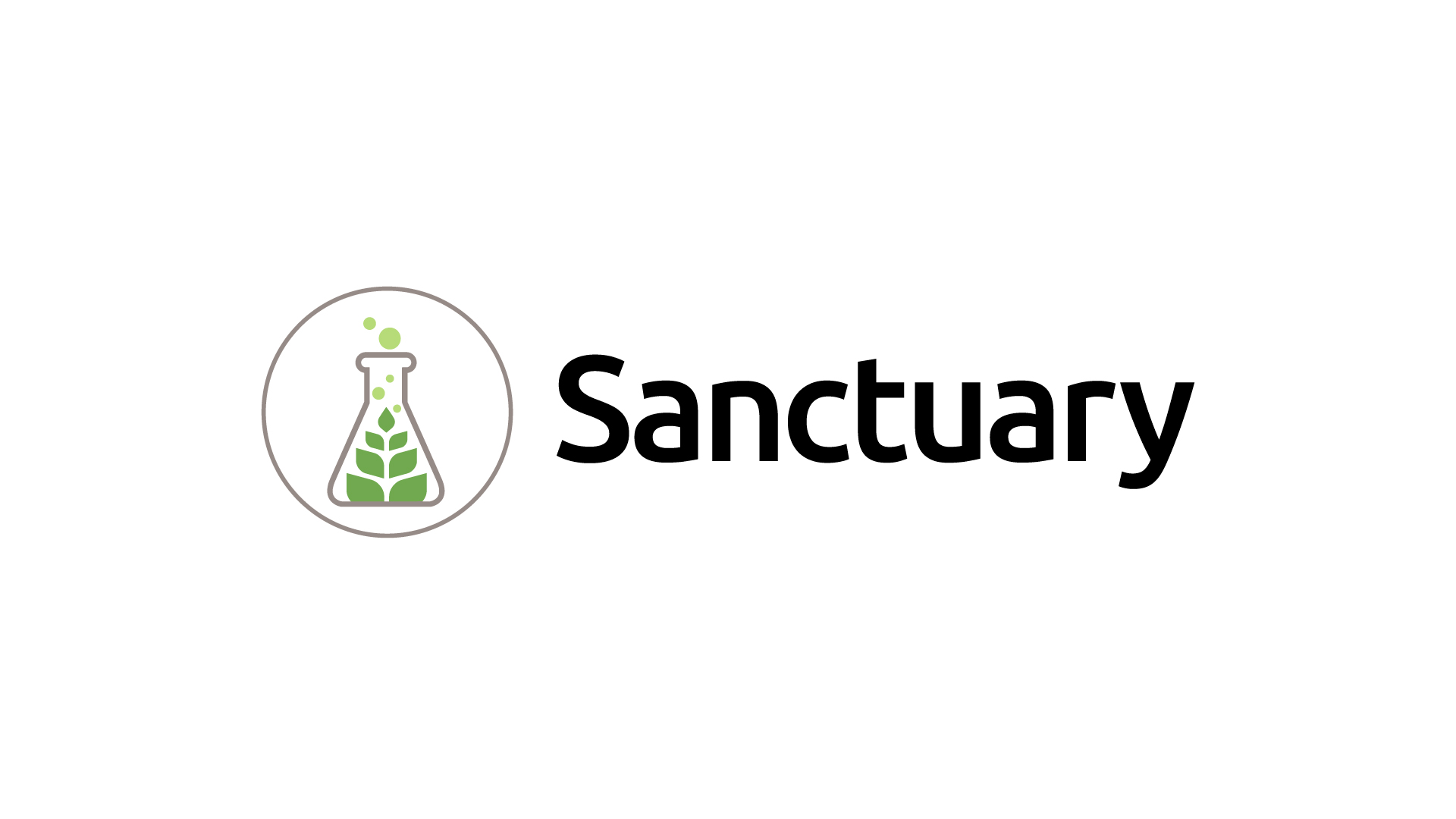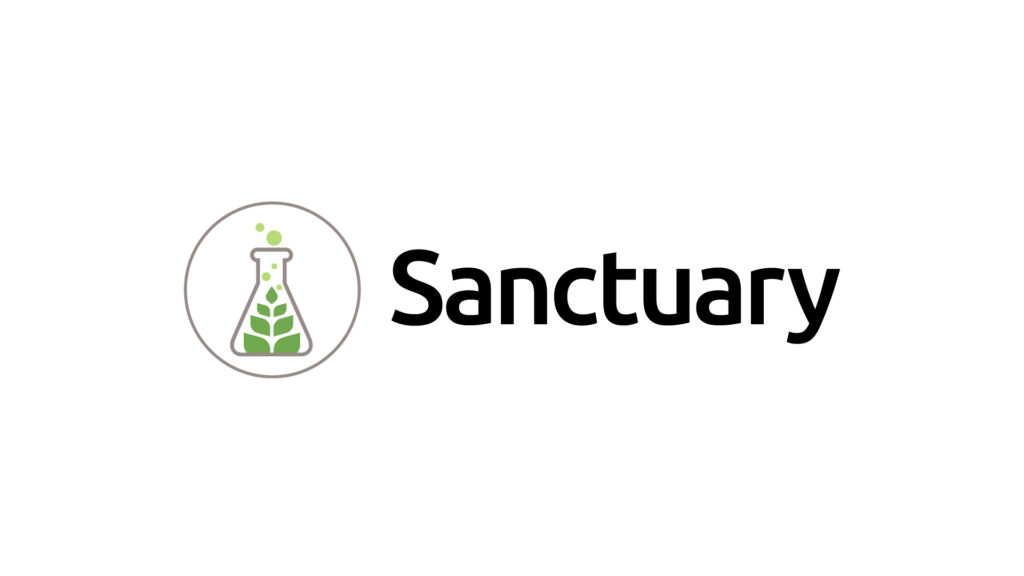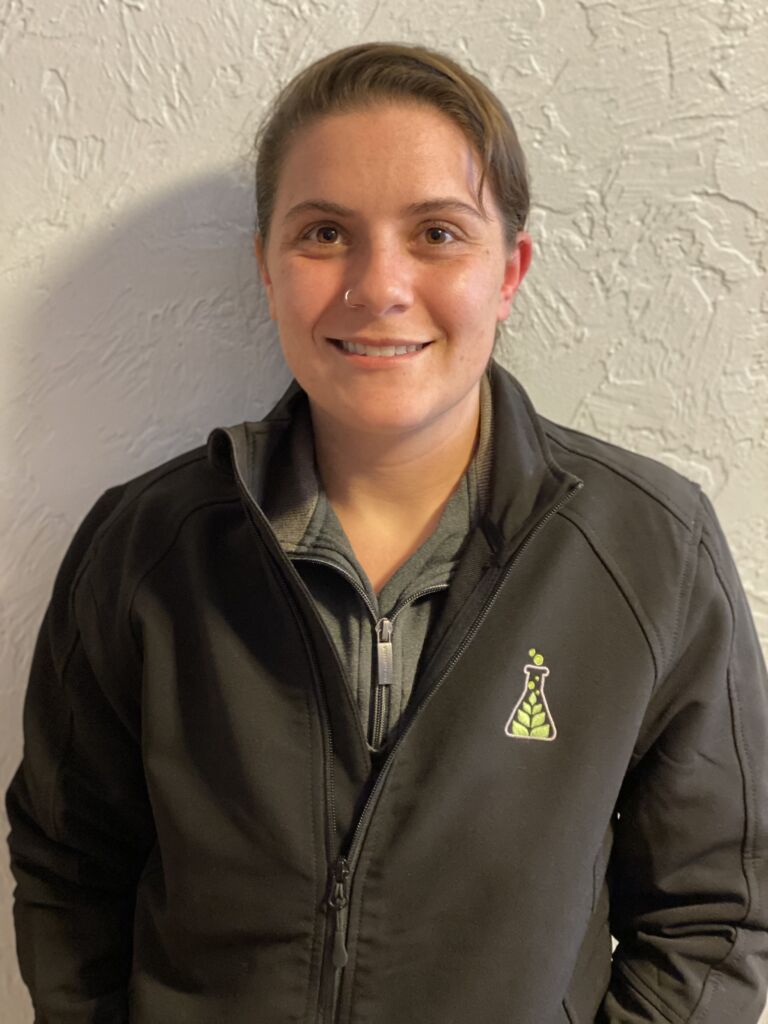 Q: WHAT BROUGHT YOU HERE (THE CANNABIS INDUSTRY) AND WHAT IS KEEPING YOU HERE?
A: I was in graduate school for clinical mental health counseling and I heard there was a dispensary opening in Plymouth, New Hampshire. At the time, I didn't know much about cannabis so I did my research and quickly realized cannabis was bringing more good than bad. I continued to dig. I called around to people I knew in other states that had legal cannabis and just gathered data I could bring up in a town hall meeting. I had no idea who the company was, but I knew now that cannabis was good and that Plymouth would be the perfect place for it. I waited and listened to everyone else speak and when the room was quiet I started talking, using my data to argue in support of the dispensary.  About a week after the town hall meeting, I landed a job at the Plymouth Store. After gaining experience in Plymouth, I was offered the opportunity to open our store in Conway, and then four stores in Massachusetts, which is a much larger operation.
What's keeping me?  I've been lucky enough to use a lot of the therapeutic skill sets – and even my certificate in addiction treatment – which I developed during my experience working as a part-time forensic therapist after grad school.  In the dispensary, I get to educate people on a Sanctuary's products. People really open up to us.  I love that piece, but I also just love Sanctuary.  I always say we have the mom and pop vibe – we gear our structure, pricing, and products to the customer. So not only do I love Sanctuary, but I love what Sanctuary stands for: quality cannabis, education, patient-focused care, and compassion. 
---
Q: WHAT PRECONCEIVED NOTIONS DID YOU HAVE ABOUT THE CANNABIS INDUSTRY AND HOW HAVE THEY CHANGED SINCE YOU JOINED?
A: Honestly, because New Hampshire didn't have a medical program yet, all I could really look at was Colorado and other states that were medically and recreationally legal. There seemed to be a dispensary on every corner. I thought most of the medical patients you would see were consuming to "get stoned." Upon entering and working in the medical program, I quickly learned that I was way off.  There are truly there because of physical and mental health reasons. I also thought we would have a bunch of young people in their early to mid-20s as our primary customers, but it was the opposite, the majority were over 40.  Lastly, I didn't think there would be as many veterans who come in as consumers. That was surprising to me  – how much the industry is geared towards veterans and folks who are older. 
Q: WHAT TIPS OR PIECES OF ADVICE DO YOU HAVE FOR FOLKS LOOKING TO GET INTO THE CANNABIS INDUSTRY?
A: Don't stop. You're going to get a ton of no's. You may not get a call back after submitting a resume; you may get told you are not right for the role, and it may happen time and time again.  Don't let that stop you from getting into this industry. Keep pushing. Network to the best of your ability. Obviously, with COVID it's hard to do at the moment, but when these things start up again go to NECANN, go to the Harvest Cup. In the meantime, you can even reach out to people in other states and talk to people in the industry. You don't have to be from Massachusetts to be in the Massachusetts industry and it helps to know as much about this industry as possible, so learn about as many states and markets as you can!
A lot of people think they have to work a role at their level, rather than just saying "I have to get into this industry, at any cost."  Don't think that a bachelor's or master's degree makes you overqualified for a role; it's hard to be overqualified in such a new and evolving industry.   So apply to everything you're interested in and sure, sometimes you start from the bottom and work your way up, but if you put in the effort you're going to make it.  I started as a sales associate and continued to grow to become the dispensary manager.  I'm now the dispensary coordinator for four dispensaries in MA and I'm branching out to other markets as well. Anyone can do it. It's all about how much effort you're going to put in and how much drive you have.
---
Q: WHERE DO YOU SEE THE INDUSTRY HEADING IN MA IN THE NEXT 3-5 YEARS?
A: I would say the better question is, where won't we be?  To be honest, I am pretty surprised at how quickly Massachusetts is evolving. I know a lot of folks will say it is moving slow. But when you look at other states, MA is moving much quicker. Delivery is happening and other regulations in MA are expanding.
I believe there will be changes to the medical program that make it a bit easier to learn about, register for and gain access to. For the adult-use market, I think we will see an increase in the amount of concentrates and edibles patients can buy per day. Some patients can't even purchase the amount they need to feel the effects if they purchase through the adult-use program and the way that it is currently set up.
One thing I definitely hope to see in the future is some more leniency around hiring candidates who were previously convicted of felonies because of cannabis criminalization. I hope the Cannabis Control Commission broadens the rules and we can give these people a second chance. There's a lot of great work happening on this very issue by nonprofits like the Last Prisoner Project.
---
Q: WHAT WORK EXPERIENCES OR SITUATIONS BEFORE CANNABIS PREPARED YOU TO WORK IN THIS INDUSTRY?
A: After college I spent a few years doing forensic counseling, which means I was working with people who have been on probation, parole, have been to prison, or jail or have some sort of criminal background. Some days it was difficult to connect with people and I had to get creative in how I connected with them. Given the communication skills I developed during my counseling work, I was better prepared to communicate with them and educate them about our products. Finding the right products is important.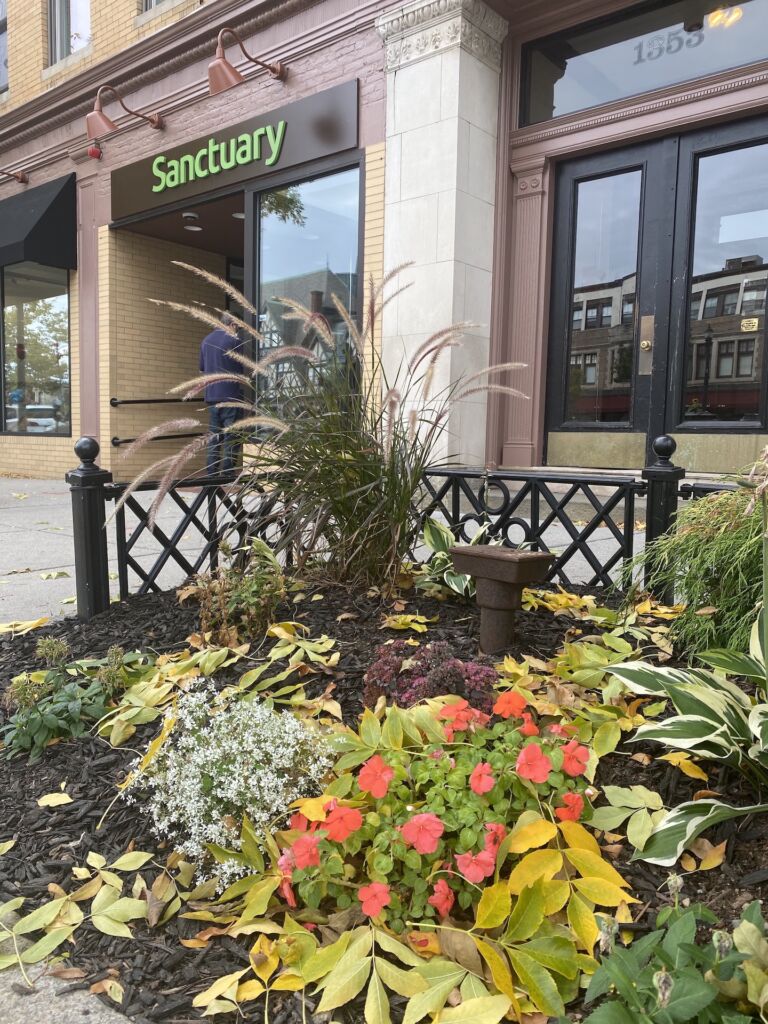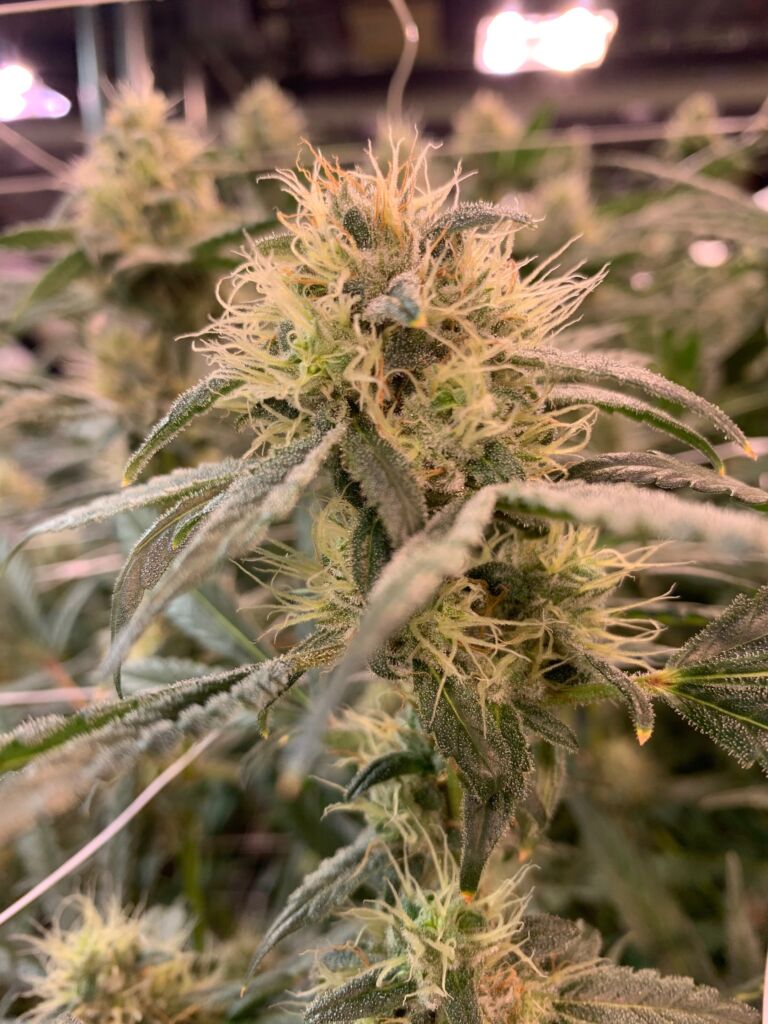 Q: WHAT ARE SOME OF THE LARGEST CHALLENGES OR OBSTACLES IN THE MASSACHUSETTS CANNABIS INDUSTRY?
A: The program is very new so a lot of people will say the prices in Massachusetts are higher than states like CO, WA, OR, etc. so we have to explain to them the differences in the programs.  We do this by helping them understand that until cannabis is federally legal every state is going to be very different when it comes to pricing based on what it costs to make it in that state. It's similar to gas prices; they will be drastically different from state to state. It's important to explain these things to customers so that they know and understand the program, but also so that we can give them a voice and communicate their questions and concerns to the Cannabis Control Commission.