For our first PA Talent feature, I'm delighted to introduce you to Kristy Zera, the PA Director of Retail Operations for Jushi Holdings, a national, multi-state cannabis company developing and operating high-end retail locations, premium brands and state-of-the-art cultivation, processing and manufacturing facilities in PA, OH, CA , and VA.  The company was recently named one of the Best Cannabis Companies to Work For in 2021 by Cannabis Dispensary Magazine. 
The BEYOND/HELLO retail dispensaries are notably beautiful, sophisticated and modern. There are 10 locations in PA — 2 in Scranton where they have their grow and processing facility, 3 in Philadelphia (the urban center with the largest population in the state), and individual locations in Johnstown, Bristol, Bethlehem, Reading and West Chester. There is a new location opening in Pittsburgh, and 8 more are in the works. 
Kristy previously had a highly successful career in retail leadership for fashion brands like Land's End, Armani Exchange, Lord and Taylor, and Ann Taylor Loft. When the time came for a new challenge, she  decided to marry her personal and professional passions with a move into cannabis. Here's her inspiring leadership story.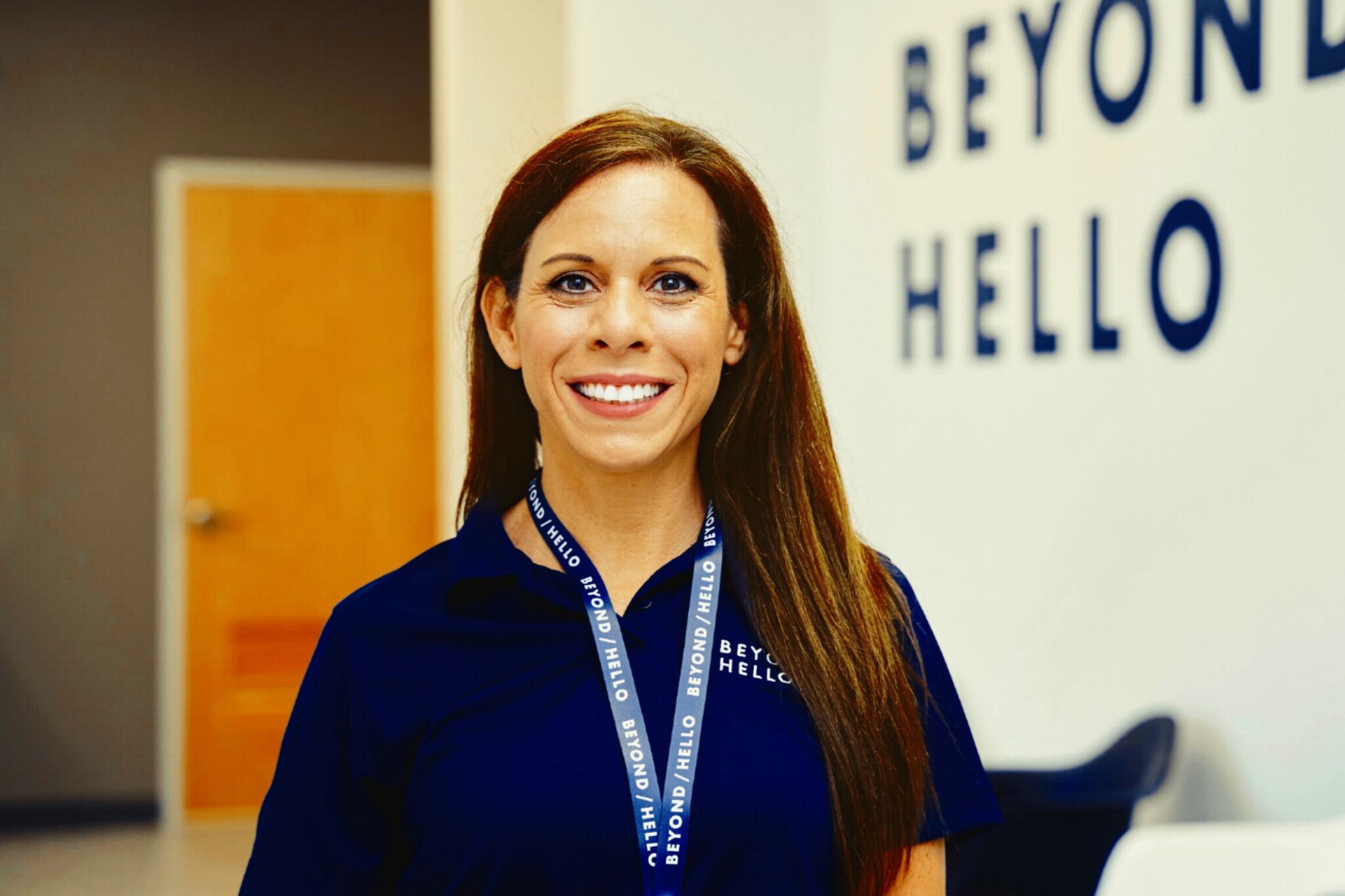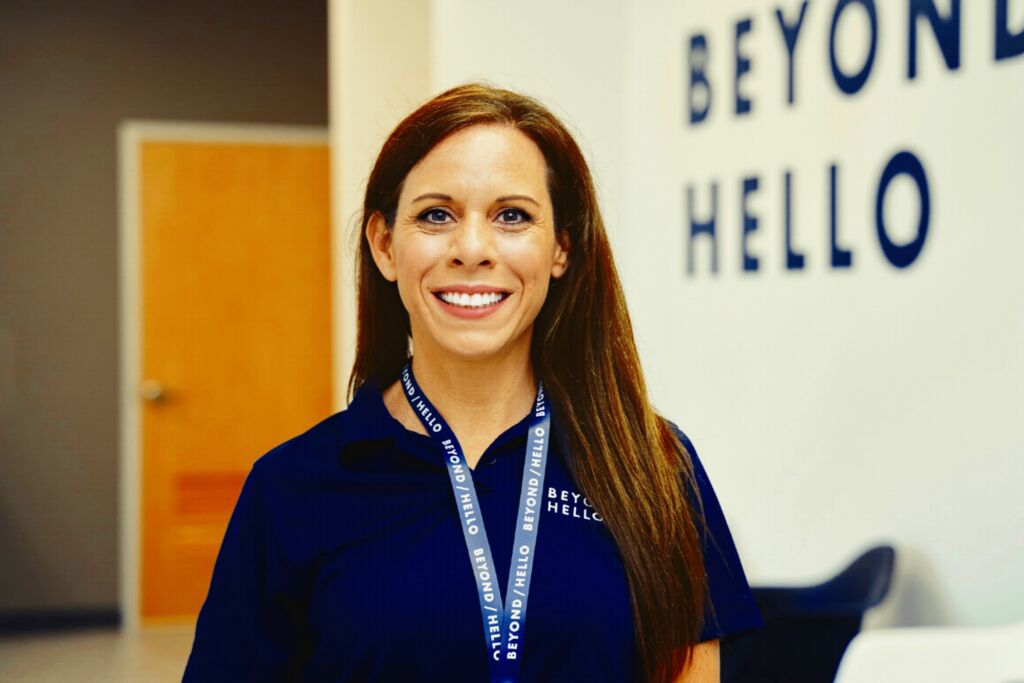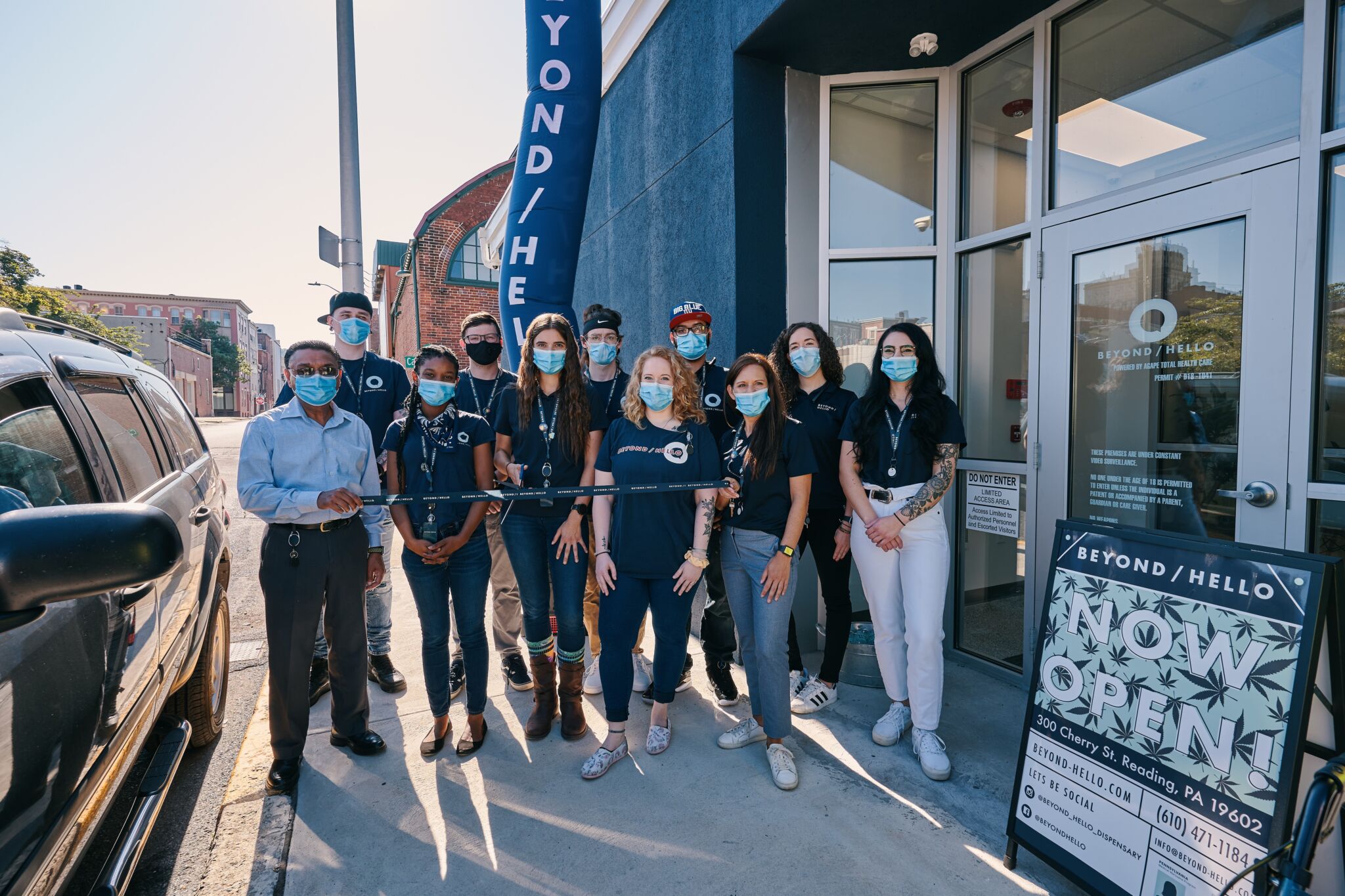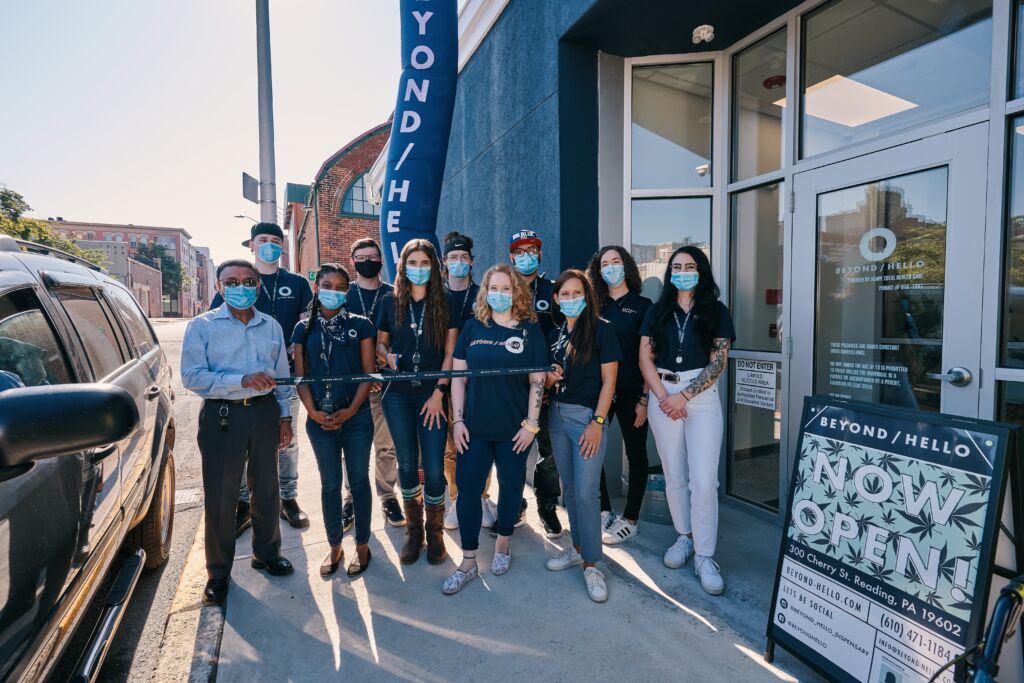 Q: WHAT BROUGHT YOU HERE (THE CANNABIS INDUSTRY) AND WHAT IS KEEPING YOU HERE?
After over 20 years in the fashion industry, I was eager to make a change and pivot my career into a new thriving industry.  My passion has always been developing people and growing businesses that are rooted in delivering a positive customer experience at all levels. 
When medical marijuana legalized in New Jersey and Pennsylvania, I started to pay attention to the rapid growth of this business. I have always had a genuine sense of curiosity and appreciation for the cannabis plant and how it has improved people's quality of life.  I also noticed others with similar career paths as mine making the leap into cannabis so I started to reach out on LinkedIn and ask anyone that would speak to me about their transition. I decided to immerse myself in learning about the industry by attending some conferences and took some educational courses through Green Flower.
I then jumped into my search for the right fit and company.  When I interviewed with the team at Jushi I knew I had found my home. It's composed of an incredible group of talented and smart individuals from diverse backgrounds, that work super hard to make an impact.  We collaborate on so many levels and through all job functions; from retail, human resources, cultivation, operations, real estate, creative, security, compliance and legal.  We're driven by our expertise but all come together to make a difference.  Through our partnerships with each other and other start-up businesses that support our growth, we are always pushing our thought process, strategies, and ways to produce solutions and results.  Every role plays a critical part in building this business from seed to sale.
What's keeping me here is the people on our team, the constant learning environment, being a part of opening new dispensaries, and watching the existing locations thrive. I love building our BEYOND/HELLO brand, welcoming new patients into our stores and making lasting connections with our existing ones.  One of my favorite moments was visiting our new grow processor facility in Scranton, PA for the first time. It's so inspirational seeing the plant through all the processes; from growth, extraction, packaging, and delivery to our stores in PA. Then being on the front lines with my team to talk to patients about how this medicine can and has helped them is truly remarkable.  Grown and sourced locally was foreign in retail apparel and something I craved to see. It's so great to see our new brands on our shelves now; THE BANK, THE LAB, Nira + and to hear patient feedback.
Q: DO YOUR FRIENDS AND FAMILY KNOW YOU WORK IN CANNABIS? WHAT WAS THEIR REACTION INITIALLY, AND HOW HAS THAT CHANGED? DO YOU THINK THE STIGMA IS SHIFTING?
Since I worked in the fashion industry for so many years it did come as a shock for many that I was making a career change. My friends were super excited since we all grew up appreciating cannabis. The hardest to convince were some of my family members who were a part of the baby boomer or silver generation. They were conditioned to look at cannabis during the war on drugs era, where the media and politics shaped their opinion. 
I do believe the stigma is shifting, people are becoming educated on how the business is helping communities and how cannabis impacts so many health conditions.  More people in my circle are sharing their stories of how cannabis has helped them with anxiety, pain, epilepsy, cancer, autism, PTSD and Crohn's disease.
I want to continue to use my voice and platform as an opportunity to influence and change how people view this plant, help them see it's a chance for them to take charge of their wellness and provide an alternative to modern medicine.  I believe through education, the responsible use of cannabis can help people live a more fulfilled, and healthier lifestyle.
Q: WHAT TIPS OR PIECES OF ADVICE DO YOU HAVE FOR FOLKS LOOKING TO GET INTO THE CANNABIS INDUSTRY WITH A LICENSED OPERATOR LIKE JUSHI?
Do your research on the different roles that are available and how your strengths and skills can translate into a position in this industry.  Educate yourself on the laws, the plant, and the competitive landscape.  Having grit, passion and hunger are non-negotiable!  Be persistent, work hard, stay humble and eager to learn.  Expect to be challenged like you've never been because shaping a brand and an industry involves a lot of growth; both personally and professionally.  There is no established play book here, this is a start-up environment so we don't have all the answers yet.  If you want to be a part of the building blocks and evolution of this industry, make it known and go after it with all you got.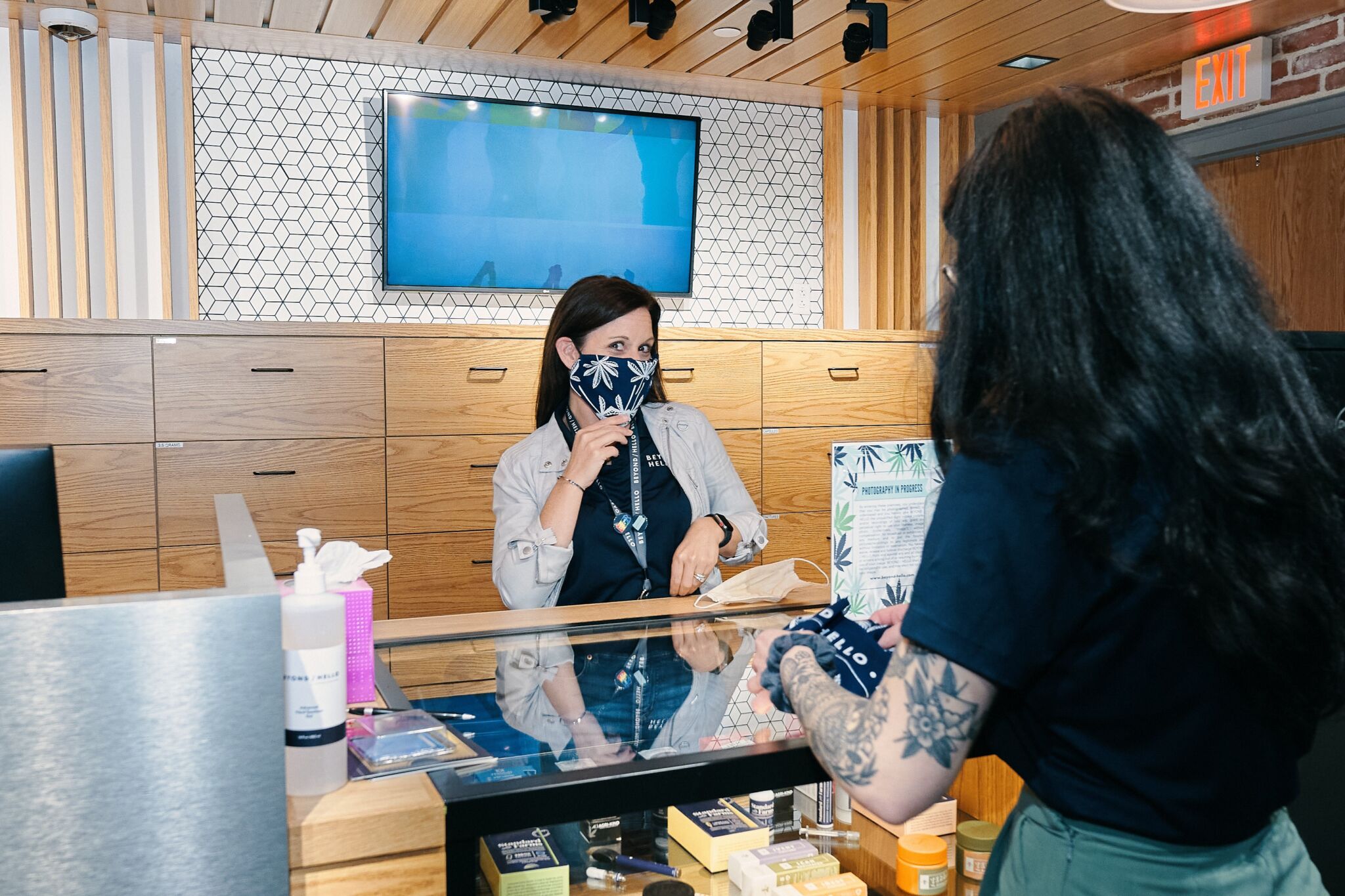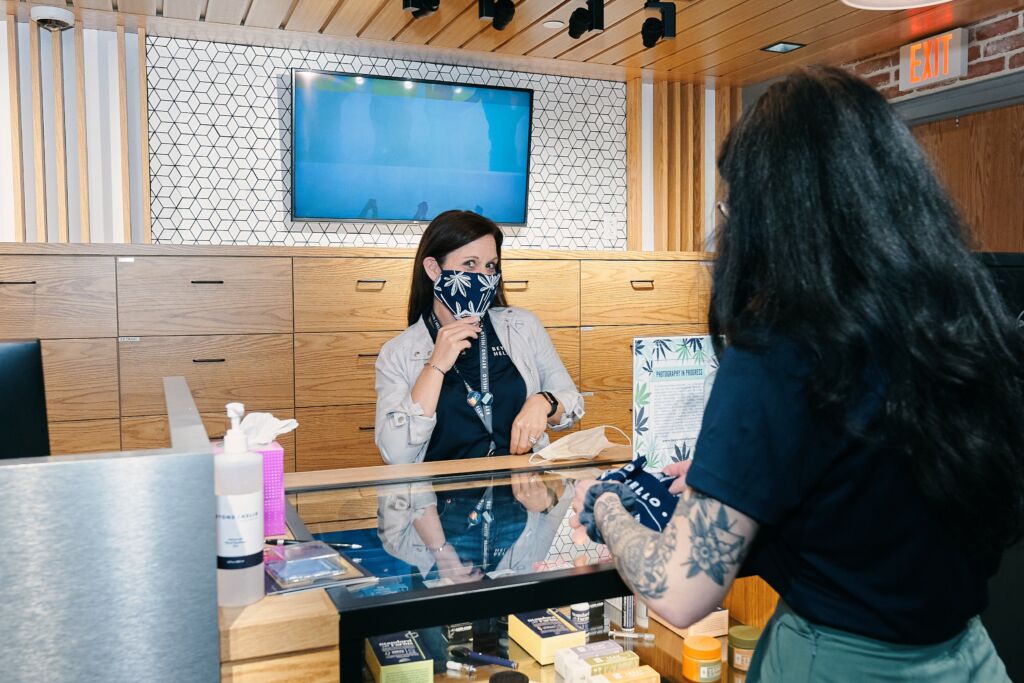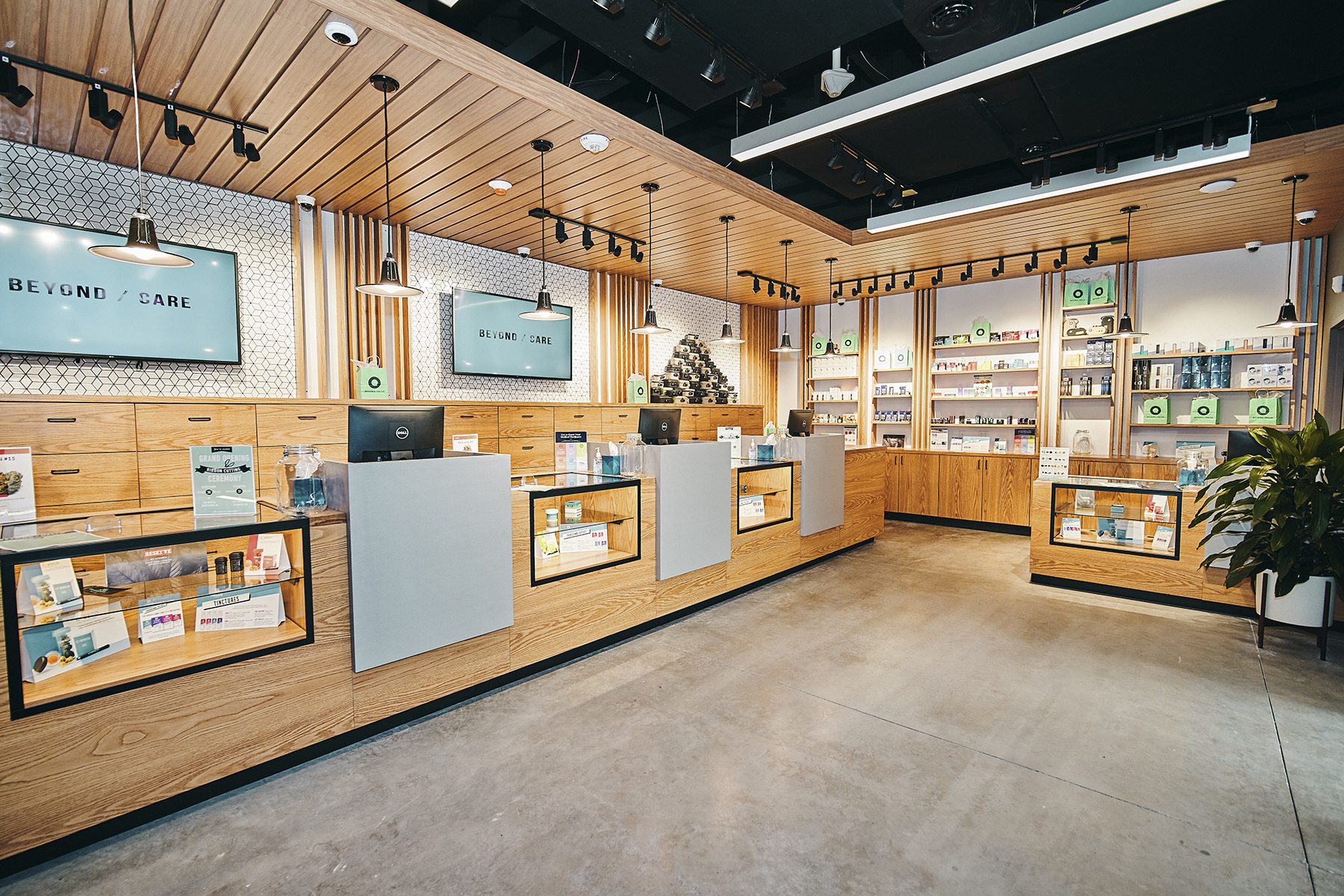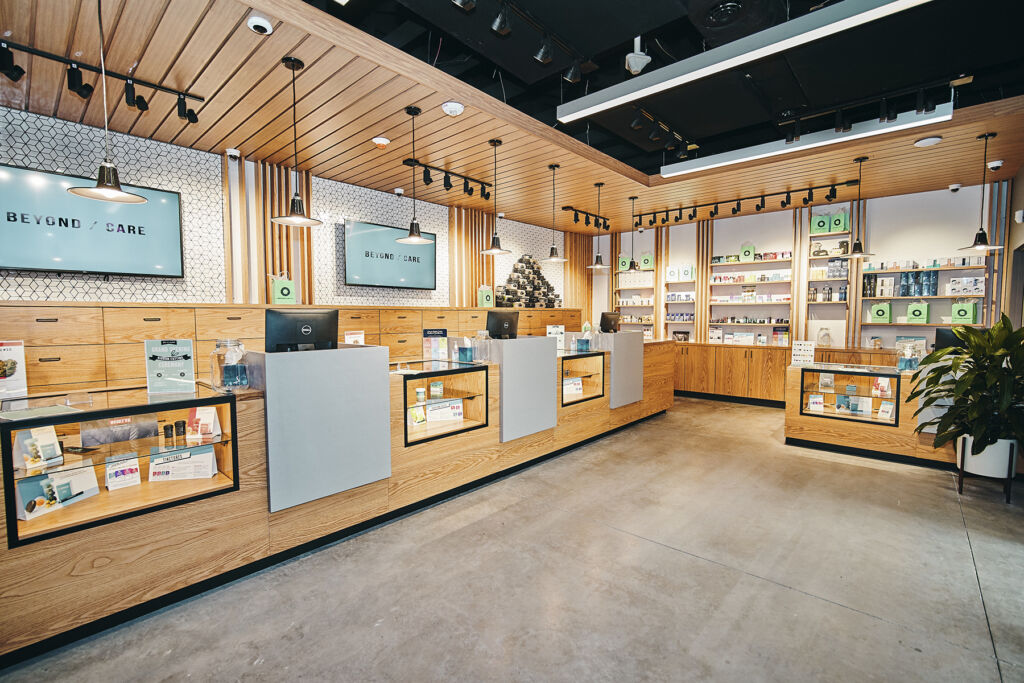 Q: WHAT KIND OF CULTURE ARE YOU BUILDING AT JUSHI, AND HOW HAS THAT CONTRIBUTED TO YOUR SUCCESS?
My biggest focus is building a culture of consistency in delivering an exceptional patient experience through a team of passionate, purpose-driven people.  With the rapid growth of our dispensary locations and business, we must stay grounded in our values and hold each other accountable.  It's important to inspire each other to make an impact every day and always learn and grow in the process.  BEYOND / HELLO was founded and built around the promise to go beyond. We focus on delivering the best customer and patient experience both online and in-store. We believe in helping, in serving, in questioning, in being deliberate, intentional, and entirely focused on our customers.
The past 10 months have been centered around hiring and developing the store teams, building foundational structure in our processes and operations, establishing business KPIs and increasing communication around our goals and how to achieve them.  It is all just beginning to take shape, so it is an exciting time of opportunity that will continue to thrive this year with plans to open 8 more dispensaries in Pennsylvania.  We have a chance to really impact our local communities with access to medicine and new jobs. I firmly believe my personal values of growth, hope and authenticity have contributed to my success. I'm always looking for like-minded people to join the journey with me, those that are empowered to deliver strong results and are passionate in making a positive difference for our teams, our patients, and their wellbeing.
Q: WHAT ARE SOME OF THE LARGEST CHALLENGES OR OBSTACLES IN THE CANNABIS INDUSTRY HERE IN PA/ THE TRISTATE/ THE MID ATLANTIC?
 PA is becoming a large medical market where the patient base and competitive landscape is rapidly growing. It is important to stand out by the pride we take in our stores, the product and services we provide, and the people we have working for us. Staying on top of education so our teams are product experts, being able to provide our patients with the right recommendations and guide them on all our offerings.
It's not always easy to navigate the challenges of remaining operational during the ongoing pandemic. We have had to adapt our operating model to service our patients during these difficult times by adding new features such as express pick-up, curbside delivery, and online reservations. Patients wait times and being sold out of specific medicine can result in a negative patient experience, that we are always working on improving.  With laws and regulations consistently changing we must stay agile and flexible to pivot when needed.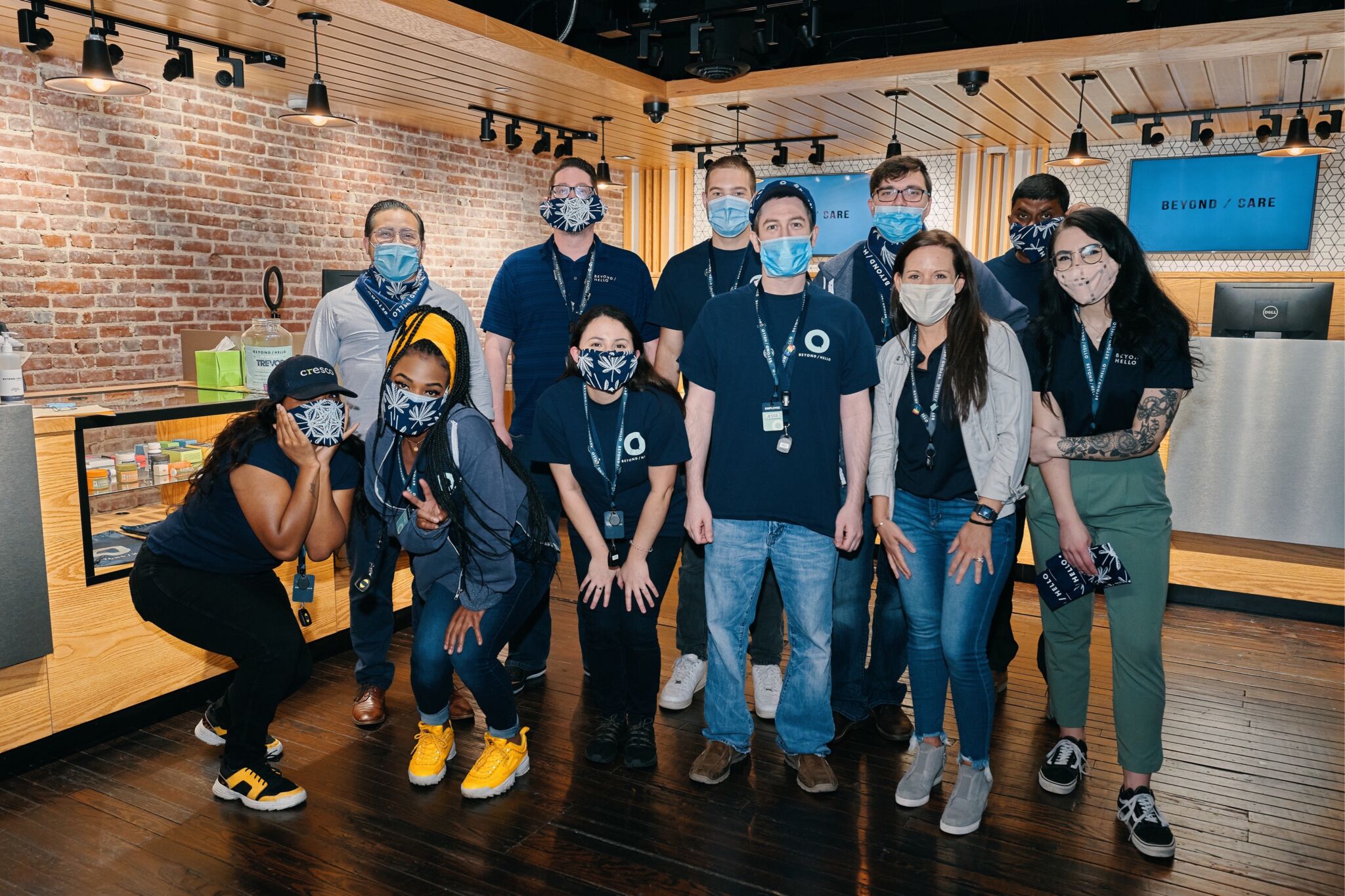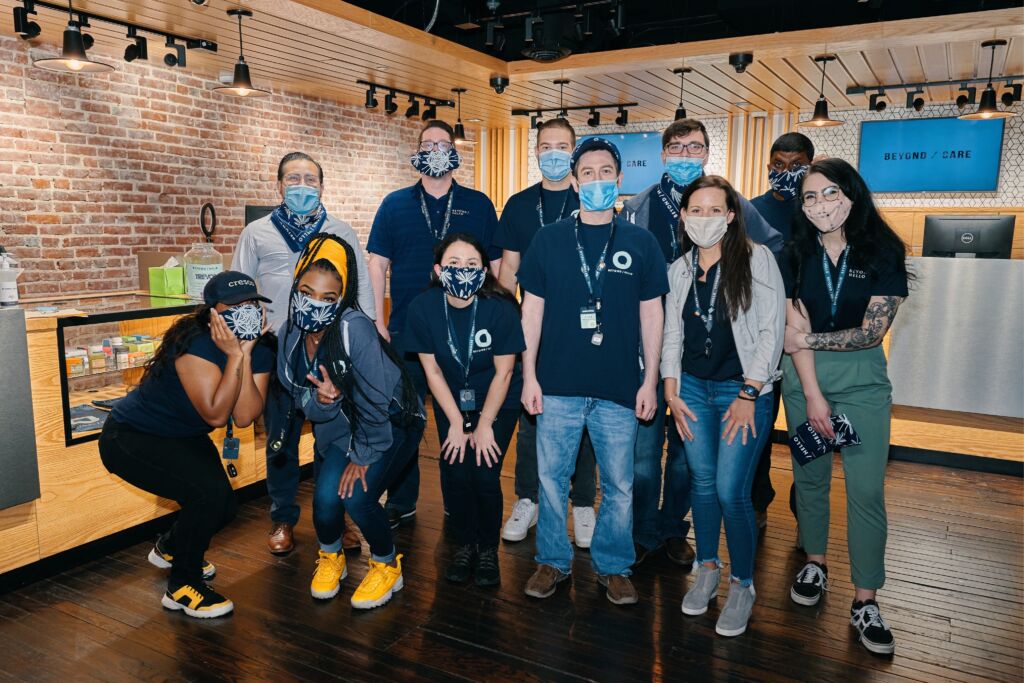 Q: WHERE DO YOU SEE THE INDUSTRY HEADING IN PA / THE TRISTATE/ THE MID ATLANTIC IN THE NEXT 3-5 YEARS?
We are already planning for when the state moves to an adult use market.  We are being strategic and proactive in networking and sourcing top talent to get ahead of the curve.  We are also adjusting our new stores and existing store designs to help improve the operations and experience.   
I foresee the innovation and evolution of processes, products, and services moving to epic levels. Business strategies and models will continue to grow into so many sectors and will add new career opportunities for many individuals. 
To fully meet our potential, it is imperative to focus on education, planning, stronger advocacy, and cannabis reform.  I would love to see more universities recognizing this industry and adding programs dedicated to it.  This industry can reshape our communities not only by providing alternatives for health and wellness but also through economic job growth, real estate revitalization and social equity.
You can connect with Kristy Zera on LinkedIn.