Over my last 18 months in the cannabis space, I have become something of a connoisseur for industry events. I've seen them range from hazy warehouses with large bouncers and nondescript entrances to buttoned-up dinners attended by the leading executives and investors in the space. So, I knew I was long overdue for a visit to Hall of Flowers; what a payoff.
Hall of Flowers takes place at the Santa Rosa Fairgrounds, filling the grounds and its many large halls with all things cannabis-related. Attendees ranged drastically, from representatives of the largest and most recognizable brands and service providers in the space to small micro-license outfits looking to make a name for themselves to curious and well-connected professionals kicking the tires on entering the industry. It was absolutely fascinating.
Day One is generally intended for brands and retail buyers to connect and transact, and good god do they move the money around. Most of the sales leaders and executives I spoke with had easily cleared a quarter million dollars in sales over the course of the day, with a few even blowing past the $1mm mark. Hilariously enough, I caught several buyers attempting to conceal their exclusive wrist bands in an attempt to hide from yet another brand AE on the grind and looking to get a deal done.
I also noticed a real downward trend in the daytime consumption habits of the attendees. This isn't to say no one was smoking – there were 3 massive comfortable areas designed specifically with participation in mind. Now, while it may not have been the day-long rager that I've witnessed in the past, I would be remiss if I did not share with my readers that our industry definitely knows how to let its hair down once the sun has set – and I'm just going to leave that there.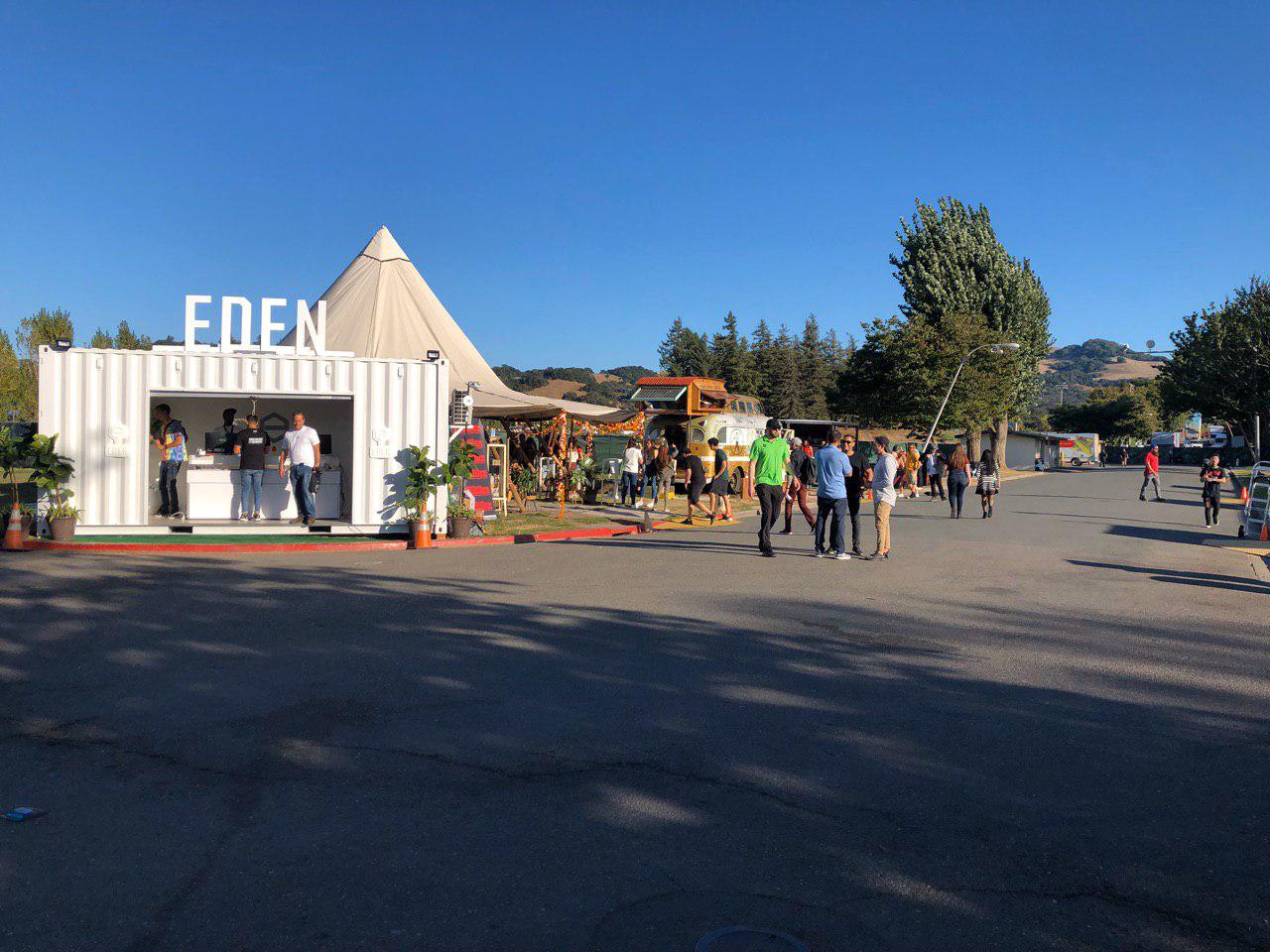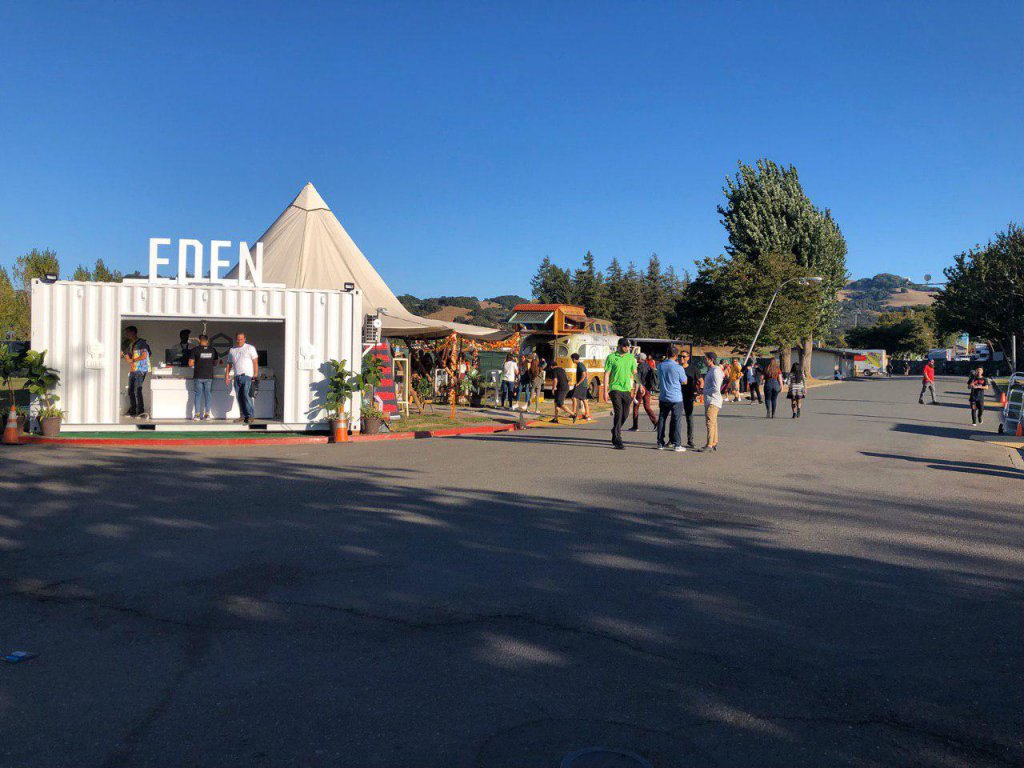 Day Two of Hall of Flowers has a much more frenzied pace about it. Entrants were able to purchase product samples from either the brand booths or the Eden Enterprises dispensary, only paying the $2 to cover the excise tax. What do I mean by product samples? Full eights of flower, one gram carts, edibles and more – from every brand you have and haven't heard of. Imagine it – thousands of people talking all things business and cannabis, trying to learn and take as much away as possible. At the same time, these people are also "fans of the plant"! Suffice to say the enthusiasm was high (sorry, I had to). In all sincerity, the people around me did go hard. The cannabis community is a scrappy one. It is one that puts in the hours and facetime and is constantly pushing and prodding and trying to find a home for their various enterprises. 
When I finally had the chance to reflect on my experience at the end of the day I found myself taken aback by maturation the industry has experienced. I even found myself proud of my fellow industry comrades. Hall of Flowers is a better version of Expo West, and not simply because cannabis is involved. It has everything to do with the quality of people attending. Don't get me wrong – an enormous thank you to Hall of Flowers for enabling and facilitating such a productive and positive event. The gigantic steps we are collectively taking forward at this point in history are possible only because of events with this quality. That said, the people are the story here. Instead of running away from the enormous obstacles such as the federal legal status or the lack of banking and crippling tax burden or the public stigma they have all  chosen to engage with the issues head-on and somehow through doing that this thing that we are all building together has begun to bring out the best in itself.