Dr. Amanda Reiman, PhD has been involved in the cannabis industry since 1998 when she was living in Chicago. When she moved to California in 2002 to pursue an education in social work and social science, her studies focused on how medical cannabis dispensaries were operating as community health service providers. She observed that many early dispensaries focused on mindfulness and building relationships with the plant. But then there was a shift; commercialization took over. And Amanda describes how it has nearly destroyed the integrity of the cannabis plant and its potential for benefitting society. 
Since then, Amanda has focused her career on creating social change regarding substance use while trying to bring back society's connection to the plant. Since she knew that change starts with policymakers, she decided to commit her career to becoming an expert, so that she can make the biggest impact possible. 
Today, she lives out this mission by being an advisor on many boards of some of the top cannabis organizations including (but certainly not limited to) Ganjier, Cannabis Travel Association, and Miss Grass. 
Amanda is also creating change through her own company called Personal Plants which focuses on helping people develop a relationship with psychedelic plants. After witnessing the impacts of 'commercialization-at-all-costs'  on cannabis, she wants to prevent similar aggressive commercialization from impacting the growing number of people turning to psychedelic plants.
Dr. Amanda Rieman, PhD shared some of her journey about how she got to where she is today and what she has been up to lately. But we want to be very clear to point out that this article only touches the surface of the profound impact Amanda has already made in the cannabis industry. We were honored to get to speak with her.
I want to help people develop relationships with plants. Whatever career path leads me to those goals is where I see my career going.

– Amanda Reiman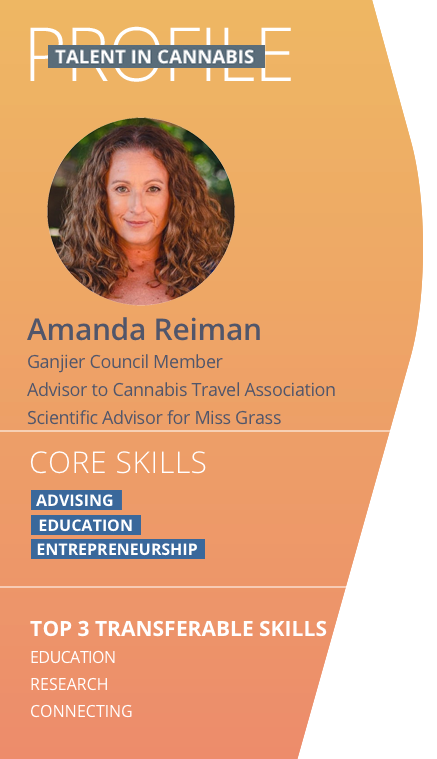 FROM THE PERSONAL TO THE PROFESSIONAL
It all started growing up in the Midwest during the 90s. I learned about cannabis and substance use through personal experiences. Those experiences challenged a lot of what I had learned about substance use growing up. I formed new perspectives around who used, why, and what happened to people who use substances. The idea of what it meant to use cannabis changed for me. 
I witnessed the vicious cycle of the criminal justice system stripping people of opportunities because of substance use. Then, those same people wanted to self-medicate. Because of this, I became interested in how to better regulate substances. Simply the fact that cannabis was considered a "drug" was harming people. Without that label, I don't think those people would have been stripped of opportunities.
So I went to graduate school for social work because I wanted to be a drug and alcohol counselor. I noticed that most drug and alcohol therapies were very punitive and abstinence-based. I wanted to approach therapy from a harm reduction, client-centered framework. 
Once I started practicing therapy, I realized that no matter how good a therapist I was, after spending an hour with me, my clients were still going back into environments that were not supporting their needs. What I was doing with them was a drop in the bucket, compared to the impacts of daily struggles like not being able to get housing or a job.
I wanted to create change on a mass scale. I knew it was the laws that were impacting how society interacts with cannabis. I knew we needed to change the laws. But to have that sort of impact, I needed to become an expert. That was the moment that I decided I had to get a PhD.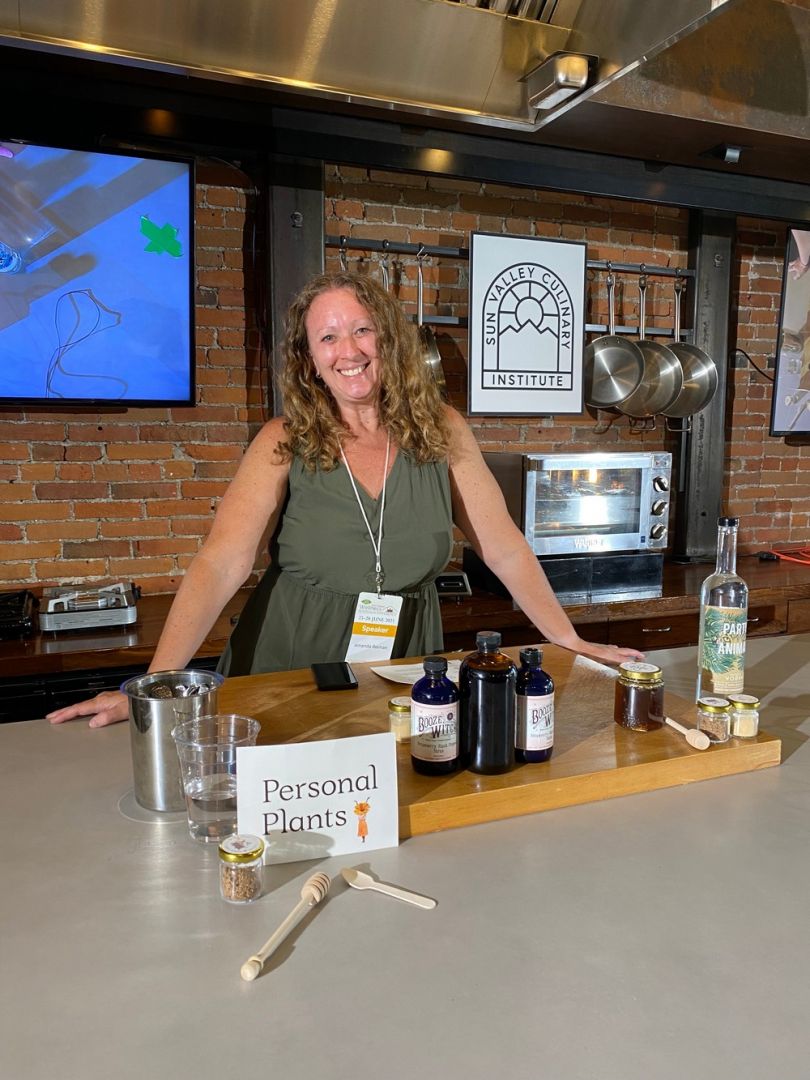 From 'very illegal' to 'free and comfortable people'
Before moving to California, I was already a cannabis consumer and I had already been working with Students for Sensible Drug Policy since 1998. I had previously lived in Chicago where cannabis was very illegal. So when I moved to California in 2002, I got to experience what the medical cannabis world was like. It was a new world seeing dispensaries and people consuming and growing.
I was amazed at how free and comfortable people were around the plant in California. That's what really got me interested in studying people's relationship with the plant, and how people develop this relationship. What does a relationship with the plant look like? How is the plant benefiting or not benefiting their lives? In California, it was easy to take the criminal justice piece out of the equation because criminal justice wasn't as omnipresent as it was in the Midwest. It was all about the plant and the people. And my work has centered around that ever since.
A CANNABIS JOURNEY
Tell us about your journey and what you are up to today?
A lot has happened in 20 years since I moved to California. Right now, my primary role is as Chief Knowledge Officer for New Frontier Data. I also lend my time to organizations, companies, and programs I believe in. I am a Ganjier Council Member (cannabis sommelier certification program), a board member of the Cannabis Travel Association, and I'm the scientific advisor for Miss Grass. I'm an advisor for a few other organizations, but these are currently my primary ones. (At the end of this interview, we've included the impressive list of Amanda's endeavors and accomplishments.)
The Ganjier Council
When Ganjier first reached out to me, I was extremely excited. The other council members were all people I had known for a long time from the Emerald Triangle and Mendocino. They are all people that are very well respected and have a lot of respect for the plant. All of us had a ton of knowledge and we all approach cannabis the same way – from the perspective of the plant. Plus, I knew if anyone could pull something like Ganjier off, it would be Green Flower.
I've said for a long time that studying cannabis in the Emerald triangle is like going to France to study pastry making and cheese, or going to Napa or Sonoma to study winemaking. I mean, you go to the source. So I was very pleased to see that this prestigious cannabis program was also going to be happening where that plant spirit is so strong.
For those unfamiliar with Ganjier, it's a first-of-its-kind, rigorous, multi-tiered cannabis sommelier certification created and taught by the most respected names in the field. The intention is to produce an entirely new class of cannabis professionals. 
My first few years at Ganjier were all about developing the content. We would get together at this one house and spend the entire day together going through parts of the curriculum. It was important to create the curriculum in a way that aligns with a systematic assessment protocol. Everyone experiences cannabis differently, so we had to hone in on how to create a tool where every ganjier in the world that uses this is going to come out with around the same answer. It took several years to develop the curriculum.
Now, I'm very involved with the training and assessments and have had the honor of training some of the best in the industry.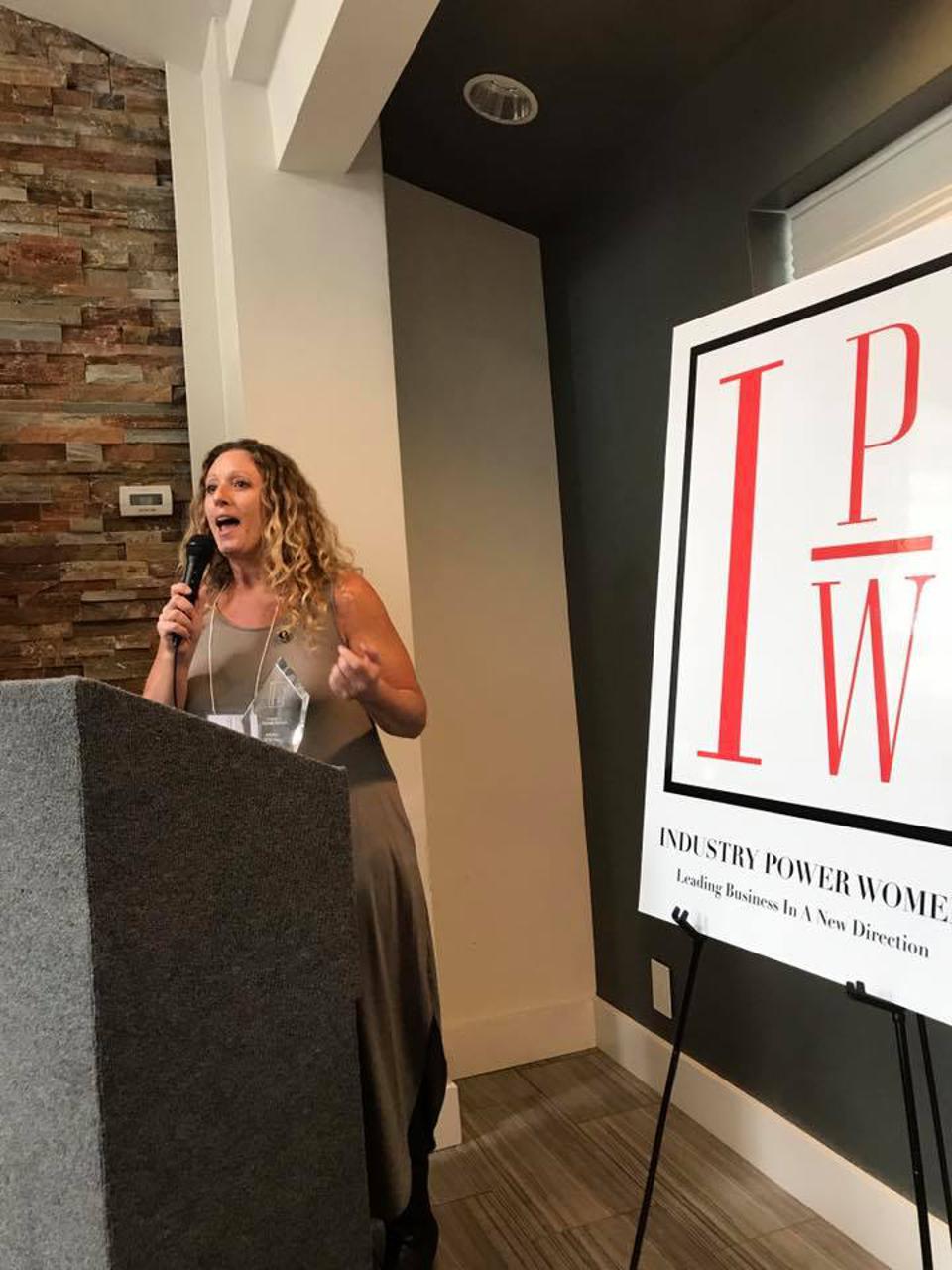 Cannabis Travel Association International
At the Cannabis Travel Association International, we want to mainstream cannabis tourism and look at opportunities for expansion. We look at how different places talk about cannabis and integrate it into tourism opportunities. For example, we speak with non-cannabis tourism entities like hotels and restaurants in locations where cannabis is prevalent so that everyone can benefit from increased visitors and tourism. The goal is to normalize cannabis tourism.
Cannabis tourism also has the opportunity to impact legalization moving forward, but only if it's done responsibly. When folks from states like Nebraska, Kansas, and Iowa, come to legal states, what will their experience be? Their experience can impact whether they go back to their state and communicate whether they should or shouldn't be legalizing.
THE CANNABIS INDUSTRY
What's one thing that everyone transitioning into the cannabis industry should know?
I don't believe you need to consume cannabis to be successful in the cannabis industry. But, to have a successful cannabis brand where the product is something you stand behind, you probably need to try it in order to come across as authentic. If championing a brand isn't for you, there's a lot of opportunity in the cannabis industry in ancillary businesses. Cannabis needs bookkeepers, CPAs, lawyers, marketing folks, tech people, and more. 
Even if you're not a consumer, everyone in the cannabis industry should know about the plant. What's the difference between full-spectrum and whole plant or a synthetic terpene and a botanically derived terpene? 
I recommend that everyone who can grow a plant, do it – if you live in a place where you're legally allowed to grow. You don't have to consume it. Give it to a friend. But get to know the plant by growing it. See what it looks like. See what a male vs female plant looks like. See how the leaf structure differs. And, of course, there are non-intoxicating options for consumption if you want to go deeper without the intoxication.
I've known several people now that do not consume cannabis, but that have grown the cannabis plant and just had a great time with it. It's a beautiful plant. The flowers are just amazing, so gorgeous, so interesting, and so different from what they look like when they're in the jar. If people want to put out a quality product and expect their consumers to develop a relationship with their brand and their product, they need to have a relationship with the plant.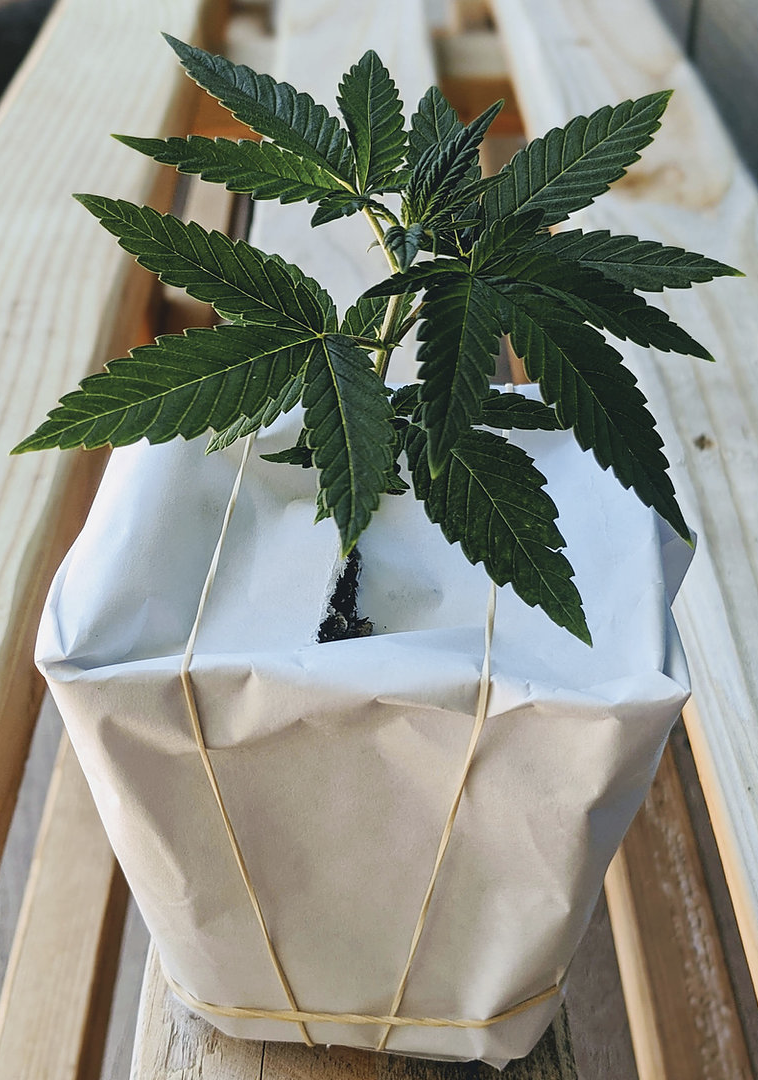 SHAPING THE FUTURE
A better and healthier society
My goals have always been to make society better. I want to help society stop overreacting to certain things that can happen, like with substance use, so that our overreactions don't cause things like the drug war. I want to help people develop relationships with plants. Whatever career path leads me to those goals is where I see my career going.
I also work with New Frontier Data as their Chief Knowledge Officer because I strongly feel that data is the biggest antidote to propaganda. It's really hard for people to make claims when you have the data that says otherwise. While data isn't always enough, it's really important that we have robust data on who's consuming cannabis and why. 
Nurturing a relationship with plants
I started Personal Plants because I recognized that there was a huge lack of relationship building between individuals and plants. I saw the lack of relationship in cannabis, and I wanted to prevent it from happening with the next wave – psychedelics. So I started a company that focuses on relationship building between plants and people. The goal is to pair the power of plants with the hands of the people to cultivate and conserve psychedelic plants.
What are one or two key aspects you'd like to see change or evolve in the cannabis industry?
I want there to be more of a focus on the plant. And I want consumers to be more discerning and start asking more questions about where their cannabis comes from. I think consumers are starting to, but there is room for more evolution..

When I started doing research on the early dispensaries in the San Francisco Bay Area in the early 2000s one of the things that really made them unique was the community aspect. Dispensaries were more than just places to get cannabis. They were community centers, they had programming, services, and opportunities for community connection. They had spaces to socially consume, and they had opportunities to get legal help or peer support, or fresh food for free. We lost that partially because of laws like 280E that don't allow cannabis companies to deduct any expenses, so it makes it really hard for them to offer anything except cannabis. I think these plants should be a part of the community with us.
Since this was just a snapshot of Amanda Reiman's career, we wanted to include some more of what she's both currently involved in and has previously been involved in, to show how she has gotten to the point where advises so many organizations.
Founder of

Personal Plants

, a psychedelic plant nursery and education platform.

Board member of

Cannabis Doing Good

Board member of

Cannabis Travel Association

International

Ganjier

Council member, cannabis sommelier certification program

Scientific Advisor for

Miss Grass

Chief Knowledge Officer for

New Frontier Data

Research associate for Humboldt Interdisciplinary Institute for Marijuana Research

Official member of Rolling Stone Culture Council

Professor at Excelsior College

Taught courses on substance abuse and treatment, and drug policy at UC Berkeley for 10 years. 

Vice President of Community Development at Flow Cannabis Co.

Named the first Chairwoman of the Berkeley Medical Cannabis Commission and also on the Oakland Cannabis Regulatory Commission.

Internationally acclaimed cannabis expert and public health researcher, who's been dubbed "The Brain" by Elle.com

Director of Research and Patient Services at Berkeley Patients Group (one of the oldest dispensaries in the country) 

Manager of Marijuana Law and Policy for the Drug Policy Alliance
Are you looking for a cannabis job? Reach out to a cannabis recruiter and check out some available careers in cannabis.