Just two years ago (we won't mention the year!), Americans experienced the worst year of economic growth since WWII. But in cannabis, two years ago we saw sky-rocketing job growth. And now, in the summer of 2022, cannabis continues to break records as the fastest-growing industry in the US.
Leafly's Job Report 2022 reports that in 2021: 
The US cannabis industry

employed 428,059 full-time workers

The number of jobs

increased by about 107,000 new jobs

Cannabis job growth increased by about

33% in one year
This information may not be readily available to new job seekers. When you google "what's the fastest growing industry in the US?" or "what's the best industry to work in?", the cannabis industry doesn't come up because cannabis jobs aren't currently reported to the US Department of Labor. Cannabis continues to break records as the fastest growing industry in the US – even as federal legalization still sometimes feels like a pipe dream.
Just in case you're meeting us for the first time… Hi, we're FlowerHire, a cannabis recruiting agency. We believe cannabis is the best industry to work in for many reasons that we're about to go through. And also because the opportunity in this industry is unmatched… Numbers say it's the fastest-growing industry, which means fast-growing careers too. Reach out to the FlowerHire team to become part of the dazzlingly diverse community that is the cannabis industry.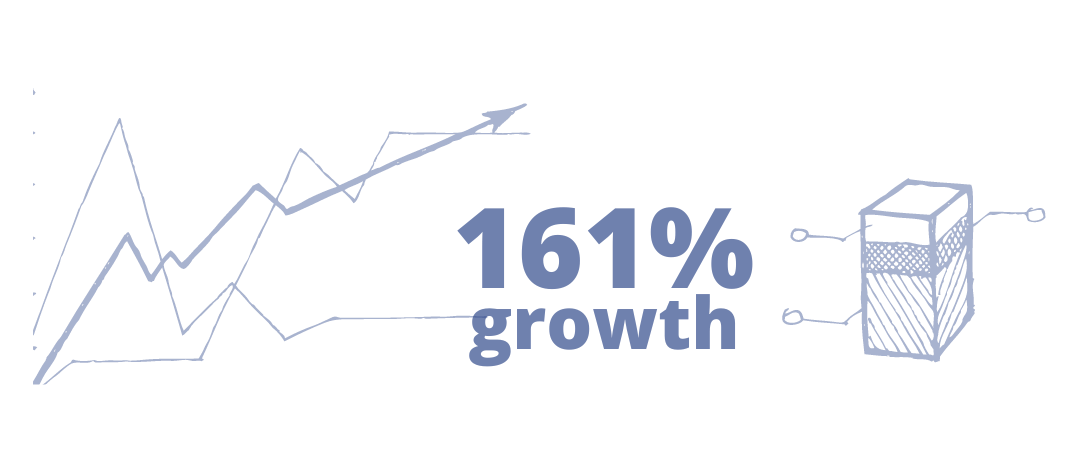 The fastest growing industry in the US is providing the middle-class with work
From 2017 to 2021, the cannabis industry saw 161% job growth. Let's look at some more statistics to give some context about how impressive this actually is. 
The US Bureau of Labor Statistics predicts that over the next decade these industries will grow: 
Personal services 17%

Travel industry 13%

Information Technologies 12%

Healthcare 12%

Construction 11%
According to the US Bureau of Labor Statistics, by 2029 — in about 8 years — these are the occupations will have the most growth (2):
Motion picture projectionists 70%

Wind turbine service tech 68%

Ushers, lobby attendants, and ticket takers 62%

Nurse practitioners 52%
So, what do all these numbers actually mean? Well, the fastest-growing job is expected to grow 70% in the next 7 years. The fastest-growing industry is expected to grow 17% over the next decade. And the cannabis industry has grown 33% in just one year. The cannabis industry growth will easily surpass what the reported "fastest-growing industries" will increase. 
In 4 years, the cannabis industry grew 3 times the amount of growth that's predicted in other fields in the next 8 years. And right now, there are more cannabis jobs in the US than firefighters, hairstylists, mechanics, bank tellers, and plumbers.

Where to find a job in cannabis
According to Leafly, these 9 states are where the market is shifting and trends are happening:
California

added

21,613

cannabis jobs despite high taxes and local store bans.

Michigan

added

13,074

cannabis jobs with no license cap and with only 160 of 1700 cities and towns allowing licenses.

Illinois

added

12,155

cannabis jobs even with only 12 stores per million residents.

Massachusetts

added

11,112

cannabis jobs as the state continues migrating consumers from the unregulated market.

Florida

added

8,895

cannabis jobs after improving access in a medical-only state.

Arizona

added

2,600

cannabis jobs after the first year of adult-use sales.

Oregon

added

1,957

cannabis jobs as the market matures and most consumers have already converted to the regulated market.

New Jersey

added

785

cannabis jobs as one of the most

overpriced

and least accessible medical cannabis programs.

New York

added

604

cannabis jobs in one of the most constricted and underserved medical markets that continues to drive the vast patient population to the unregulated market.
Keep in mind that this list includes an overview of a few states – ranging from the most accessible markets to the least accessible markets. Jobs were still added in even those most underserved markets of New Jersey and New York. As regulations continue evolving, and newer markets catch their footing, these industries will take off. Opportunities are limitless.
Other states to keep an eye on are Connecticut and New Mexico, where adult-use sales are expected to begin before the end of  2022.
What state do you live in? With a total of 19 adult-use states and a total of 37 states with regulated medical cannabis, there are job opportunities nationwide.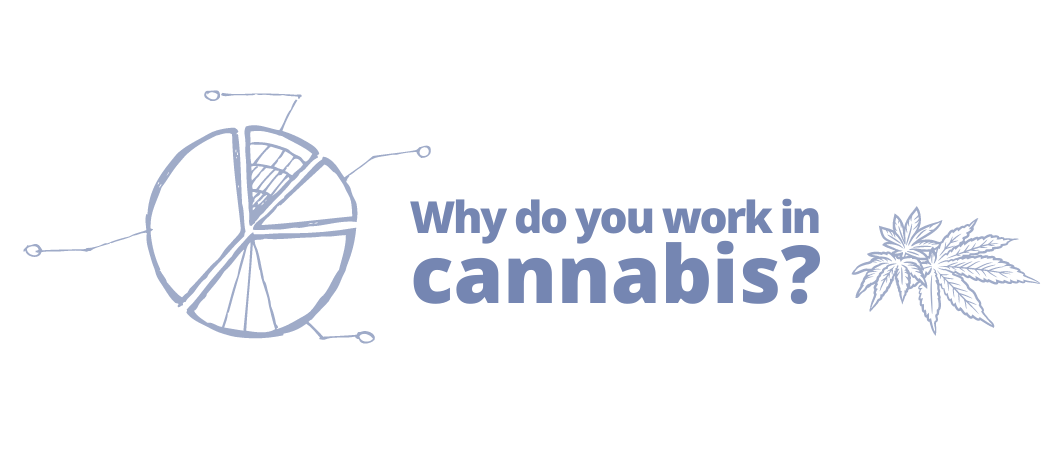 Why is cannabis the best industry to work in?
Based on a recent poll FlowerHire presented to customers and peers, these are the top reasons why cannabis is the best industry to work in:
1 Helping to build an industry 
Right now, the cannabis industry is being built from the ground up. At what other point in history will employees get to be an instrumental part of building an industry from scratch?
In cannabis, employees have the all-to-rare opportunity – and a responsibility to be innovative and to share ideas. Like any young industry, there can be a lot of ambiguity and a tendency for a  lack of organizational structure. So it's especially critical to hear the ideas of all their employees, so the companies can consider all the possible ways to pave their path. The people who succeed in cannabis see ambiguity as an opportunity – they know it's an opportunity to use their voice and present new ideas. People are in cannabis for a reason, they bring prior experience to the industry with the intention of making an impact.
2 Be oneself at work
In many traditional industries, it's common for employees to leave parts of themselves and their personalities at home. But workers in the cannabis industry don'tindustry, don't need to hit the "off" switch on quirky traits that may be key to a person's personality and how one shows up in the world. In fact, authenticity is praised and seen as an essential part of how cannabis employees fit into a workplace culture. Being one's true self is both expected and valued – it's the unique traits of each person that bring forward the most innovative ideas.
3 Fast career growth
Cannabis experience is highly desired by employers. But there are not enough candidates that actually have cannabis experience. For example, in newer markets like Michigan, more than half of the industry members are coming from outside the industry. That means people with previous cannabis experience have the opportunity to move up fast in their careers. So if you get into the industry now, you're likely to move up much faster than you would in any other industry.
4 Don't have to hide the plant
Cannabis consumption is common in the cannabis industry. While there are some people in the industry who don't consume cannabis, many industry workers do consume cannabis either medically or recreationally. After-work drinks are often an after-work cannabis beverage or a joint. Cannabis consumers who also work in the industry appreciate this openness, free from judgment or stigma among their coworkers. It supports employees in being themselves.
The Great Resignation confirms that people are looking for real change. It's right here.
If so, you can learn more about finding work in the cannabis industry that fits you and read our guide on how to find your new job.
You can also take a look at some of the different career paths and personal journeys other industry members have taken with the following Talent in Cannabis Profiles:
Herlena Harris: Cannabis recruiter
If you're ready to start looking for a cannabis job now…
The better you get to know FlowerHire, the more you'll see our dedication to the betterment of the people working –and envisioning –this remarkable industry.