Wow, friends! What a year 2021 was. We figured out how to thrive during a global pandemic, grow our industry exponentially, and add another lap around the sun under our belts. Who else thought 2021 would be such a whirlwind of blazing passion and high achievement? 
And, now, here we are again. Ready to take on 2022. Full force. Continuing our missions, both individually and collectively.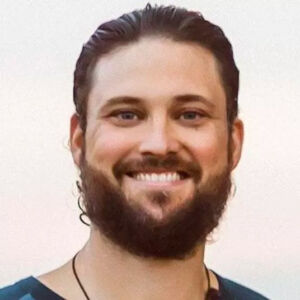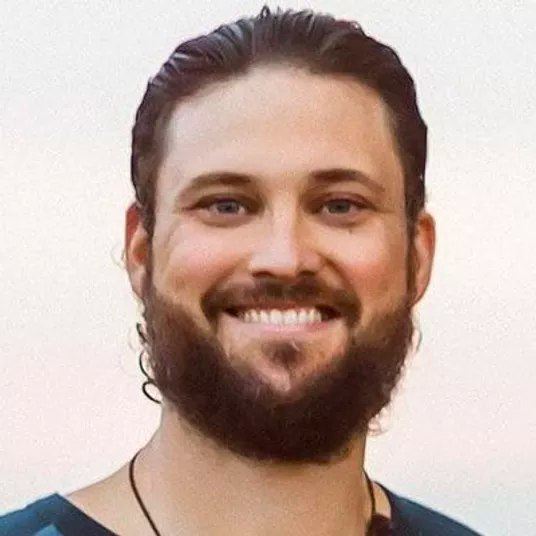 You may already know that the FlowerHire team lives by our company slogan: TALENT IN CANNABIS™. As we reflect on the past year, I've been thinking a lot about what's ahead for us. At the FlowerHouse, we dug in deep during 2021. We made new connections and strengthened old connections. And our minds were continually blown by the sheer perseverance of this industry.
And, as always, the FlowerHire team has had a front row, VIP seat, to all that is happening in the evolving world of cannabis. And based on what we've seen, learned, and observed, here are my top 8 talent in cannabis trends and predictions you have to watch for and follow to make informed business decisions. Plus, a bonus – the top 5 cannabis skill sets and jobs in 2022.

1 Cannabis will continue to be one of the leading job creators in legal states
Cannabis will be one of the leading job creators in states that are emerging, whether it be adult-use or medical. Other than first move adult-use markets – for example, Colorado, Washington, and Oregon – most newly legal states will have significant job growth. 
Right now, there are more skills needed for cannabis than any other industry. Since a vertically-integrated company is part retail, part agriculture, part manufacturing, there is a huge variety of jobs cannabis brings. There are massive growth opportunities for light industrial and retail jobs. And the number of ancillary companies that sell to the cannabis industry will also contribute to job growth.
(These are the states that added the most cannabis jobs to their market in 2020.)

2 Competition for talent is going to heat up
Have you found top talent for your team? Well, you may want to figure out how to keep them because talent poaching is about to heat up. 
There will always be a shortage of people who have the skillset to actually create products. These positions are in cultivation, extraction, manufacturing – people who know how to grow cannabis at scale and turn the plants into products.  These people will be more valuable and salaries will go up. Companies need these people and are about to aggressively poach and head hunt from their competitors. 
Once companies hire their top talent, there will be more creative ways of keeping their talent. This may include aggressive equity offers, bonuses, or anything these companies can do to put "golden handcuffs" on their talent. We started to see this in 2021, but it will take off in 2022.
"First movers" – people who maybe got into the industry early and took a paycut – will now see the benefits of their sacrifices to get into cannabis and follow their dreams. Cannabis experience is invaluable. A few years ago, no one had cannabis experience. Today, people with cannabis experience exist and those people are desired. People from roles in finance, accounting, marketing, hospitality, retail, and sales have successfully transferred into the cannabis industry, creating a pathway for others. Their industry domain knowledge is valued. 
There will be a lot of movement of talent within the industry. Companies that are focused on retention will keep their team, and companies that don't see retention of talent as a priority, may be wondering how they're going to grow their business now that their top talent has left. No pressure! The best way to ward off head hunters is hire people that are a good fit, provide a strong compensation package, and create a cannabis retention strategy.
Are you signed up for the FlowerHire newsletter?
3 Movement of talent geographically
Over the last several years, we've seen people in the more mature cannabis markets – specifically from Colorado and the Pacific Northwest – moving to emerging markets in the Midwest and East Coast. 
There's a growing demand for experienced talent in the Midwest and East Coast. And people who have been working in mature markets are moving to these emerging markets to make more money. This will continue and heighten.
As the California industry consolidates, and smaller operators are unable to survive the current regulatory tax climate, people will be more open to moving and working in more profitable areas (1). There will be cannabis specific talent from the west coast moving to the states with the most job growth.
(Here's a reminder of which states had the fastest growing markets in 2021, leading to the most 6-figure jobs).

4 East Coast states drive the most job growth
In 2021, the states driving the most job growth were Massachusetts, Pennsylvania, Michigan, and California. Those states will continue to fuel the job creation machine that cannabis is. And so will these states:
Florida. Florida was another state that led job growth in 2021 and will continue to grow more aggressively in 2022. Some of the biggest multi-state operators (MSOs) have relocated headquarters to FL (2). There has also been a lot of investing in construction to operationalize other licenses in Florida. This will lead to more retail stores opening and overall job growth.
Illinois. Illinois has issued more licenses in 2021 and will also see increased cannabis job growth in 2022 (3).
New Jersey. There is a lot of excitement around New Jersey. We're hoping that by mid 2022 that adult-use sales will finally start and, similarly, since NJ is positioned in the mid-Atlantic areas, there has been a lot of investment in cultivation infrastructure (4). Original license holders in NJ are hoping to open up all three stores that are allowed.
Arizona.  Arizona's adult-use market is positioned to double in revenue from 2021 to 2022 (5). And because of that, it's going to be one of the top states for job creation.
5 The rise of non-competes
Cannabis companies have been increasingly forcing employees to sign non-competes to protect their businesses. With an increase in demand for Talent in Cannabis™, the number of employees signing non-competes in cannabis will continue to rise. 
A question of morality comes up: How can a worker who takes the risk of working in cannabis be restrained by their employer? They should be able to seek other employment in cannabis and move their livelihood forward.
There are also questions from a place of curiosity and practicality: Will the rise of non-competes prevent top talent from entering the industry? Will cannabis companies actually attempt to litigate when people undoubtedly leave?
It's also unclear if non-competes are even enforceable in cannabis. As of now, they're not enforceable in California (7). In other states, the verdict is out. But generally, most states take a pro-worker stance to non-competes. 
What we do know is that this emerging frontier of employment law will greatly expand in 2022.
6 Cannabis companies will prioritize representation, diversity, and inclusion
Operators in the legal cannabis market will further prioritize diversity within their workforce. This will be a focus for two reasons:
Companies with diverse teams perform better financially (8) – this alone would be enough for many companies to prioritize diversity.

More importantly, the sordid history of the War on Drugs absolutely makes this a priority – and cannabis companies looking to make the biggest impact will prioritize representation, diversity, and inclusion.
Cannabis has the potential to lead the prioritization of an anti-racist culture in the workforce compared to other industries in 2022.

7 Further professionalization of the industry
Cannabis will continue to attract talent from other industries. Historically, the biggest industries that translate into cannabis are retail, hospitality, manufacturing, and consumer packaged goods (CPG). Those are the industries that we have seen the most people transition successfully into cannabis. This will greatly expand.
In 2022, there will specifically be more job creation for cannabis executive level talent. More people are looking to cannabis as a potential career opportunity. As the industry continues to grow, it needs executive talent looking at cannabis.
The industry will continue to grow, become more professional, and less stigmatized as it evolves towards full legalization. New executives will help drive the evolution of the space.
8 More companies are looking to cannabis as a potential revenue source
More ancillary companies – for example, technology companies, agricultural products, retail products, and service-based businesses – are looking to cannabis as a potential revenue source (6). And as more companies look to sell into cannabis to find revenue growth in the emerging industry, sales and business development people with cannabis industry domain knowledge will be highly sought after. 
Business development and salespeople with cannabis experience and an established network in the cannabis industry, will be at a premium. We started seeing this in the second half of 2021 and this will continue in 2022. 
Why are these people so valuable? Because cannabis is unique in the sense that it's hard to identify who the right people are to speak to. There are a few massive multi-state operators in cannabis, and those top few cannabis companies are responsible for the majority of all cannabis sales. Ancillary companies want people who know how to get a hold of the decision makers at these top cannabis companies. 
The ideal candidates for these positions could be someone who already has experience selling products into those bigger companies. Or, since there's not a standardized industry footprint or organizational chart yet, it could be anyone who knows how to navigate the space and how to get a hold of the right decision makers.

BONUS: Top 5 cannabis skill sets and jobs in 2022
Cultivation

Sales

Accounting

Compliance

Manufacturing
Resources: