Several people from our FlowerHire team attended Hall of Flowers 2023 in Santa Rosa. Every year Hall of Flowers brings the California cannabis industry together, with more attendees from the California cannabis industry than any other event. You'll find people from all different parts of an org chart – from business development to growers. Berner and B-Real made an appearance. (Our sunset sesh interview with Berner earlier this year.)
This year, there were fewer vendors than in the past few years. But even vendors not showcasing their company with a booth showed up to the event to have a presence. 
The California industry needs the Hall of Flowers for networking and connecting buyers with brands. It's where important cannabis trends can be observed, innovations presented, and business gets done. Brands find new retail channels, supply chain, technology, and packaging options.
Despite the recent challenges the cannabis industry has faced, Hall of Flowers 2023 was a reminder of how innovative this industry is. Innovation, passion, and grit are what keep this industry alive. Hall of Flowers showed that California cannabis is far from dead, and despite recent challenges continues to pave the way for businesses nationally and around the world.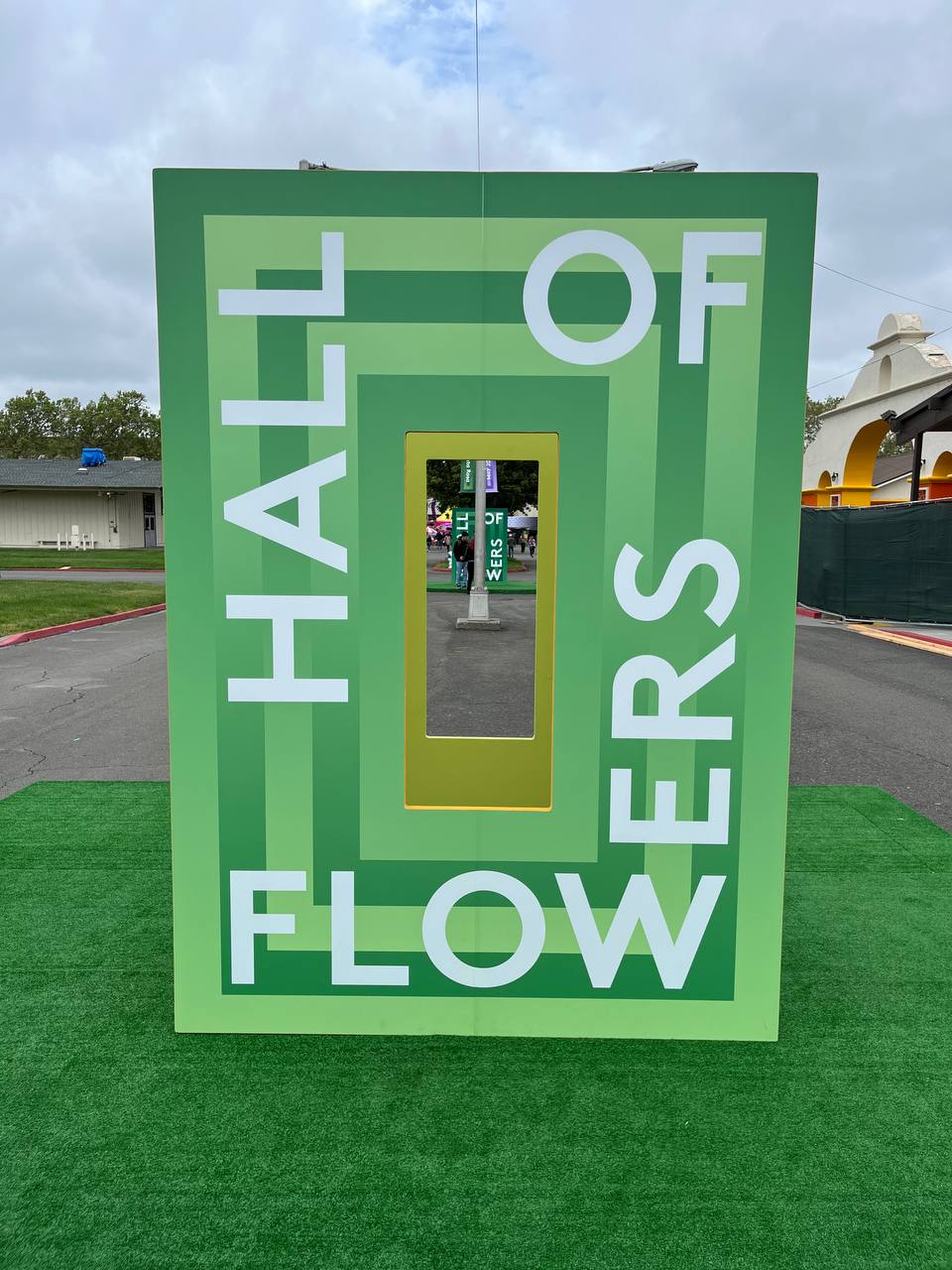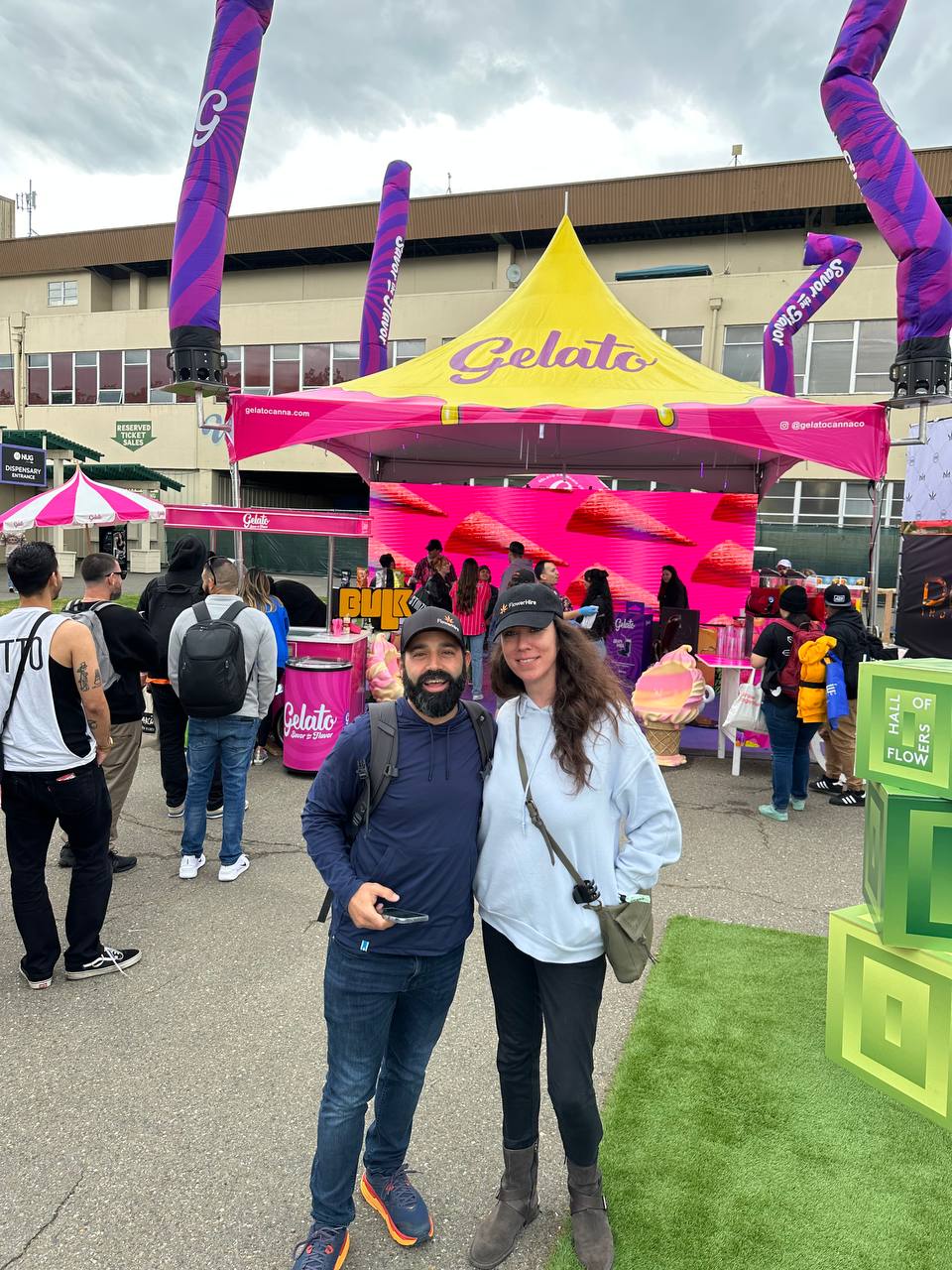 The people in cannabis continue to be passionate about new endeavors
David Belsky, CEO at FlowerHire shared, "Running into people I met 5 years ago are just as passionate about cannabis today as they were then. Many people are doing something different in the industry, but the passion is still strong. A lot of entrepreneurial people who were once working by themselves are connecting with others and teaming up for new opportunities."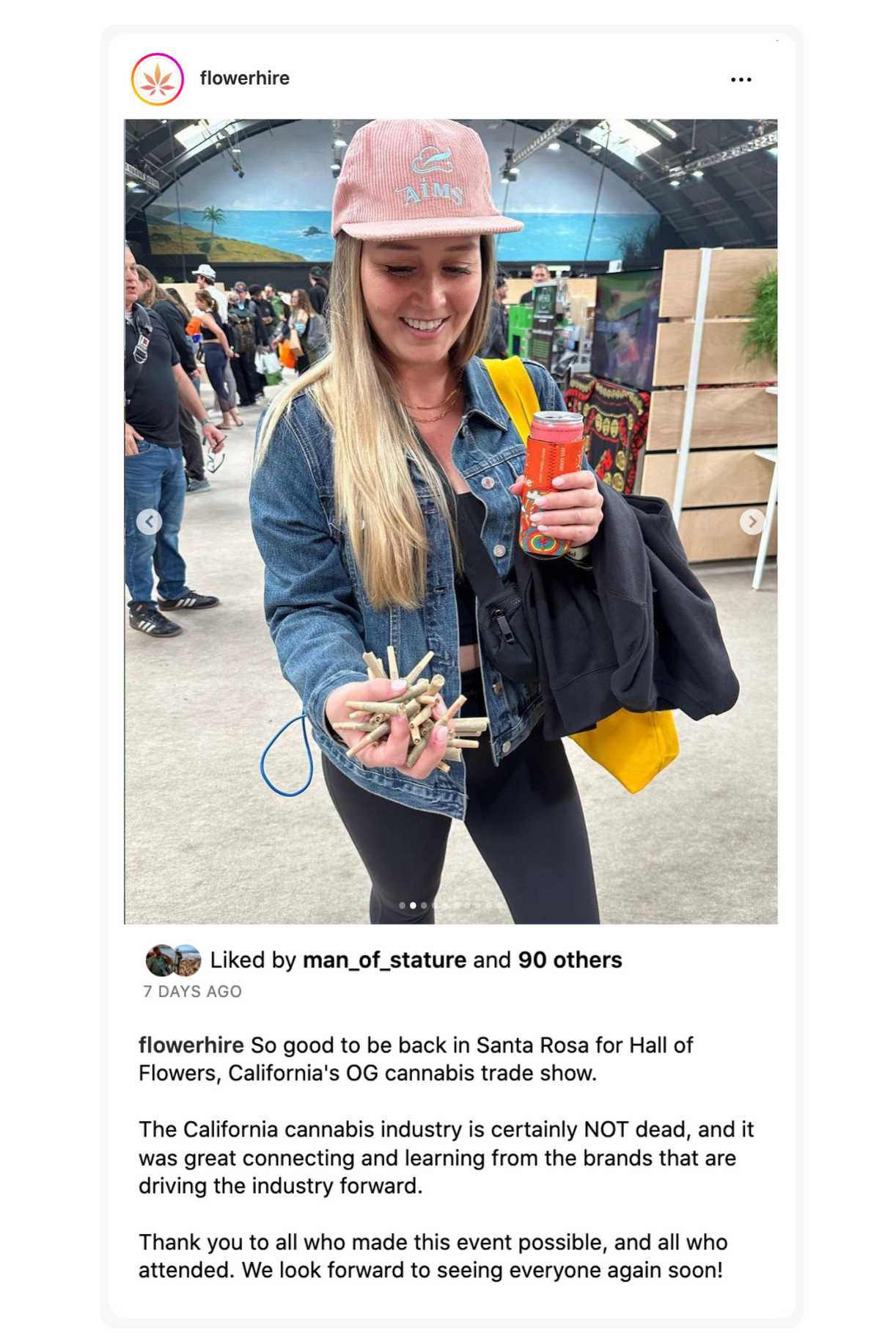 Concentrate culture is strong
Liquid diamonds are gaining popularity. Liquid diamonds will have the terpenes of live resin and the potency of THCa diamonds – it's a way to have a lot of flavor and also a powerful THC percentage.
Numerous solventless, live resin, and rosin products were on display. Concentrate culture has been around for a while, but it's gaining more popularity in the cannabis community as tech innovations continue to lead to the introduction of new consumer products. 
Concentrate devices from puffco, ooka, dabX, focus2 by rosin tech 
Customers care about terpenes
The terpenes market is exploding in chemical and material industries across cosmetic, pharmaceutical, food, and of course the cannabis industry. Customers are seeking out the growing amount of info available to learn about the numerous benefits of terpenes. And brands are able to reach customers by advertising terpenes' effects.
Edibles transition to whole-plant
Edible product offerings have expanded from distillate gummies to solventless, whole-plant, live resin, and hash. Edibles have evolved from solely THC totals to more nuanced understandings of entourage effects.
And, of course, terps! The importance of terpenes has been talked about for a while now, and the industry is pursuing a wide range of approaches for infusing complex terpene combinations in more products to an ever-better informed consumer base.
RSO (Rick Simpson Oil, a full-spectrum, high-THC, ethanol-extracted concentrate named after its Canadian creator who uses it to treat his tinnitus) is also making a stronger presence in RSO tablets and capsules.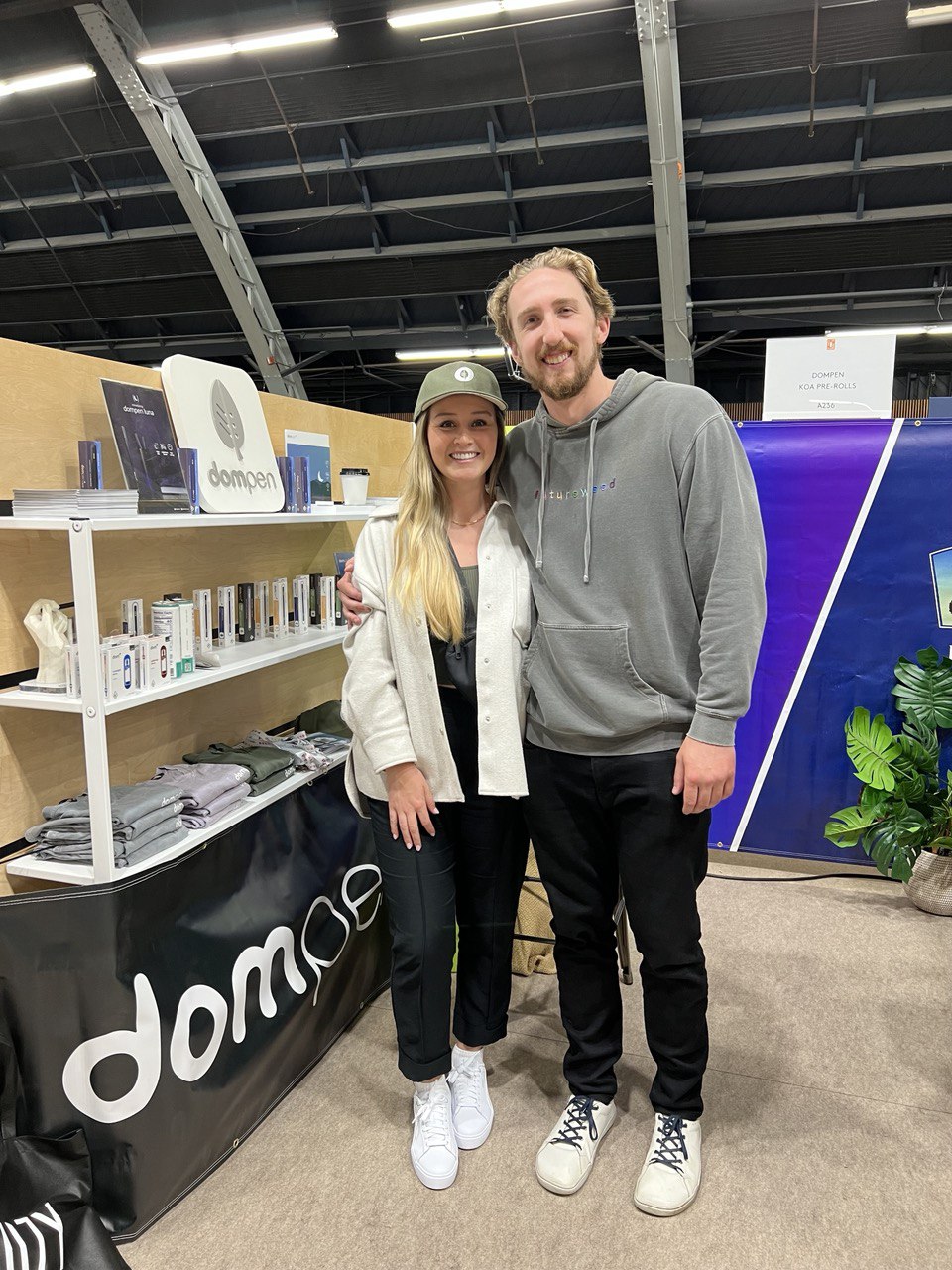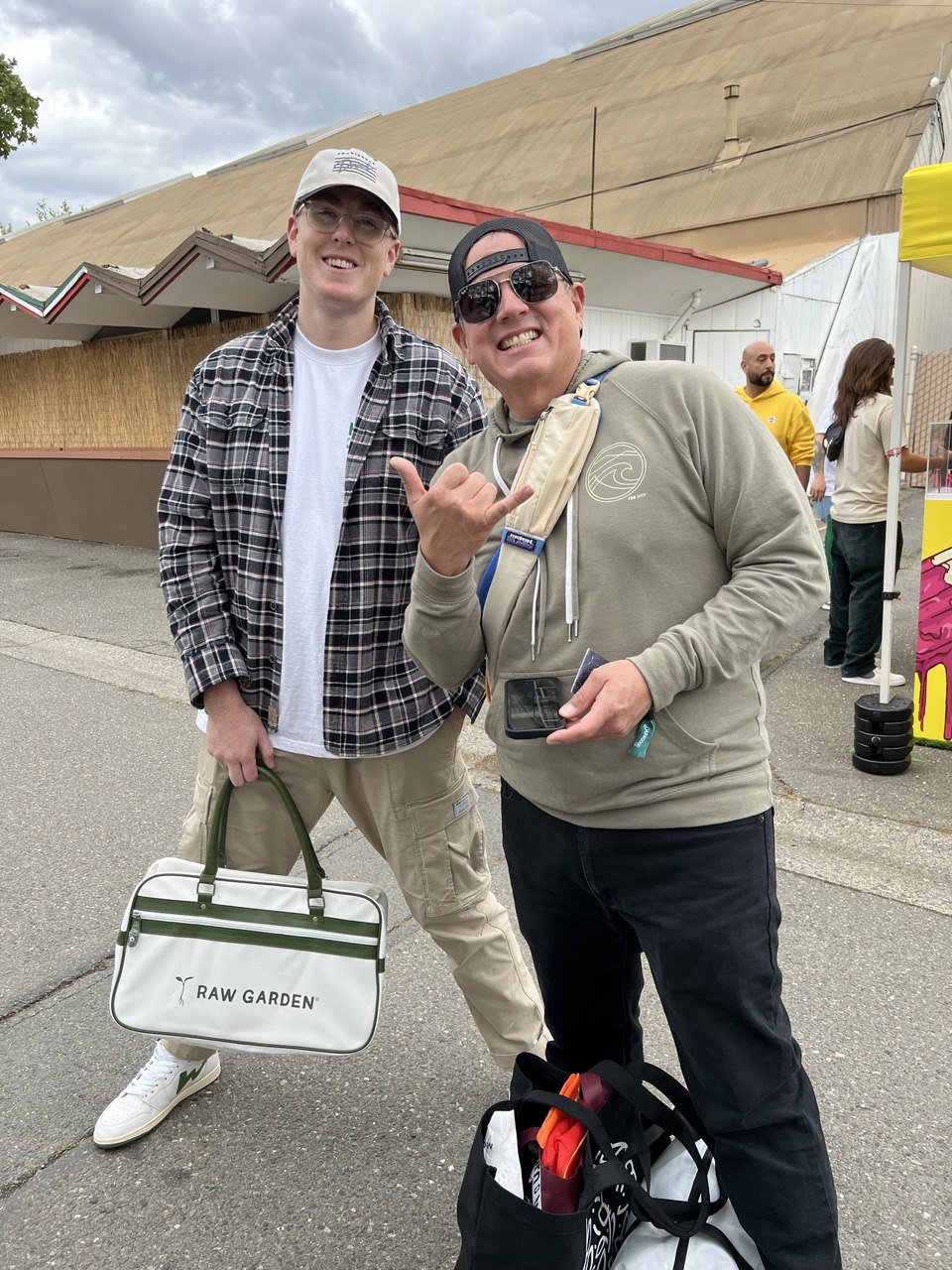 Cannabinoids for a desired effect
There's a big focus on products with specific cannabinoids – CBG, CBN, THCV, and CBC are gaining a stronger presence. As more research on minor cannabinoids continue to emerge, consumers are realizing the potential of cannabis for medical treatments.
Overall, Hall of Flowers 2023 reflected the very real growing pains, tenacity, innovation, and sophistication that remind us all what a tremendous industry we are all building.
FlowerHire's first Hall of Flowers
Save your spot for our next event!