The collective trauma – and for many of us decades of activism in groups like

ACT

UP

– directly contributed to  the first initial push towards cannabis legalization…

LGBTQ+ communities have been paving the way for cannabis accessibility since the '70s – they've been both consuming and advocating for cannabis for years. 
The first big push for the current medical cannabis movement commenced in the '80s and '90s during the AIDS epidemic. Activist and advocacy efforts at the beginning of the AIDS epidemic are largely what led to Proposition 215. 
As the HIV/AIDS virus began ravaging LGBTQ+ communities, the United States government and far too many leaders in the medical and pharmaceutical community looked the other way and/or stigmatized people living with HIV/AIDS. 
Even though cannabis was widely accepted in the United States as a patent medicine during the 19th and early 20th centuries (first cited in the US Pharmacopoeia in 1850)… Federal restriction of cannabis occurred in 1937 with the passage of the Marihuana Tax Act. Nonetheless, California culture, in particular, has a rich history of advocacy, from Hollywood, jazz greats, and the 60's counterculture. And while California was establishing itself as an international cannabis hub (many legacy cultivators are staples in the industry today), LGBTQ+ communities were observing firsthand the medical benefits of cannabis for HIV/AIDS. From this point in history, LGBTQ+ and cannabis communities were instrumental in moving the medical cannabis movement forward.
At FlowerHire, we feel indebted and want to highlight and celebrate at least a few individuals who have advocated for the cannabis industry. And while we celebrate their achievements today, we also recognize the pain and suffering endured on the journey. Because without LGBTQ+ communities, the cannabis industry would not be where it is today.
Cannabis and the AIDS epidemic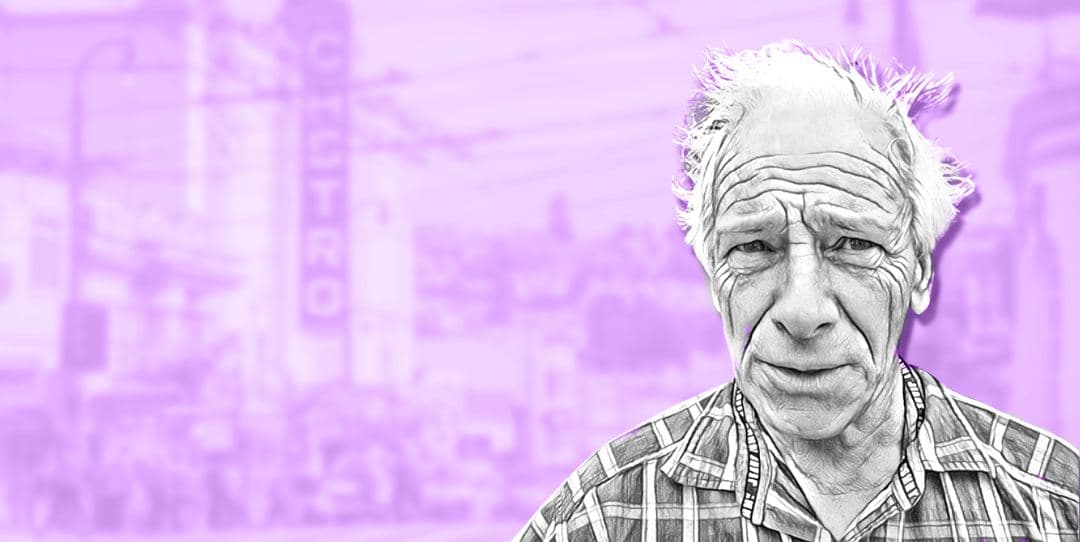 A key moment in LGBTQ+ advocacy and cannabis go back to the '70s when Dennis Robert Peron began advocating for both LGBTQ+ rights and medical cannabis. Dennis Peron, also known as "the father of medical marijuana", returned from the Vietnam War in 1969. And not long after his return from war, he started selling cannabis in his Castro Street apartment known as the Big Top Marijuana Supermarket.
Throughout the '70s, Peron was a leading cannabis activist in San Francisco. And his activism was magnified during the AIDS epidemic during the '80s and '90s. As a resident of the historically gay Castro District, he witnessed the AIDS epidemic beginning to ravage the neighborhood around him. 
He saw firsthand how cannabis eased depression, anxiety, pain, nausea, and cachexia. Cannabis was, and still is, a game-changer for people living with HIV and AIDS. It improves the quality of life, from physical health to mental health. 
This led Peron to found the San Francisco Cannabis Buyers' Club – the first known underground medical dispensary. It became a hub for people living with AIDS and for many terminally ill patients.
Dennis Peron saw that cannabis was essential medicine for people living with AIDS. And just over 40 years later, cannabis was finally deemed essential in 2020, during the COVID-19 pandemic. Peron's work jumpstarted the cannabis movement and changed the world.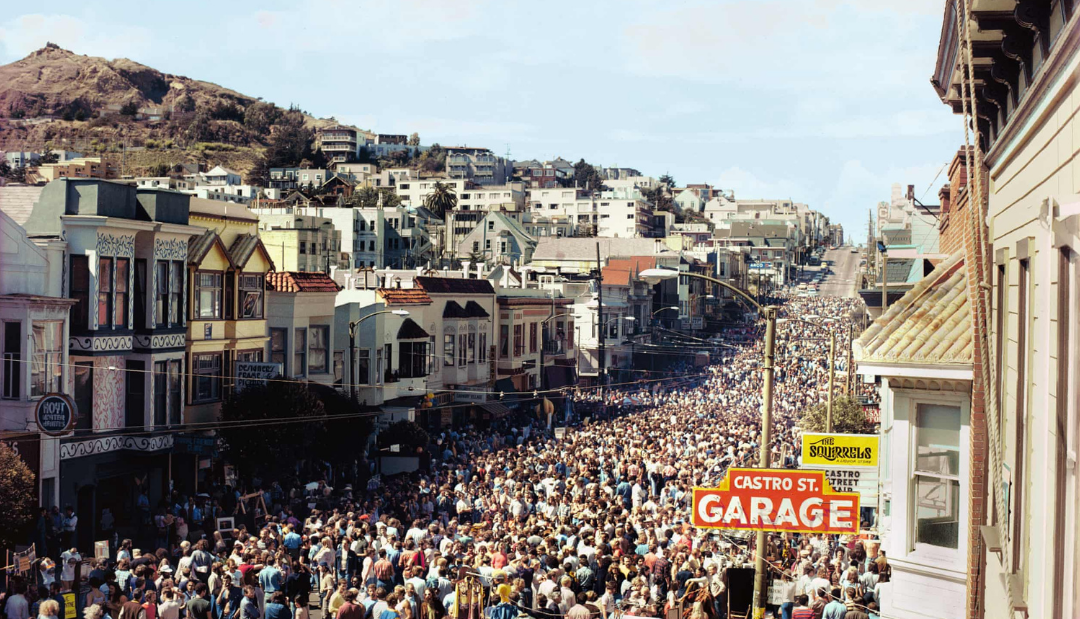 Kiyoshi Kuromiya, a life-long advocate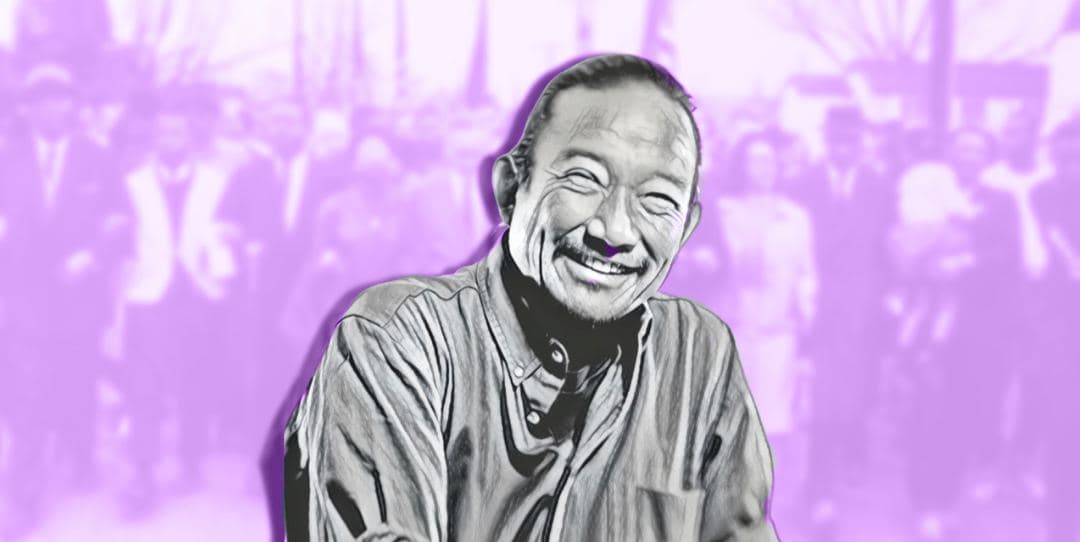 Like Dennis Peron, Kiyoshi Kuromiya saw AIDS as a public health crisis. Kuromiya, who was born in a WWII Japanese-American concentration camp at Hart Mountain, dedicated his life to activism. Kuromiya:
Served as a personal assistant to Rev. Dr. Martin Luter King Jr. 

Helped advance the Gay Liberation Front

Was a delegate to the Black Panther Convention

Was among the founders of the AIDS activist group ACT UP

Explored cannabis as a treatment for AIDS

Ran an underground cannabis buyer's club in Philadelphia

Was a lead plaintiff in a Supreme Court case calling for the legalization of medical cannabis
Kuromiya's work and activism helped countless people living with the HIV/AIDS virus.
Cannabis and LGBTQ+ ally – "Brownie Mary"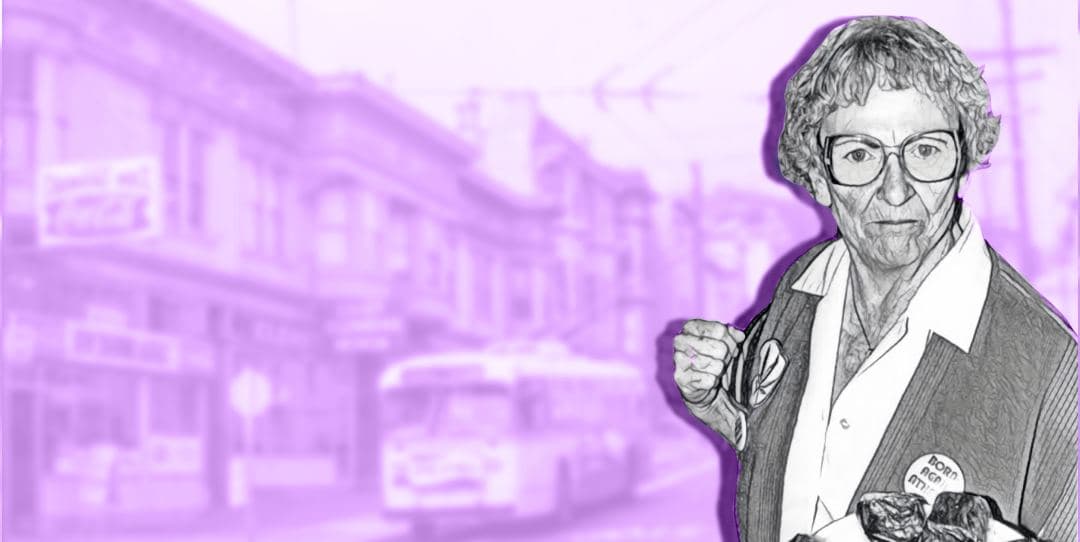 During the AIDS epidemic, Mary Jane Rathbun, known as "Brownie Mary", supported cannabis as an essential medicine by covertly distributing pot brownies to patients as a volunteer for the Shanti Project. 
The Shanti Project was the first organization to offer medical services to AIDS patients and it's still serving the community today.  Shanti's fundamental principle is "every person deserves compassion, connection, and human dignity."
Both Dennis Peron and Mary Jane Rathbun's advocacy led to The Dennis Peron and Brownie Mary Act. The act states that are licensees are authorized to make retail sales to provide free cannabis or cannabis products to a medicinal cannabis patient.
Denis Peron and The Compassionate Use Act – Proposition 215
The HIV/AIDS epidemic is largely responsible for the legalization of medical cannabis. Denis Peron co-authored and secured the passage of the Compassionate Use Act of 1996 in California – the first successful medical marijuana referendum measure in the United States.
The Compassionate Use Act was founded on the basis of compassion. When a person is suffering from a terminal illness, cannabis helps give people their human dignity back. It helps people feel more connected to themselves and disconnected from the pain and suffering.
Paul Scott, HIV/AIDS, LGBTQ+ and cannabis activist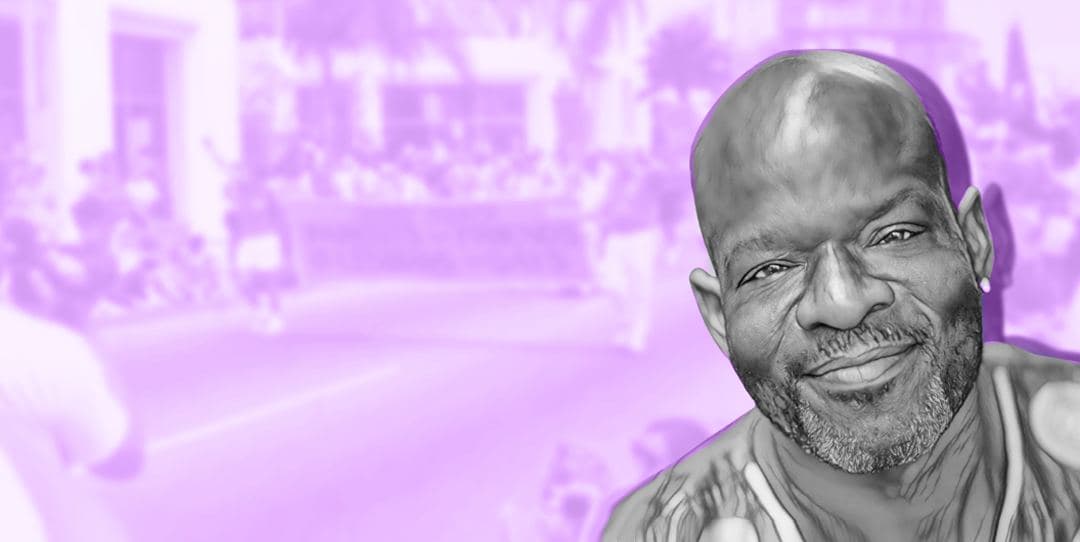 Paul Scott is a key founder of:
Los Angeles Black Gay Pride Association

Inglewood Wellness Center – the first medical cannabis wellness center
Paul Scott has been an activist from the beginning, Los Angeles County Commissioner on HIV/AIDS 2002-8, and he's still doing the work today. In an interview with the Washington Blade, Scott says, "Marijuana was just part of the treatment, it helped alleviate some of the symptoms of AIDS [and harmful medication]." 
Scott also discusses that "HIV/AIDS is still high in African American populations in the South. They can't legally get pot. They still have to break laws." The Center for Disease Control states that gay men "account for six out of every ten new HIV diagnoses among African Americans in the South."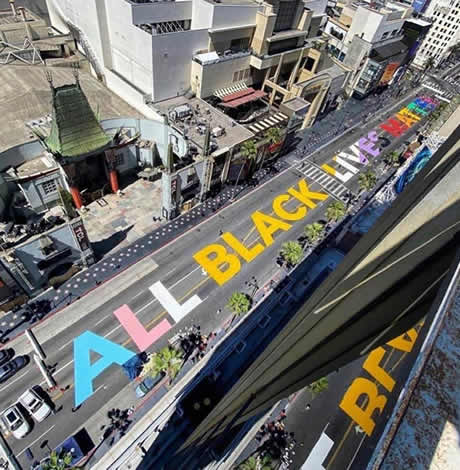 Valerie Leveroni Corral, founder of WAMM Phytotherapies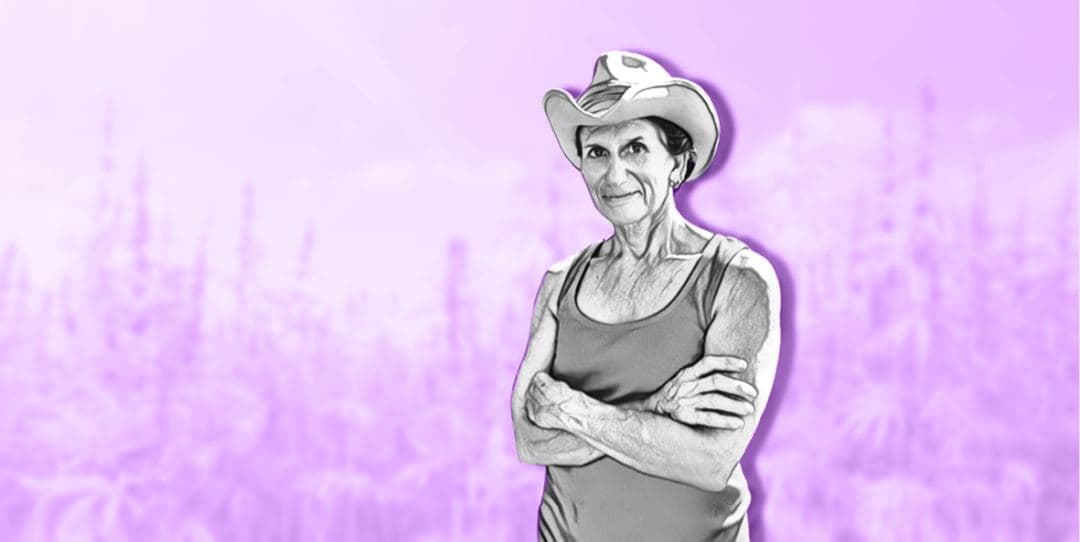 Valerie Leveroni Corral's cannabis advocacy began shortly after 1973. In 1973, she was riding in a car that was hit by a small airplane. The accident caused a traumatic brain injury. After seeing how cannabis healed her and enabled her to get off harmful medications, she was determined to make the plant accessible to other people in need of the medication.
Since she began her advocacy, she has:
Corral and WAMM Phytotherapies advocate for compassionate access to cannabis.
Compassion for those
Dying to Get High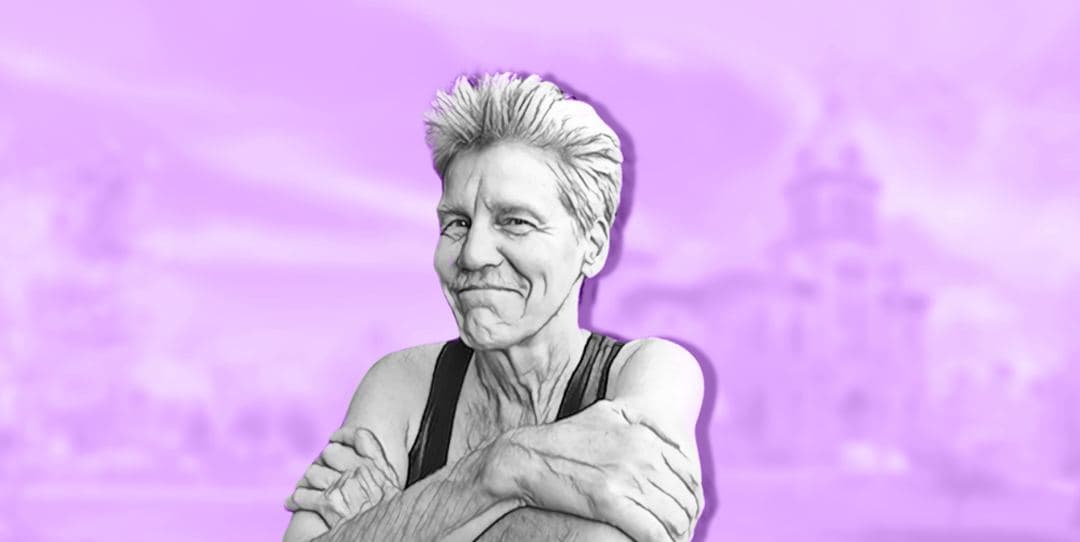 Wendy Chapkis, Professor of Sociology and Director of Women & Gender Studies at the University of Southern Maine, co-authored the book Dying to Get High. During the creation of the book, she interviewed members of the Wo/Men's Alliance for Medical Marijuana (WAMM) – the first patient-caregiver cooperative in the United States. Eighty percent of WAMM's members are living with a terminal illness. They say cannabis has made end-of-life issues much more tolerable. 
Through her research in the medical cannabis community, Chapkis noticed a lot of talk about cannabis helping nausea, appetite enhancement, and pain reduction. But people were not talking about actually getting high, and that the "high" has a lot of therapeutic value. 
The "high" is like a secret story. An older member of WAMM told Wendy, " I took a hit and I felt relaxed and that pain was not the only sensation. The pain is there, but I have distance from it. I'm not completely overwhelmed by it and it's not the only reality that's happening. After I took a hit, I thought, instead of just sitting in my wheelchair watching television, maybe I'll go roll around my garden to see what's blooming." It's that spark of inspiration that makes the "high" from cannabis so valuable to people living with terminal illnesses.
Watch Wendy Chapkis talk about cannabis as a treatment for terminal illness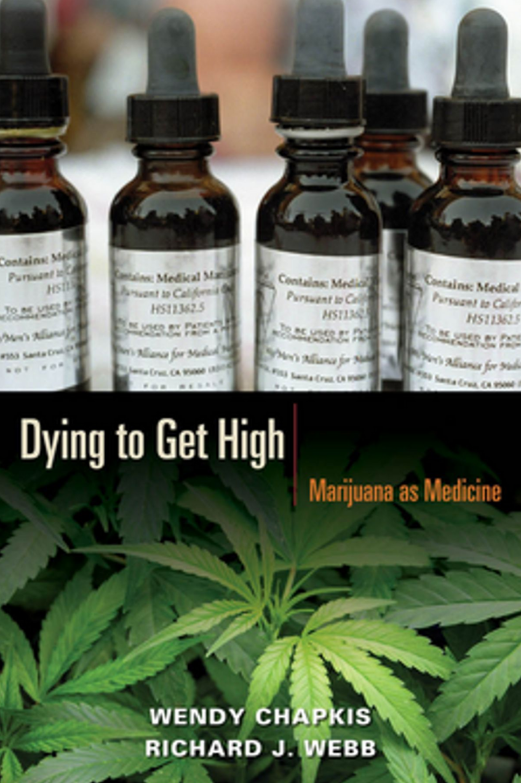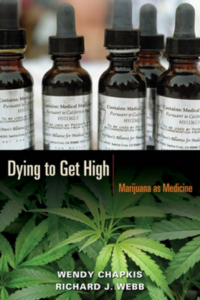 Jamie Leo, a long-time activist and FlowerHire's Creative Director, remembers
"For us boomer-aged gays, seeing the body bags coming out of Covid wards last spring brought back intense flashbacks… Memories about the time AIDS was called 'gay cancer.' My former University of Iowa roommate David Aurand (a music protégé of orchestral conductor Sir Georg Solti) had his future stolen very quickly. Unlike many others, his loving family did not disown or abandon him but stayed with him to the horrific end.
So many others tried to buy time with experimental drugs and treatments. And they frequently depended on marijuana to help them through the inevitable physical and emotional pain along the grim way. Then, they died gruesome deaths, in agony from primitive chemo and wasting syndrome. Isolated in separate wards.
In the 1980s, even as he faced his own inevitable death, Michael Levin (Greenwich Village historian and author), worked, and sometimes bitterly fought with early AIDS support groups… He fought to include cannabis treatments as a prescriptive tool to lessen the trauma and pain associated with the immuno-collapse from the HIV virus.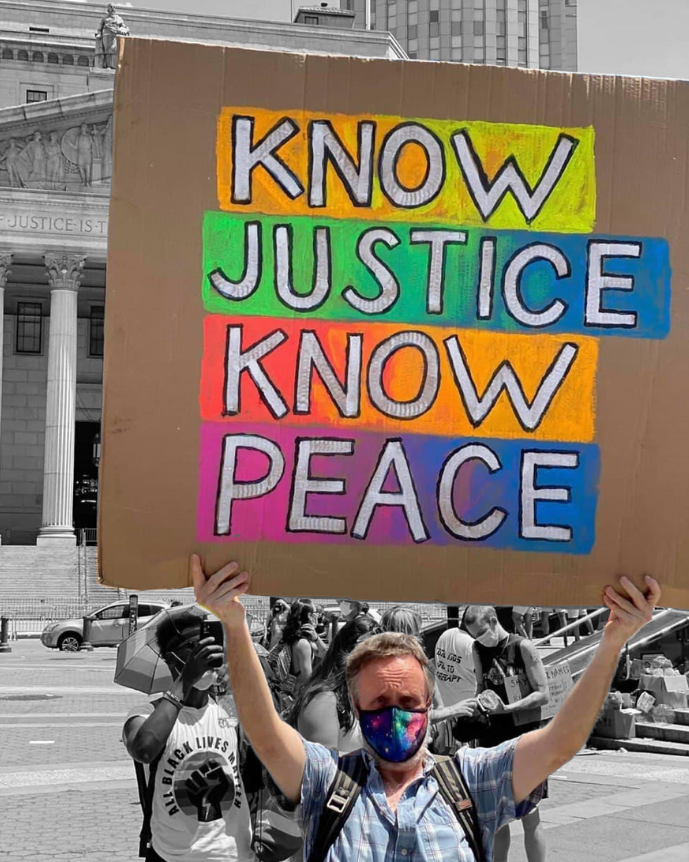 After a death-sentence diagnosis with Kaposi's Sarcoma (KS) – an AIDS-related cancer – John Mangano (respected New York East Village theater writer and director), commissioned me to paint a portrait of him in a costume he made of a Kaposi's Sarcoma "superhero" – on a body bag – which he requested to be buried in. John fought hard with the hospital staff to let him take 'smoking breaks' but to no avail. Our group of loving friends smuggled pot brownies into the hospital. We carefully concealed them in the body bag that was being used as a canvas and then his shroud.
There are, of course, countless thousands of other stories like these. The collective trauma – and for many of us decades of activism in groups like ACT UP – directly contributed to  the first initial push towards cannabis legalization and the emergence of advocates like Denis Peron, Paul Scott, and Valerie Leveroni Corra to take huge risks in getting cannabis into the hands of patients."
Cannabis is compassion
"Cannabis is compassion" is a theme that's remained true throughout the history of the push for legalization. The essence of compassion continues to persevere and keep the cannabis industry on the journey to full access and legalization for all.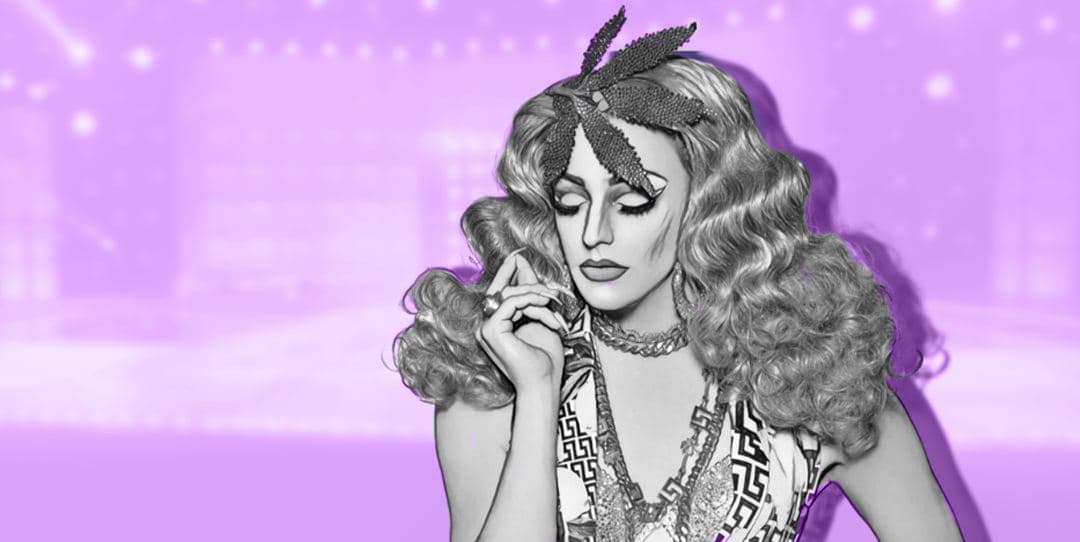 In an interview with Brooke Burgstahler on the Budding Mind podcast, activist and performer (RuPaul's Drag Race, season 6) Laganga Estranga says "In the 1960s, "stoner culture" was all about one love. It didn't matter if you were black or white, gay or straight. Everyone was equal. Cannabis is compassion. That's exactly why it was called: The Compassionate Use Act, otherwise known as Proposition 215." 
Jay Jackson, aka Laganja Estranja, is a world-renowned LGBTQ+ female illusionist, music artist, choreographer, and cannabis advocate.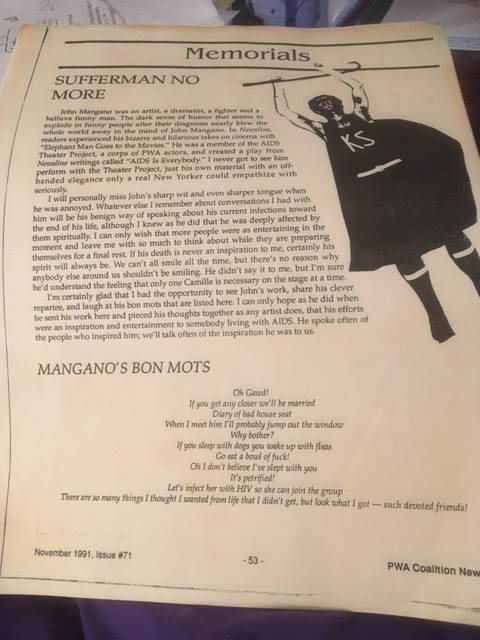 Representation of the LGBTQ+ community in the cannabis industry and the workplace
Freedom of expression is complex. But looking at it from the human resources lens… as our business cultures strive to be inclusive, full self-expression should be respected, encouraged, and praised, for the betterment of everyone.
When people can show up as themselves, 100% of the time, they bring more confidence, creativity, value, and innovation to both their careers and everyday lives. 
"Being able to be out, proud, AND supported on my first day at 3Fifteen Cannabis has been freeing and completely transformative for me. I didn't realize how much hiding a big part of who I am was hindering my creativity, confidence, and even the ability to do my job. I'm able to focus on my work and give valuable feedback that comes from years of experience in both my professional and personal life. I actually look forward to going to work knowing that I can be who I am 100% of the time. I feel both valued and welcomed in my role, and each part of me is respected by my employer. 
3Fifteen Cannabis isn't just an ally to the LGBT community, there are many people just like me who work here and are thriving in leadership positions and at the store level. It's woven into who we are as a brand." 
– CJ Huguelet, Social Media Manager at 3Fifteen Cannabis, FlowerHire partner.
The FlowerHire team asks you to welcome and embrace individuality. Not only is it the right thing to do, but it's the smart thing to do. The people on your team are your best asset. And people perform the best when you support their full self-expression.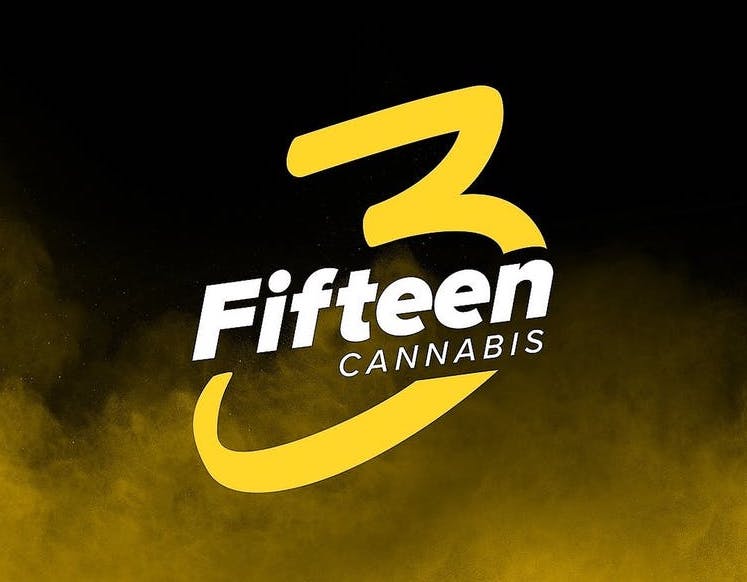 How can LGBTQ+ and cannabis continue making positive changes?
Author and professor Wendy Chapkis offers a clear answer. "Reparative and restorative justice. Our legacy must be to push society – including state legalization policies – to right history's wrongs." 
Learning about – and having conversations about the history of cannabis helps strengthen the foundation of the advocacy work that legacy LGBTQ+ industry-changers started.