By contributor Aisha Alves
Last year, in celebration of Asian American Pacific Islander (AAPI) Heritage Month, we highlighted several individuals blazing the trail in the industry, hearing about their inspirations and challenges as they grow their careers in the industry. This May, as I look back on my first full year in cannabis, I see all the different ways that talented AAPI professionals are changing the face of the industry – yet there's an undeniable thread that connects many of us… 
Each unique culture within the AAPI community inherits its own distinct traditions and beliefs. Yet, there remains a collective resistance, from our families and communities, that we're pushing back on. 
As a response to the resistance, new outlets of cultural expression have emerged. Asian Americans in cannabis are finding ways to combine parts of their own distinguished traditions and their passion for the plant. This integration has evolved into dynamic, spirited cultural expressions working to build awareness in AAPI cultures and the cannabis industry, both separately and together.
We're here to highlight the beautiful ways AAPI people in cannabis are sharing the two – cannabis culture and Asian heritages – with both sides to promote awareness and acceptance.
Finding your tribe among the cannabis AAPI community
Communal life and extended family gatherings are a big element of many Asian countries' social culture. The family connection is a source of identity and support to be honored and respected. As Asian Americans are connecting with the cannabis plant – which is perceived by some as going against many traditional beliefs of AAPI families – AAPIs in cannabis are finding their own tribes in cannabis. Here are some groups that have found ways to gather, celebrate and create community together.
Asian Americans for Cannabis Education
Asian American Cannabis Education (AACE) began in 2015 with a simple question. "Where are the Asian Americans in cannabis?" This question led to a conversation that culminated in action.
AACE brings Asian communities together and supports them in educating the public on cannabis issues, news, and policies that impact Asians worldwide. AACE seeks to arm Asian Americans with the knowledge they need to educate about these concerns and how we can better address them.
In February of this year, they hosted their second Pot Luck Club event. The event boasted over 140+ API attendees. Ophelia Chong and Angela Pih tell us about their experience:
How does it feel to celebrate such an important holiday with your chosen cannabis tribe?
Angela Pih: Some of us don't have the emotional support from blood families in their choice to participate in this industry. We step in to be each other's family. We amplify each other's successes, keep each other informed, and lend a tender ear when challenges arise.
Ophelia Chong: My family celebrated Chinese New Year with 10-course meals and handing out lucky red envelopes with money. Celebrating Chinese New Year with AAPI friends was all get-down, eat good food, and laughter – punctuated with puffs on hand-rolled joints!
Being a group that shares cannabis in common, what are some new traditions that you have implemented into the way you celebrate?
Angela Pih:  At Pot Luck Club, food and cannabis are central elements. We integrate cannabis consumption into what we grew up with – feasts, traditional meals, everyone cooking together, sharing stories, and trying new products.
Ophelia Chong: I rolled enough joints for my guests and served it in a traditional cigarette case from Thailand that was made in the 60s.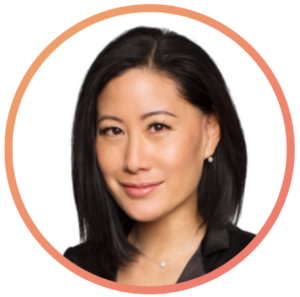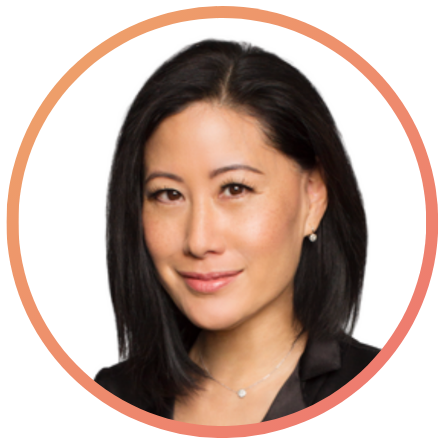 Angela Pih, Award Winning Chief Marketing Officer, Founding Member, CHIEF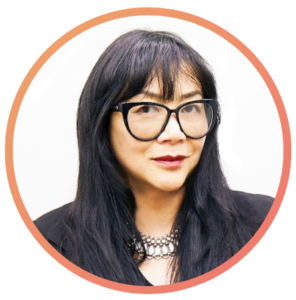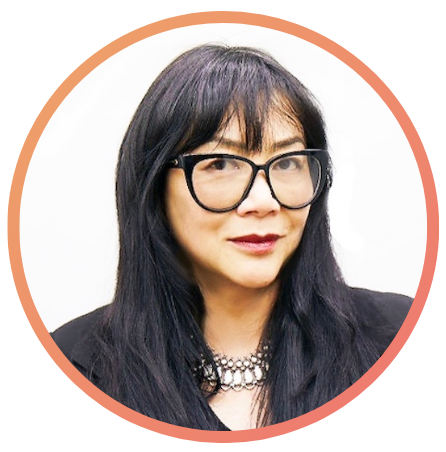 Ophelia Chong, Advisor to VetCBD and Minis Global, Founder of Asian Americans for Cannabis Educations, and Founder of Stock Pot Photography
Halal Hemp
Tengku founded Halal Hemp to reclaim cannabis in Islamic culture. She empowers Muslim and Black, Indigenous, People of Color (BIPOC) populations to decolonize attitudes and reclaim hemp's medicinal properties through education and her personal practice. Halal Hemp brings together a broad and influential network of people to affect global policies and markets. Through governmental, cultural, and medical expertise, as well as in-depth panel discussions, their programs educate and facilitate significant changes.
Why is it important for companies to seek Halal certification?
Tengku Chanela Jamidah: Muslims make up a fourth of the world's buying power at almost 1.9 billion people. Halal certification communicates to consumers that the product is held to a high standard and has been thoroughly inspected for quality. It's considered the de-facto stamp of approval that products and services meet the requirements of Islamic law.
How does it feel to celebrate such an important holiday with your chosen cannabis tribe?
Tengku Chanela Jamidah: Coming from a land far away, we don't get to experience many of our practices in the U.S. Eid is when we get together with our families and friends to feast. It felt comforting celebrating with our cannabis tribe.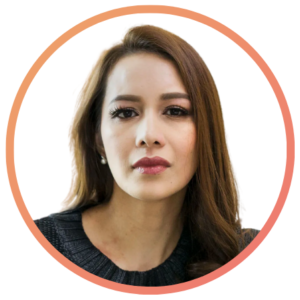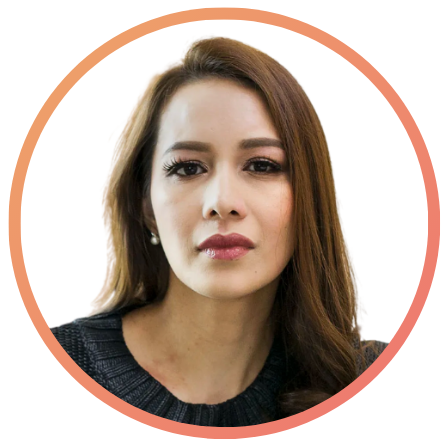 Tengku Chanela Jamidah, Founder, Halal Hemp
Creative endeavors merging Asian Culture and cannabis
It's no secret that cannabis ignites and elevates creativity. In fact, cannabis is helping AAPI folks in cannabis discover the true beauty where the two worlds collide. Here are some innovative ways AAPIs are expressing this beauty.
Al Ochosa 
Al Ochosa, Director of Compliance at Curaleaf, is also a house DJ who layers tribal beats to create consumption-friendly playlists. Music is a huge part of Filipino culture and is an important part of his identity. He's drawn to the intersection of underground dance music and cannabis culture. Al Ochosa tells Ophelia Chong, "Nothing makes me happier than a fantastic pre-roll plus a killer house track!"
How did you get inspired to start merging DJing and cannabis?
Al Ochosa: My passion for underground dance music and cannabis normalization has always been a part of my ethos.  I've DJed at company and industry events and have recorded a handful of DJ mixes. The intersection of cannabis culture, underground dance music, and AAPI advocacy and education continues to evolve for me each year.
In a perfect world, what other art forms could you see AAPI's lean into to raise awareness and engagement in their communities and with the plant?
Al Ochosa: I've always believed in cultivating an activity that lets your most creative self shine – no matter what you do for work or fun. Art is authentic and authenticity paves the way to greater engagement with your community. Cannabis and the cannabis industry have nurtured my most authentic self in more ways than I thought possible!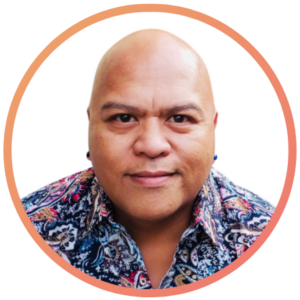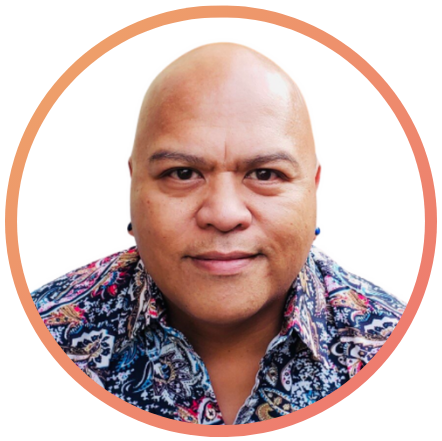 Al Ochosa, Director of Insurance, Risk, & Safety (IRS) Compliance at Curaleaf
Geraldine Mae Cueva
Meet Geraldine Mae Cueva, a cannabis marketer, and self-proclaimed "chillanthropist." After more than a decade of working in the fashion industry, she shifted her passion for products toward her love of plants. She is the co-creator of the online smoke break and community platform, Sesh-Ins, and the host of the podcast, Amplify Your Chill, where she explores the art of well-being and all the ways we "make chill".  "My daily goal is to amplify my chill, aka maintain a positive mental attitude and well-being," she tells House of Puff's The Drawing Room. Follow Geraldine at @ohmygeeg
"Sesh-Ins is our answer to maintaining a sense of community within the cannabis industry. We hold space for people to feel safe to share how they're feeling, make connections, lean into learning, and create positive change" – Geraldine Mae Cueva, The Drawing Room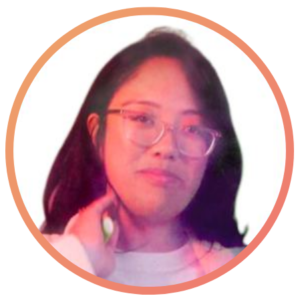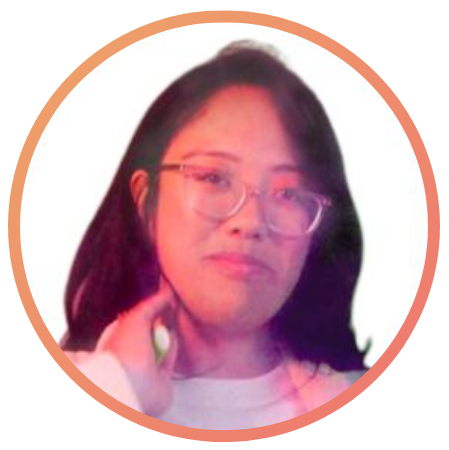 Geraldine Mae Cueva, CO-Creator of Sesh-Ins, & Host of Amplify your Chill
Sysamone Phaphon
When Thailand launched the legal medical market, Sysamone saw a space to create a brand that spoke to Asians both in the U.S. and abroad, Khuen Phu. Seeing one of her countries – she is Thai, Laos, and Cambodian – make the move ignited the desire to go out on her own and build something that showcased her community. 
Her community doesn't shop at Whole Foods and Trader Joe's, they shop at HMART and Lotte. She wanted an AAPI brand that those stores could put on their shelves and identify with. The flavor choices are ingredients that resonate with the Asian community – lychee, guava, passionfruit, and mango. Khuen Phu is actively working on a THC line. "The brand tagline is 'modernizing Asian tradition' – I sprinkle my culture throughout everything," says Sysamone Phaphon.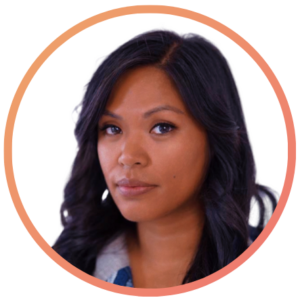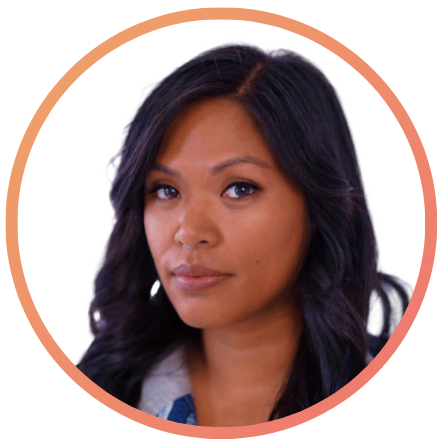 Sysamon Phaphon, Founder & CEO, KhuenPhu
Annie Tran
In an interview with CannaCurious Magazine, Annie Tran first created @elegantxleaf in an effort to restart her cannabis accessory company that had phased out at the beginning of the pandemic. But @elegantxleaf has evolved into more than she could have imagined. Annie creates content and offers marketing services to companies to help them succeed. @elegantxleaf is more than an Instagram page. It's a community and a journey. It's Annie's creative outlet and a safe space to inspire.
"Although cannabis has been recreationally legal in Canada since 2018, it's still a topic I avoid with my Vietnamese family out of respect for cultural views. [Cannabis] plays so many roles in my life. It helps me harness my creativity, relax when I'm having a stressful day, have a restful night's sleep, and so much more. I feel like my purpose is to show how beautiful it is with the world." – Annie Tran, CannaCurious Magazine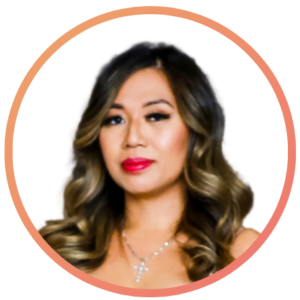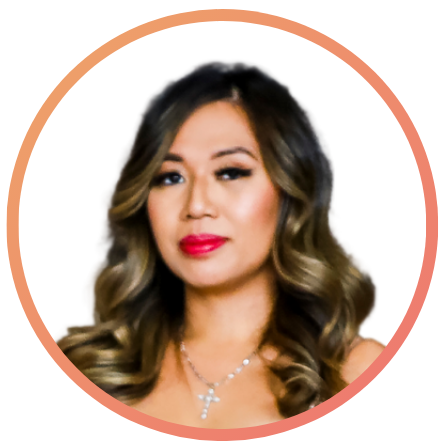 Annie Tran, Founder, Elegantxleaf
Making cannabis education accessible for non-English speaking Asian Americans
Intergenerational learning and services also play a big part in many Asian cultures. According to PEW research, 29% of Asian Americans have multi-generational household, compared to 16% of white Americans who live in multi-generational households. At 35%, Asian Americans have the highest rates of limited English proficiency (defined by the Census Bureau as those who do not speak English "very well"). Many Asian Americans who have limited English proficiency are elders at home. This has made educating family members about new practices, including cannabis, challenging.
The AAPI Cannabis Collective created cannabis education materials in 12 languages so more Asians can have access to safe and accurate information about the plant. Modern Cannabis: A Beginner's Guide to Cannabis Consumption, by HiVi and KhuenPhu, has been translated into:

English

Bahasa

Cambodian

Hindi

Japanese

Korean

Lao

Malay

Mandarin

Tagalog

Thai

Urdu



The hope is that this book will:
Support the tradition of intergenerational learning within Asian American households

Breaking down stereotypes around cannabis

Encourage access to cannabis medicine, treatment, and wellness
Why is giving back and education so important for the cannabis industry as a whole and the AAPI community? 
Sysamone Phaphon: The AAPI community is an underserved community that receives little to no access when it comes to education on the plant. It's a key tool that clears up misinformation, breaks down barriers, and removes stigmas.
Eunice Kim: Education is the single most important aspect of a successful industry, as well as the success of helping consumers understand the potential of this powerful plant. We need to make education accessible and meet our community where they are. 
With intergenerational learning being such a central part of many Asian cultures, how did this affect your decision to undergo this endeavor?
Sysamone Phaphon: We realized that intergenerational learning isn't only for younger generations, learning from the elders – all generations learn from each other. Through this book, our generation can communicate and educate our elders about plant medicine and its benefits.
Eunice Kim: We have learned our core values from the generations before us and now it's our chance to educate them about natural solutions and healing modalities as they enter old age and battle different health issues.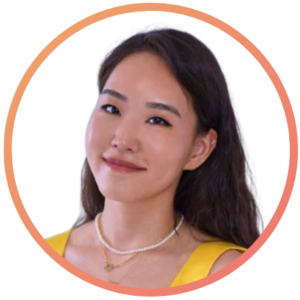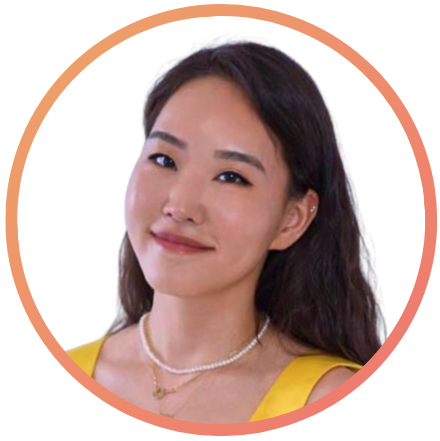 Eunice Kim, Founder & CEO at HiVi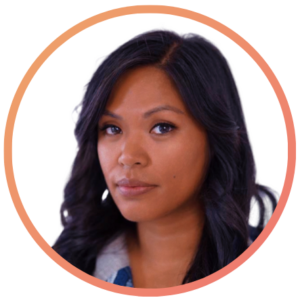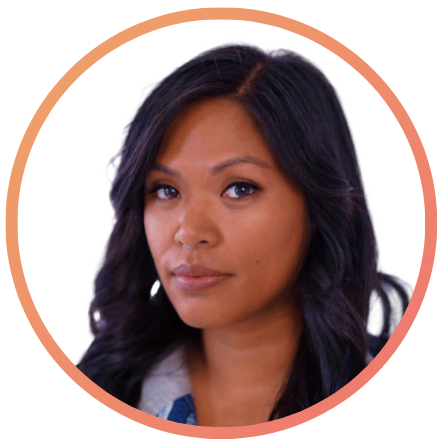 Sysamon Phaphon, Founder & CEO, KhuenPhu