We stand with the victims of systemic racism, and as members of the Cannabis industry, we have a unique responsibility to understand and correct systemic injustice by working together to create an equitable, sustainable, and diverse Cannabis community. We continue to work every day towards this mission, but we know we have a long road ahead of us – and too many people need our support right now.
While we all work towards a better future – a future where Cannabis is not weaponized as a tool of oppression against marginalized communities – we must do our part by supporting organizations doing the hard work to bring people together and heal the wounds of the past and present. Here are three organizations we know and support who are working to shape a better future: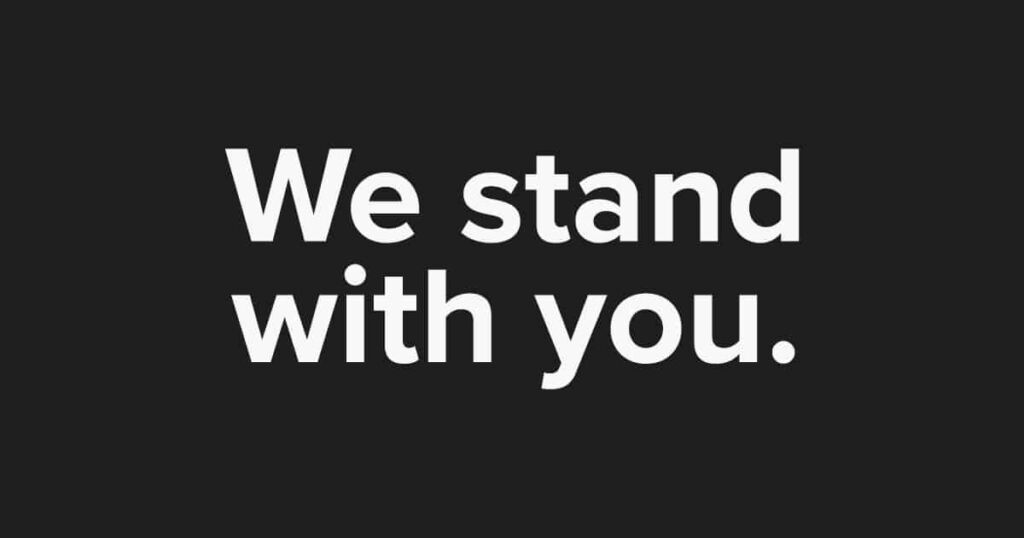 Donate – Last Prisoner Project
As the United States moves away from the criminalization of cannabis, giving rise to a major new industry, there remains the fundamental injustice inflicted upon those who have suffered criminal convictions and the consequences of those convictions. Through intervention, advocacy, and awareness campaigns the Last Prisoner Project will work to redress the past and continuing harms of these unjust laws and policies.
Advocate – Minority in Cannabis Business Association (MCBA)
The MCBA mission is to create equal access for cannabis businesses and promote economic empowerment for communities of color by creating policy considerations, social programming, and outreach initiatives to achieve equity for the communities most affected by the war on drugs.
Support – Cannaclusive InclusiveBase
For decades communities have been impacted by the unjust war on drugs. A healing plant with multiple uses was criminalized, but we are breaking those shackles daily! Cannaclusive invites you to join their database of people of color who are leading the way in the cannabis renaissance.
If you can support, please do what you can. The team at FlowerHire are here to support the community, so please do not hesitate to reach out for other resources or information.