Vladimir Bautista, CEO and Founder of Happy Munkey, sits down with David Belsky for another Sunset Session!  Happy Munkey is a New York City cannabis-inspired lifestyle brand specializing in the "higher-end" of hospitality and media. They provide their members and audience an entrance to the New York cannabis lifestyle through events, podcasts, video content, written content, and social media. Happy Munkey proudly is the cannabis nexus of Corporate and Kulture. Instead of California and surfboards, they take their followers with them from the suites to the streets of NYC and beyond!
Vladimir Bautista believes that one of the most important pieces of cannabis is to make this globally legal. At Happy Munkey, they emphasize welcoming all races, classes, and genders, and believe once cannabis becomes federally legal that emphasis will follow and spread to the world. 
Watch the full webinar here: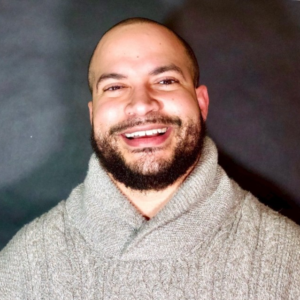 Vlad also discusses the New York market and how it reflects New Yorkers' need to destress in the bustling city. Dave and Vlad know that New Yorker's also want their own brands. Their unique and diverse lifestyles will demand diverse brands that will give a different perspective to cannabis unlike California. These brands will set the stage for New York and understand the New York state of mind that emerges in the industry. 
Dave asks about the vision for Happy Munkey, and Vlad discusses how getting to know the industry allowed them to have more insight into New York City's lack of media presence. Globally, people didn't have a view of what was happening for New York's cannabis industry. So Happy Munkey set out to tackle that and highly the other brands, people, and movement going on on the East Coast and Tri-state area. Through this, they created this omnipresent media channel. 
Vlad continues to share his knowledge and insight into the industry through the Q&A portion of the video. Watch above!