It would be an understatement to say 2019 was a year full of ups and downs. It truly was a growth year in many ways for the Cannabis industry.
2019 was an exciting and often challenging year for the Cannabis industry, and there are a lot of questions in the community about how 2020 will shake out. Before we make predictions about what 2020 might have in store for us all, it's important to reflect on what we have experienced as an industry in 2019, including the trends we here at FlowerHire are seeing first hand in the Cannabis talent market. 
It would be an understatement to say 2019 was a year full of ups and downs. It truly was a growth year in many ways for the Cannabis industry. Some of that growth was because of new states opening up adult use or medical, but a lot of that growth was personal for people within the industry – because this was definitely the most challenging year in cannabis since adult use legalization began. 
Here are the three major trends the team and I at FlowerHire observed in 2019. For context, we have placed over 300 people into the Cannabis industry since our founding in 2017 – and we have thousands of conversations with operators, investors, and candidates every year – so much of this knowledge is first hand from people intimately involved in the industry.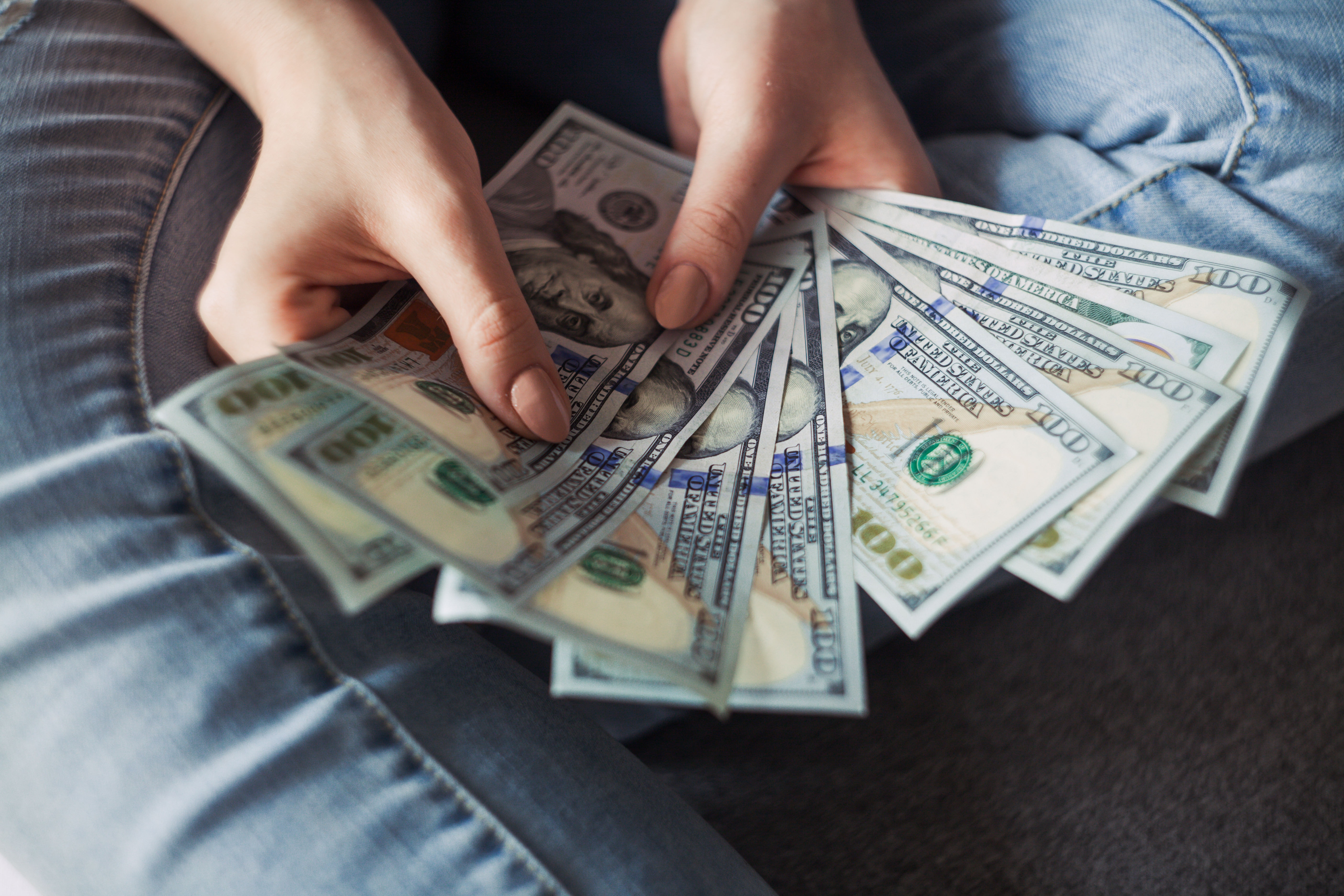 Access to capital
Entering 2019, there was a widespread thesis about the future of the global cannabis industry being anchored by brands originating in California (and New York City once that eventually becomes a recreational market).  Not wanting to miss out on this foundational opportunity, from late 2018 through the first half of 2019 investors poured money into California operators that talked of building a portfolio of brands. Everyone was pitching themselves as becoming the Diageo of cannabis.  Investors seemed less concerned about a path to profitability and more concerned about missing out on this fleeting window to get in early. This led to massive hiring and investment in infrastructure. By the middle of 2019 over 200,000 people were employed in the Cannabis industry across the country.  However, as it happens in most emerging markets, the stories of parabolic growth subsided. You could blame many things, from the Canadian public markets, the vaping crisis (which we will touch on more), lack of regulatory change in Washington, etc. Then, all of a sudden, investors started asking the questions around being profitable that many companies were not ready to answer.  By the fall of 2019 the capital dried up and companies that had raised the biggest sums of money on impossible to hit growth targets realized the easy money was gone, and some high profile layoffs hit the industry. Companies literally swung from increasing a workforce by 10% QOQ and talking about tackling scale, attracting talent, and the challenges of onboarding so many people to abruptly laying people off and standing on the precipice of missing payroll or other financial challenges.
The public markets in Canada
I can speak for myself, and many of the great people I have come across in the past few years of my cannabis journey, and say no one had ever heard of the Canadian Stock Exchange before cannabis.  During the first portion of 2019 Canada was still on top. The global cannabis market had three hubs: California was the hub for brands, Israel was the hub for research, and Canada was the hub for the cannabis capital markets.  While we had no access to capital markets in the USA, the Canadians were providing much needed access to capital and banking, and were such nice people. The public markets presented a great way to raise capital for an industry starved for it, where you couldn't get corporate debt at fair market rates.  In the US, a lot of institutional and mainstream equity funds are too skittish to invest while cannabis is still a scheduled narcotic. A frenzy to go public in Canada hit the US cannabis industry. The problem was, many of these companies should not have gone public because they weren't ready to satisfy the demands of public scrutiny and the desire for profitability.  They weren't designed to be profitable yet; they were designed to win licenses, spend money, and become first to operate in new territories. On top of that, the CSE is not a mainstream public market; one or two major trades can manipulate the stock price. By summer of 2019 the share prices of the first moving US based Multi-State Operators and Canadian cannabis pharmaceutical companies were all in free fall.  Investors had lost all patience. Whether you were running a good business or not, your valuation was being lumped in with a few bad actors. The Canadian market was being dragged down by oversupply and lack of access. The US operators that were funding their expansion through stock issuance could no longer do so because the stock was underwater. In fact, the stock of the 20 largest cannabis operators ended the year down over 40% in 2019.  Without viable secondary offerings by Q4 of 2019, the only capital sources available to the largest US Multi-State Operators became debt at predatory levels of interest. This became a major drag not only on the biggest cannabis operators, but in turn trickled down to the private companies that were searching for growth capital. 
The vaping crisis:
Sitting here in 2020 it seems like mainstream news has moved on to other topics, but few things left their mark in 2019 more than "Vapegate."  Entering 2019 vaping and oil based products had all the momentum. Flower was on the decline. Vaping was discreet, tasty, and even had a notion of being better for you than smoking flower.  At one point in the spring there were over 700 brands of THC vapes alone trying to sell into the legal market in California. For context, in 2020 we still have less than 700 licensed dispensaries open in the state.  Then the vaping crisis happened. The winners ended up being flower and low dose edibles. Now, according to BDS Analytics vape sales have actually increased in California in December 2019 from November 2019. Consumer trends have moved vaping customers towards whole plant live resin extracts and oils.  The one positive I saw out of "Vapegate" was that the cannabis industry actually developed a cohesive message to respond, and was able to sway the regulatory regime from drastic measures such as banning all vape sales to a more measured response. The message echoed by the industry was that the products sold in licensed dispensaries are not the cause of the crisis, they are the solution.  The illicit market products are the major public safety problem. The products that make it onto shelves are tested and safe. The California based testing lab CannaSafe became a major thought leader; publishing information on the safety of products they tested. It was repeatedly communicated from within that if the illicit market went away the public would be safer. Make the regulatory regime more pro-growth, a powerful and true message.  
State legalization trends:
2019 was the year that we saw Michigan prepare for full adult use of cannabis and saw its first adult use dispensaries open up.  We saw Illinois be the first state where elected officials were the ones to pass legalization through legislation. Efforts were finalized to expunge the cannabis related criminal records of thousands across the country. Vermont finally decided on rules through which its legal cannabis industry could operate.  Unfortunately, after much momentum entering 2019, New York and New Jersey were unable to legalize it by the end of the year. But, we did see an unprecedented consortium on cannabis that included governors of New York, New Jersey, Pennsylvania, and Connecticut about coordinating legalization efforts. Oklahoma of all places saw a massive medical cannabis boom!  By the end of 2019 cannabis was fully legal in 11 states and legal for some form of medical use in another 22.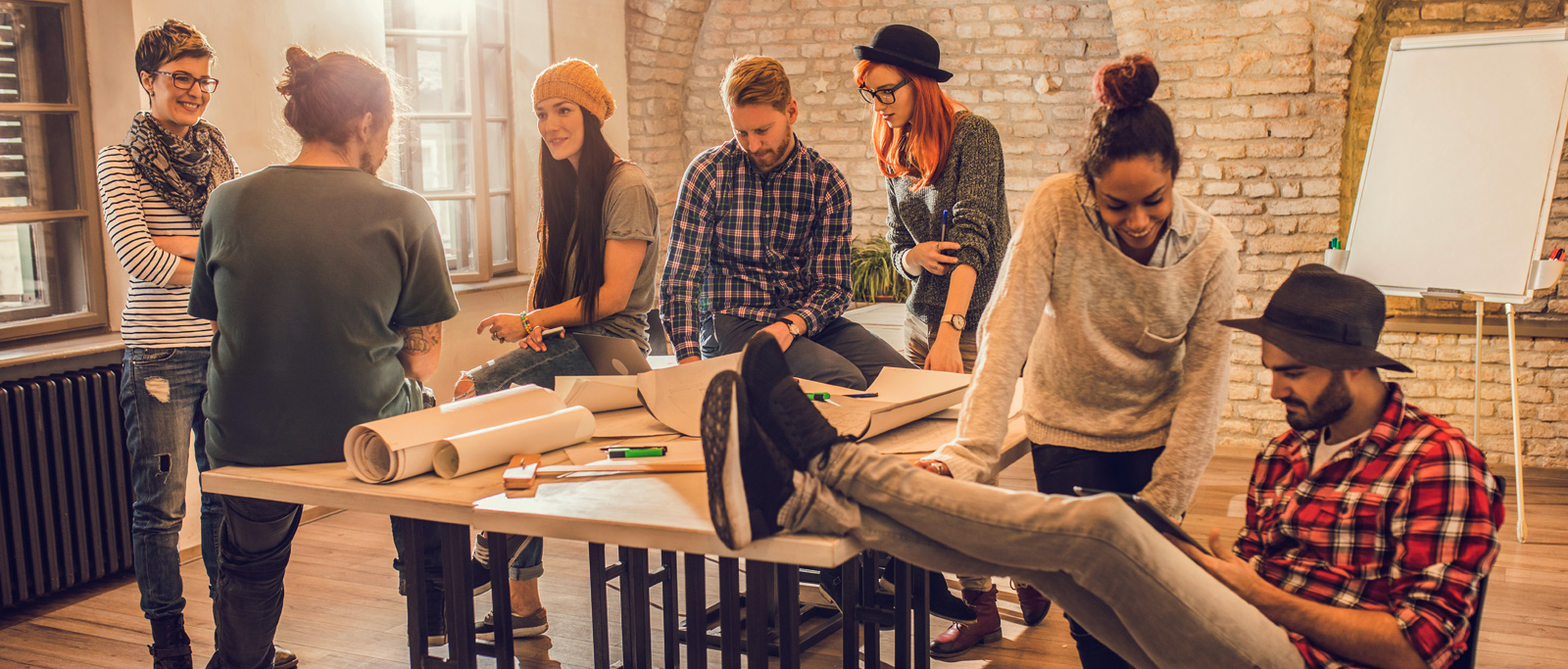 Talent and HR Trends:
From a talent and human resources perspective, 2019 was the year where operators in cannabis started being able to compete for top talent.  Management and salaried workers started seeing salaries in line with other industries, though executive compensation still lagged behind. Hourly production and manufacturing workers often had the chance to make more in cannabis than in similar roles in other industries. Health insurance became on par with what was offered in other industries and cannabis companies finally had the opportunities and desires to build a world class employment brands to attract and retain talent.
From my perspective the first skill sets that the cannabis industry started recruiting en masse from outside were Accounting and Legal help. These largely risk averse demographics were desperately needed for this hyper-regulated industry. As the year went on, cannabis operators began hiring more and more employees from the regulated CPG world of alcohol, food, beauty and nutraceuticals with backgrounds in operations, manufacturing, sales, and marketing.  A major shift in the last half of 2019 that I saw was that for the first time it became possible to hire someone with almost any skills that already had some work experience in cannabis. As some once high flying companies lost their funding and some early movers into cannabis reentered the job market, they have been hired up by other companies excited to have someone who already understands the unique quirks of working in cannabis.
So, what about 2020?
Here are my six industry predictions for 2020:
There is going to be some more bad news from big public companies.  We have seen a lot of this in 2019, with MedMen at the top of the list of distressed companies. However, people in the cannabis industry are fighters, and MedMen isn't the only company reinventing itself to find profitability.  If you do the research on filings from the biggest US public cannabis companies, you will find very few have more than a quarter of capital runway in the bank, and many are mired in long term debt. Without the ability to file bankruptcy in federal courts, some of these operators are in for a tough road ahead and there will be more and more forced consolidation.
Supply chain issues will permeate new recreational markets.   Even mature markets like California and Colorado have supply chain disruptions.  People have long predicted the price of flower to come down in California, and it still hasn't happened.  Granted, it costs less per pound to buy legal cannabis than before legalization, but prices are still high and it makes it extremely hard to be profitable as a brand operator in the space without control of your supply.  In new recreational markets like Illinois and Michigan you will hear of shortages of cannabis all year and it will be several years to build a consistent supply chain in these states to support and grow the legal market.  
New states will legislate or vote in adult use / medical.  I think New York and New Jersey will legalize adult use cannabis in 2020.  Arizona and Florida could follow suit. More states in the south like Georgia will expand their medical programs and even states like Mississippi will start medical cannabis programs in search of tax revenue and jobs.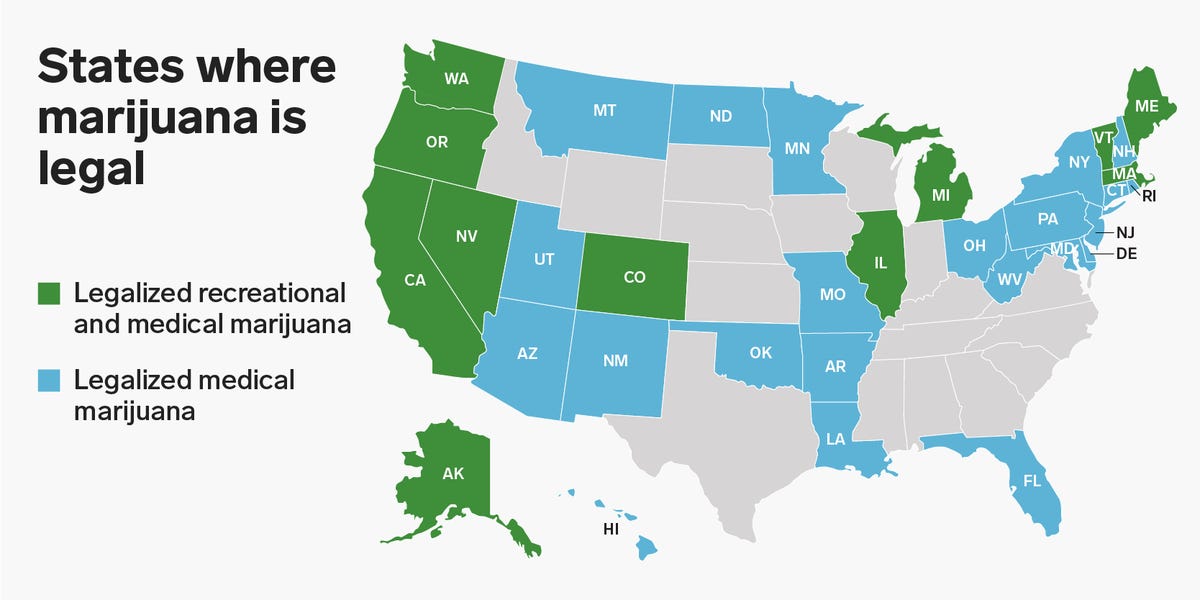 The funding will come back, smarter.   This cannot happen soon enough.  It will take time, but by the end of 2020 there will be growth and an acknowledgement that this industry just takes time to form.  Every state is brand new and investors will have more data and be more realistic about timelines. While some more bad news is likely in store in the short term that will depress valuations and spook investors, new and different types of investors are interested in cannabis and will enter the arena in 2020. Additionally, operators are getting smarter about figuring out how to run a long term sustainable business, and have given up on the dream of a quick exit.  There will be some public companies announcing earnings and revenue growth that will show there is a path to profitability in this industry. California, the biggest cannabis market, will make some changes to its regulatory schema that are more pro-growth. If Washington changes anything around banking or delisting another boom will come. Unfortunately, I don't think that is likely.
Consolidation. We are going to continue to see M&A activity across state borders.  Bigger operators with capital are going to swallow up smaller ones that can't get the money they need to operationalize their licenses.  Even in west coast states, you will see the Bain and McKinsey types and the MBA's come in pressing hard on unit economics and control of your supply chain to have profitability.

Finally, and importantly for those interested in career opportunities in the Cannabis Industry, What type of jobs are going to be in demand in 2020?
1  Compliance, Compliance, Compliance –  From JDs that understand the General Counsel hat to interpreting complex regulations and specialists from regulated manufacturing that know how to construct SOPS.  Everyone will need more compliance!
2  Cultivation Expertise – East Coast and Great Lake markets will need to train and / or import people to understand the nuances of large-scale indoor cannabis cultivation, post harvest curing and packaging, nursery management, and breeding.  These folks haven't existed in these states (ever) and consumers will demand consistent high quality products.
3  Science Based Skill Sets – Whether it is workers in a testing laboratory that understand how to calibrate and operate expensive machinery to ensure public safety, or folks with advanced degrees working in R&D, this industry will continue to need more and more trained scientists.
4  Financial Forecasting and Modeling – A push by investors to have a path to profitability and an overall maturation of the industry will make companies hire more folks that understand FP&A, Financial Operations, Cost Accounting, and Supply Chain Forecasting.
5  Proven Executives with Startup Experience –  Cannabis is a startup industry.  Pedigree is one thing but with a high failure and burn out rate, I see more Boards, Executives, and Investors recognize the need to have folks that have succeeded in a resource constrained hyper-growth mode companies come in and operate cannabis businesses.
6  HR Talent – Last but not least, HR talent.  This industry is emerging at a time when people want to work in conscious, diverse, companies where their well being is nurtured and their company appreciates them.  To recruit and retain the world-class talent, this industry needs forward thinking companies and executives to bring on new school HR professionals to help with managing scale, communicating vision, and building first-rate employment brands and cultures.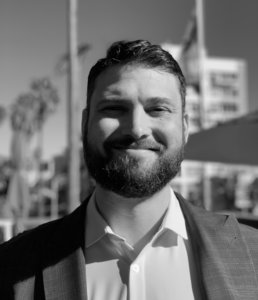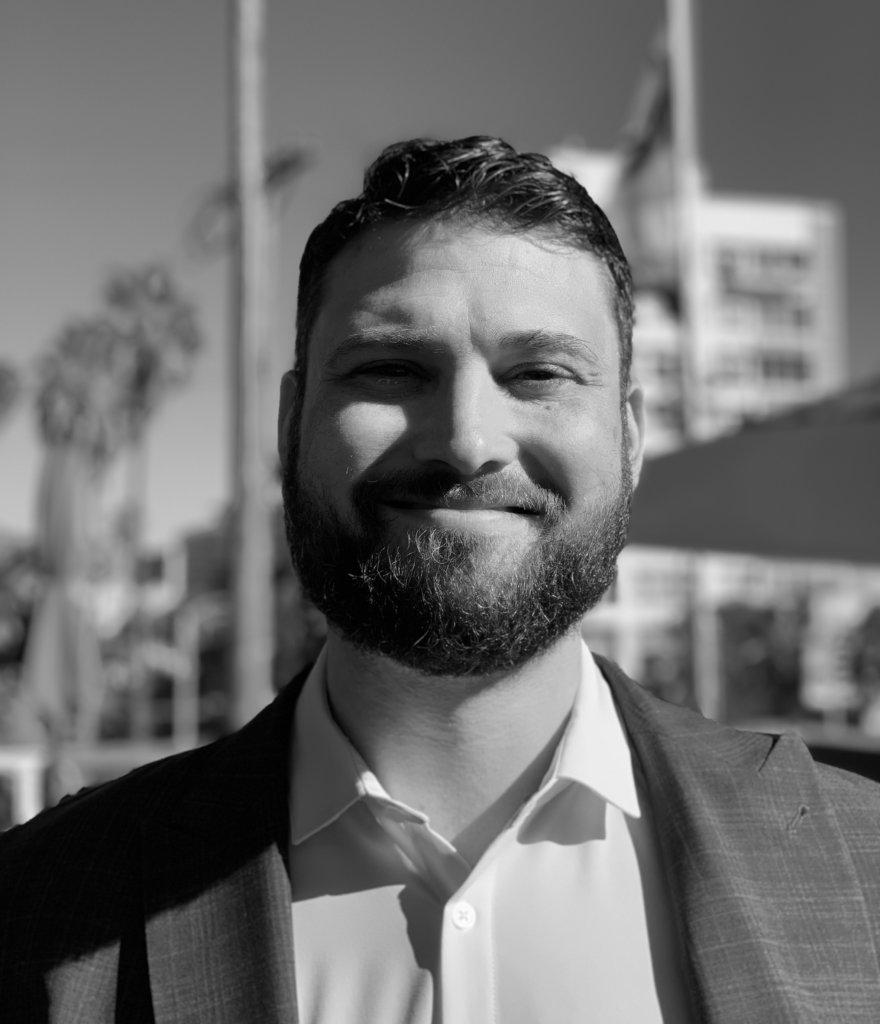 The broader cannabis community had a wild ride in 2019. I am fortunate enough in my unique position as Founder of FlowerHire to speak with hundreds of operators, investors, and talented candidates every year. Hearing from the people that make up this industry directly, I can attest to the stress and uncertainty that people are feeling. I feel it myself. However, the one constant in all of these conversations is the unwavering belief in the power of the plant, and the knowledge that destigmatizing and legalizing cannabis is not just a job – it's a mission. Our country has wasted billions in taxpayer dollars to fight a failed war on drugs, and more importantly has destroyed communities across this country by locking up people, largely folks from marginalized groups, for non-violent drug charges. Regardless of the challenges, cannabis legalization will not be stopped – and we will continue to make strides. 2020 is going to be the year of Cannabis, so let's get to work.
FlowerHire is a Cannabis / Hemp focused Recruiting and Executive Search Firm that – in addition to standard contingency placement and exec search – also provides embedded recruiting services and strategic talent advisory to clients across North America. Focusing on executive and strategic hires, with an average salary in 2019 of $130,000.  We have helped over 300 candidates land their dream jobs in the cannabis industry across 8 states. Our mission is to Build a Conscious Cannabis Community, one hire at a time. FlowerHire, Talent in Cannabis.